A UCLA Student Turned Innovator Realizes Charity Starts on Campus
A UCLA Student Turned Innovator Realizes Charity Starts on Campus
How one woman's bid to Swipe Out Hunger turned unused meal plan points into help for food-insecure college students.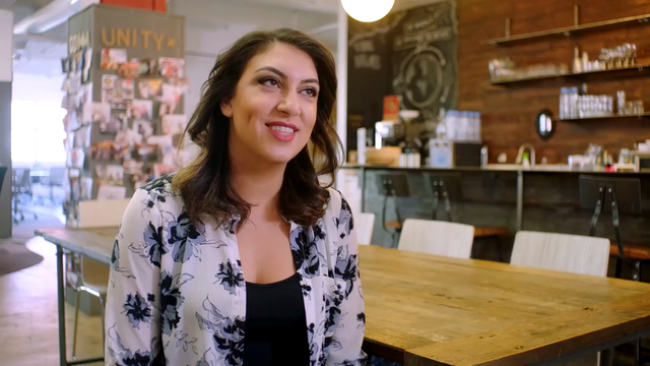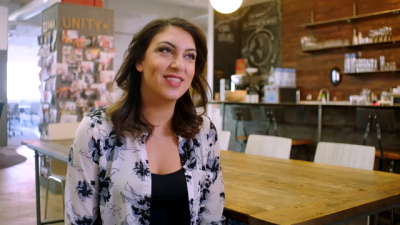 Tuesday, September 4, 2018 - 9:30am
Out of a college student's simple idea of donating a few boxes of food to the homeless, Rachel Sumekh built a national movement to end hunger on college campuses.
Her company, Swipe Out Hunger, started when a friend posted on Facebook asking if people wanted do something useful with the extra points on their dining hall meal plans. Sumekh, then a freshman at the University of California, Los Angeles, immediately responded, helping gathering food from other undergrads for the homeless. But when she and her friends learned that a campus food closet was available for hungry fellow students, stocked with excess food from college events, they realized they needed to focus closer to home.
Sumekh was shocked to find that so many students were going hungry on campus. Nationwide, 1 in 5 college students regularly skip meals because they can't afford them. The number of low-income students attending college has been steadily rising since 1975 and as of 2015, more low-income students were enrolled than middle-income students. This factor combined with the sharp rise in tuition and housing costs means that food insecurity is growing among college students.
The thought of studying for finals or prepping for tests hungry prompted Sumekh and two co-founders to create Swipe Out Hunger. Its aim? Slash the waste built into the campus food system and put the savings to good use. Many students are required to buy meal plans if they live on campus and students don't use all the available meals on their plans. 
"Students have enough insecurities," says the 26-year-old LA native. "Food shouldn't be one of them."
Sumekh helped devise an innovative system that allows students to donate their unused meal points to students in need. Then, as the group's founding CEO, she helped propel its adoption across the country. Today, Swipe Out Hunger operates on 48 college campuses in 23 states, including the University of Pennsylvania, Northwestern University, and UC Berkeley. To date, students have provided 1.5 million meals to hungry college students.
An entrepreneurial spirit
Swipe Out Hunger's inspirational results launched Sumekh into the spotlight. In 2012, President Barack Obama invited her and the group's other founding members to the White House as "College Campus Champions of Change." In 2017, Forbes named her one of its 30 Under 30 top social entrepreneurs, which HP sponsors by helping underwrite a Forbes summit that brings together leaders in tech and business.  Also last year, she won a WeWork Creator Award — and Swipe Out Hunger became a key part of $7.5 million legislation to invest in "Hunger Free Colleges" in California.
While the speed of Sumekh's success was unexpected, her drive to help others was not.
The child of parents who immigrated to the San Fernando Valley from Iran after the Iranian Revolution, Sumekh grew up as a self-described book nerd whose identity was strongly tied to her tight-knit Iranian Jewish community. When she got to UCLA, she realized she wanted to use what she'd learned from her parents and her experience as a first-generation American — an entrepreneurial spirit and open heart— to do what she truly wanted with her life rather than following what she felt was her community's expectations of becoming a doctor or lawyer or simply settling down.
After college, she was a social worker in Chicago for a year, but found that she really came alive after work, when she used her strategizing and organizing skills to help students on campuses across the country replicate the meal swipe donation program she and her friends created at UCLA. So she returned to LA to become the first staff person and CEO of the group, which had recently become a nonprofit aiming to push national adoption of the point sharing system.
Ensuring a win-win
From 2013 to the end of 2015, Swipe Out Hunger was a one-woman organization as CEO Sumekh worked with students around the country and campus authorities to nail the specifics of how various college meal plans could be converted into points. Sumekh has since hired a team to run the organization with her.
Sheri Conn, a former global marketing executive at DreamWorks, Disney and Paramount who is a board member of Swipe Out Hunger, says Sumekh has become a savvy negotiator, partnering with colleges to develop cost-effective exchange rates that don't disrupt their food budgets.
"Visionaries often have big dreams but don't always know exactly how to hit the ground running, and go from a grassroots effort to scale," says Conn. "Rachel has that balance. She has the passion, but she's also pragmatic about making sure it's a win-win when she's brokering points of view. I've seen people on the corporate side who are who are much more seasoned who aren't always able to do that."
Putting leverage to work
Now, Sumekh plans to use the relationships Swipe Out Hunger has established with food dining caterers in many states as leverage to drive adoption of the program at other colleges. She is hiring a director of strategic partnerships to do just that type of business development.
"Now that we one-off relationships with the services companies on five or six or ten campuses, we'll be able to pitch them and say, 'You've got to have this on all your campuses, otherwise it's not going to look good.' We're changing the terms of business on campus." 
Sumekh is making a case for swiping out campus hunger that's increasingly hard to ignore.