Today is the Day to Step Up for Global Climate Action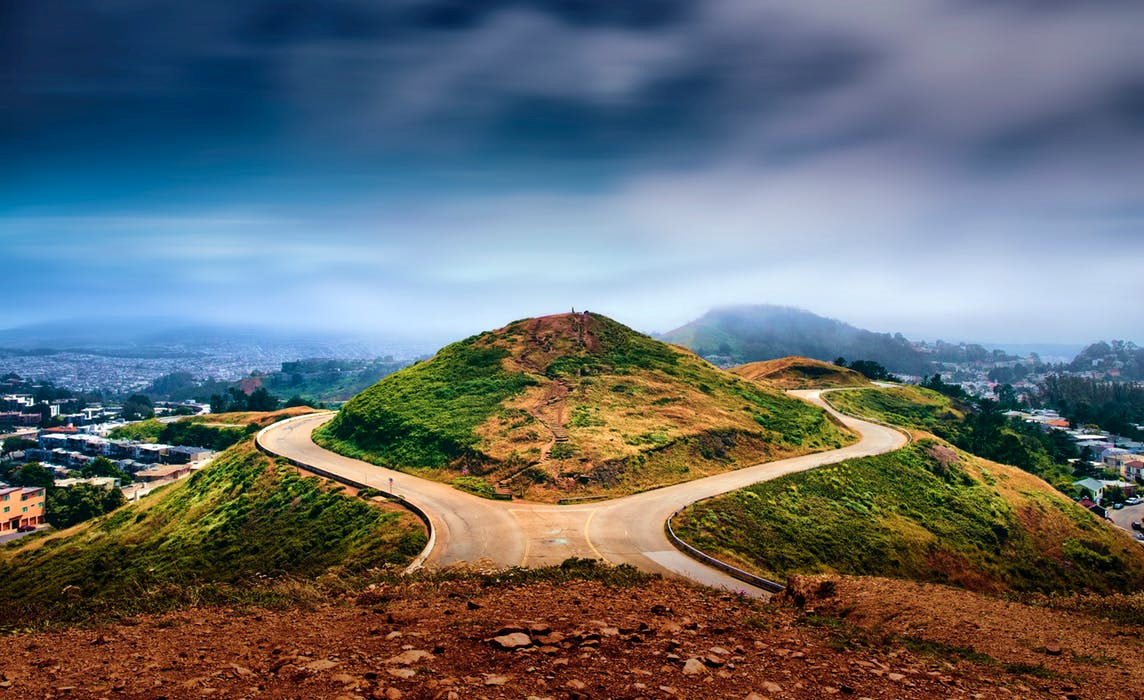 By Nate Hurst, Chief Sustainability and Social Impact Officer at HP
As I traveled to California this week for the Global Climate Action Summit (GCAS), I was reminded at every turn why this gathering of leaders from business, governments, nongovernmental organizations, academia, the science community, investment firms, and others, is so vital to the sustainability of our planet. 
The heavy rains that fell as I left Washington D.C. was just a precursor for what was to come to our Eastern Seaboard and the Western Pacific in the form of powerful hurricanes, tropical storms, and typhoons this week. The smoke that greeted me upon arriving in California is an inescapable reminder that even after 1.2 million acres have already burned, fires continue to rage across this warm, dry western state.
Yes, our climate is changing. And yes, the impact to lives and livelihoods, land, water, air, and wildlife is deeply felt across our country, and across the globe. Indeed, climate change is one of the most critical issues confronting the world today. It's also an opportunity for us to step up and lead a transformation that will drive lasting, sustainable impact for all people, communities, and our planet.
More than ever, I'm encouraged by the leadership of businesses, state and local governments, and others that are committed to accelerating progress toward keeping global carbon emissions under 2 degrees Celsius, the level at which science tell us is necessary to prevent the worst effects of climate change.
Take, for example, the We Are Still In coalition, which now has more than 3,500 signatories, including HP, spanning all 50 states and representing nearly 170 million people and $10 trillion in gross domestic product (GDP). As World Wildlife Fund President and CEO Carter Roberts noted this week, if the We Are Still In coalition was a country, it would be the third largest economy in the world.
Setting the Stage
Earlier this week, Governor Jerry Brown and the state of California announced it's setting an ambitious goal of relying entirely on renewable energy for its electricity by 2045, becoming the second state to do so. In 2015, Hawaii set a 100% renewable electricity by 2045 goal. Governor Brown, co-chair of the GCAS, also issued an executive order calling for statewide carbon neutrality by 2045.
I applaud this leadership and I'm thrilled to see others using this moment—timed between the 2015 Paris Climate Agreement and the year 2020—to announce additional commitments and share achievements intended to inspire, inform, and accelerate a stronger wave of climate action.
Stepping Up to Transformation
I'm also proud that HP is among the first to join the Step Up Declaration, a new collaboration to accelerate climate action using technology. The initiative is in response to a challenge issued by Christiana Figueres, convener of Mission 2020, urging the technology sector to demonstrate its own progress and show how it can help the rest of the global economy decarbonize. 
HP has always taken a holistic approach to reducing our climate impact across our value chain. Quite simply, we aim to grow our business, not our footprint, and enable our customers to do the same.
In joining the Step Up Declaration, HP remains committed to accelerating our efforts by setting and achieving ambitious science-based targets, incentivizing our suppliers to set their own goals, delivering our most sustainable portfolio of products and solutions, and working with policy makers and other stakeholders to drive industry change.
Here are just a few examples:
Driving continuous improvements in our operations. Over the past 2years, HP set and exceeded goals to cut our Scope 1 and 2 emissions by 25% by 2025 and use 40% renewable electricity in our global operations by 2020. We are committed to setting a new science-based GHG emissions goal and meeting our commitment to use 100% renewable electricity in our operations per the Science Based Targets Initiative and RE100 initiatives.
 
Incentivizing a more sustainable supply chain. We influence our suppliers' practices by setting goals to reduce the GHG emissions intensity of our first-tier production suppliers and product transportation by 10% by 2025, help suppliers cut 2 million tonnes of CO2e emissions by 2025, and eliminate deforestation in HP paper and paper-based packaging by 2020. We step up further by incentivizing suppliers through our supplier evaluation processes to adopt science-based GHG emissions reduction targets and verify their GHG emissions via third parties.
 
Building a portfolio that empowers our customers' sustainability. In 2017, we achieved a 33% decrease in GHG emissions intensity in our product portfolio, exceeding our goal of 25% by 2020. We will continue to reduce the energy consumption and GHG emissions of our product portfolio and transform our entire business to drive a more efficient, circular and low-carbon economy. Additionally, through disruptive technologies such as 3D printing, we will not only help drive a Fourth Industrial Revolution, but a sustainability revolution.
Accelerating Action Today
As I post this piece, I don't yet know the full impact Hurricane Florence, Tropical Storm Olivia, and Typhoon Mangkhut will have on lives and livelihoods. However, I do know that we must seize today as an opportunity to transform and combat the destructive trends of a warming climate. 
I'm honored to be among other equally committed individuals, governments, NGOs, and businesses this week at GCAS to learn, inspire, and challenge each other to accelerate global climate action and create sustainable impact for all generations that follow.