These Talented Young People Are Driving Positive Social Change Around the World
These Talented Young People Are Driving Positive Social Change Around the World
BeChangeMaker winners use skills to create solutions to real world challenges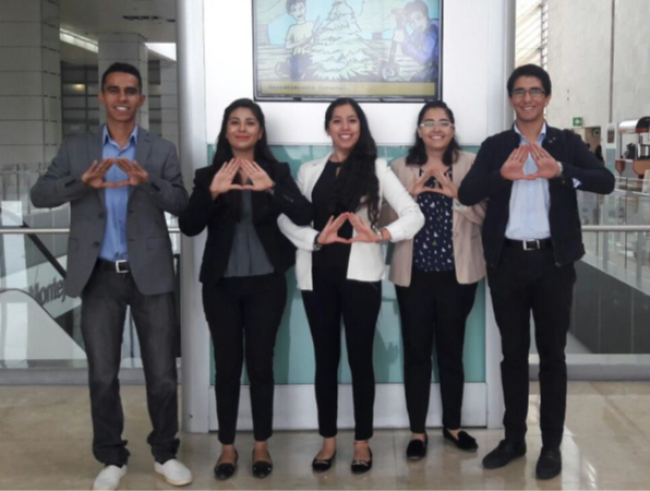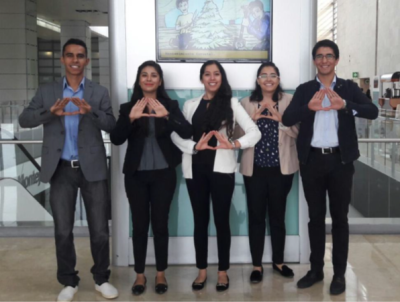 Friday, October 27, 2017 - 8:35am
Finding new ways to get students excited about science, to reduce food scarcity, and to improve access to decent and affordable housing — these are just some of the challenges that teams of young people from around the world tried to address as participants in the BeChangeMaker (BCM) initiative developed by the HP Foundation and WorldSkills International.
This year, three teams defined those three challenges and designed solutions to them, ultimately winning the 2017 BeChangeMaker competition. Find out more about these talented young change makers and their unique projects.
Team Sci-Kid Hub from Mexico designed a training program to help teachers make science lessons more exciting to encourage children to explore their potential from a young age.
Team Terracotta from Indonesia developed a training program to support rice farmers and address food scarcity in Indonesia by improving the quality of rice crop yields.
Team T-Chan from Mexico created a business that offers decent jobs to lower-income people, so they can support themselves and build their own houses. 
The three winning teams will have access to funding and training opportunities with business incubators and accelerators in their own countries so they can continue to refine their solutions. Over the next three to six months, the team that makes the most progress will also receive further resources and support to help them make their business idea a reality.
"Getting young people excited about social entrepreneurship, and seeing it as a viable career option, is key to driving positive social change," said Debby McIsaac, Executive Director of the HP Foundation. "Through BeChangeMaker, these inspiring young people have harnessed their skills and talents to help make life better for others by creating real-world solutions to some of society's toughest issues."
Inspiring Change
The BCM initiative was designed to inspire young people between the ages of 18 and 30 to use their skills to solve real world problems and to increase their awareness of social entrepreneurship as a career option.
WorldSkills is the largest platform of skills excellence and development in the world, with members in 77 regions and countries. The BCM initiative used the WorldSkills' platform to encourage WorldSkills Champions to team up with other talented and like-minded young people from their own communities to co-learn virtually and co-create locally.
The HP Foundation's free online skills training program, HP LIFE, was a key resource for the participants. HP LIFE offers access to 27 courses in seven languages, including courses on social entrepreneurship and design thinking, which help users develop the knowledge and skills they need to start, grow, and run successful businesses.
BCM participants were encouraged to learn about social issues using the United Nations Sustainable Development Goals framework and to apply their knowledge to identify social issues in their communities, design solutions and social venture ideas, and test scalability, with support from a combination of HP LIFE courses, virtual mentorship, webinars, and online pitch competitions.
Seventeen HP experts served as mentors supporting the teams throughout the competition stages as they refined, explained, and defended their ideas and personnel from HP and the Massachusetts Institute of Technology served as judges for the pitch competition.