#TechstarsATL: Get to Know MoQuality
#TechstarsATL: Get to Know MoQuality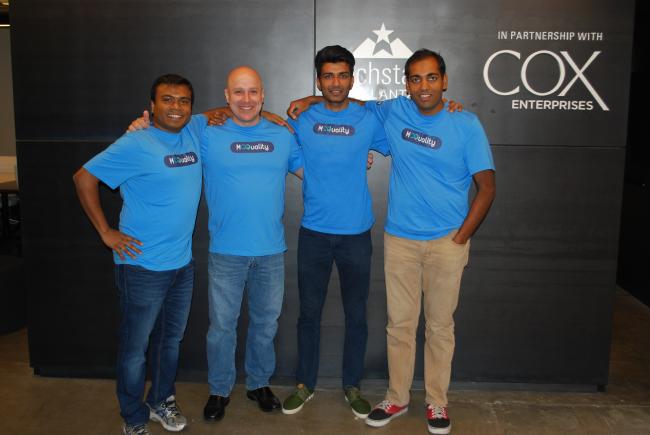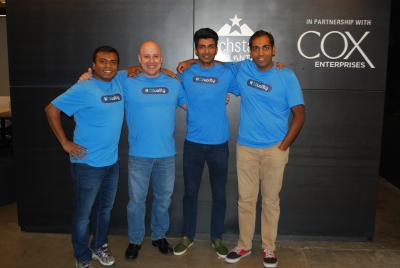 Monday, October 2, 2017 - 10:20am
Techstars Atlanta is presented in partnership with Cox Enterprises and is part of a worldwide network that helps entrepreneurs succeed. Applications for the 2017 program's 10 coveted spots came from 41 countries around the globe.
MoQuality, one of the participants, is an Artificial Intelligence (AI) platform for mobile quality assurance.
Get to know more about MoQuality and what excites the team about Techstars Atlanta.
What excites you about Techstars?
Access to the network
How did you hear about Techstars?
We have followed a few startups that have gone through Techstars. We learned about the Atlanta program from Michael Cohn and Tyler Scriven.
What do you hope to learn/take away from Techstars Atlanta?
Fundraising, perfecting out messaging/pitch, B2B/B2D sales, growth hacking and partnerships
How did you come up with the idea for your company?
We did our PhDs in Software Testing and AI respectively. We care deeply about this problem.
Are there any entrepreneurs or business leaders who inspire you?
Steve Jobs, Jeff Bezos, Elon Musk and Marc Benioff
Where was your company founded?
Atlanta
Who can use your product?
Mobile Developers, QA, Product owners
Through the Techstars Worldwide Entrepreneur Network, founders and their teams connect with other entrepreneurs, experts, mentors, alumni, investors, community leaders, and corporate partners who will help their companies grow. 
Techstars operates four divisions: Techstars Startup Programs, Techstars Mentorship-Driven Accelerator Programs, Techstars Corporate Innovation Partnerships, and the Techstars Venture Capital Fund. Techstars Mentorship-Driven Accelerator Program supercharges success and Techstars Startup Programs inspire, educate and connect entrepreneurs. Techstars Venture Capital Fund invests in the most innovative and disruptive Techstars companies to fuel their success. Techstars Corporate Innovation Partnerships helps brands create world-changing products and services. Techstars accelerator portfolio includes more than 1,000 companies with a market cap of $8.7 billion. www.techstars.com