#TechstarsATL: Get to Know Collider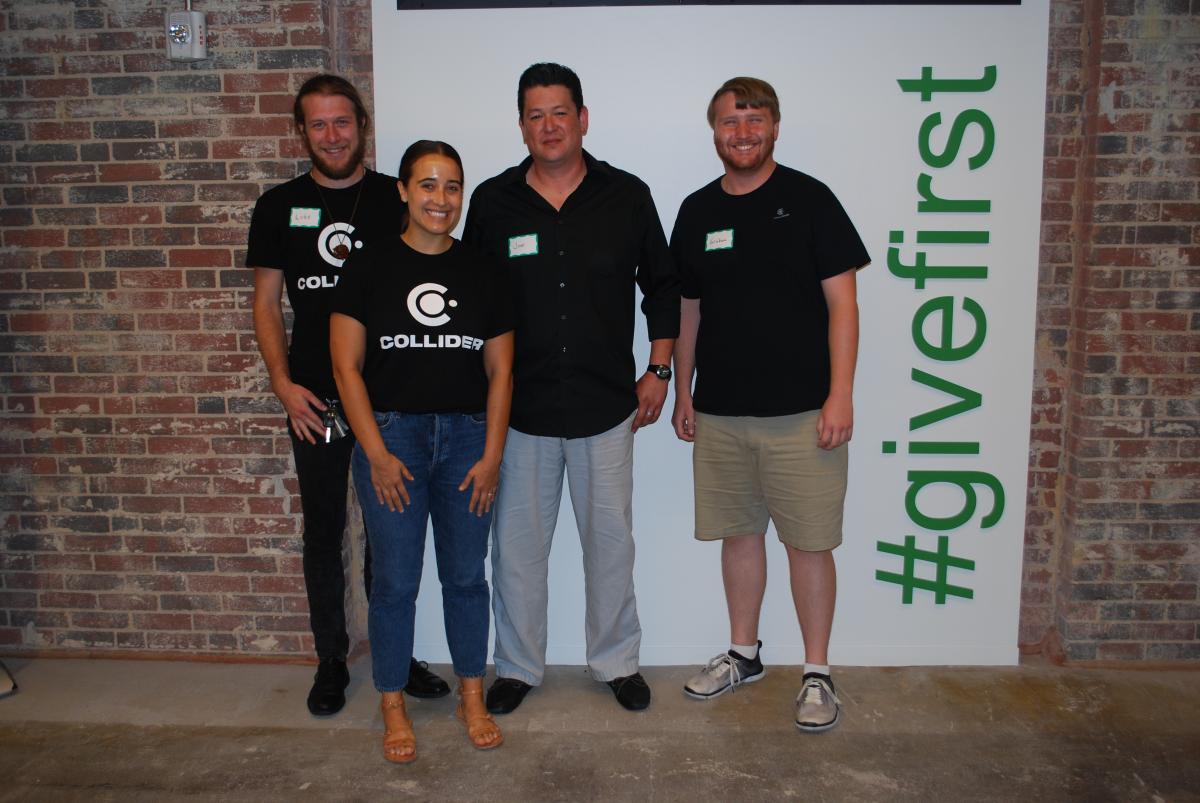 Techstars Atlanta is presented in partnership with Cox Enterprises and is part of a worldwide network that helps entrepreneurs succeed. Applications for the 2017 program's 10 coveted spots came from 41 countries around the globe.
Collider, one of the participants, is building the next generation of manufacturing to enable the low-volume mass customization world, delivered as a new method of tooling in a fully automated production machine. Orchid 3D prints a hollow single-use mold and then injects that mold with off-the-shelf materials as part of one continuous process. Collider leases and sells Orchid and retails all the materials and consumables that are part of the process.
Get to know more about Collider and what excites the team about Techstars Atlanta.
What excites you about Techstars?
The guidance and mentorship we'll get from Tyler Scriven, Michael Cohn and Rachel Ford. The community of entrepreneurs, and the lifelong network. We can't wait to learn how to get more done faster.
How did you hear about Techstars?
Techstars Atlanta's leadership team visited Chattanooga on their Techstars Roadshow.
What do you hope to learn/take away from Techstars Atlanta?
Best practices in fundraising and fundraising conversation, best hiring practices and recruiting techniques for top talent, great lasting mentorship relationships, and the development of a sales process Collider can scale.
How did you come up with the idea for your company?
Through years of exposure and use of the technology, Collider came about after hearing a clear need from companies I worked with.
Are there any entrepreneurs or business leaders who inspire you?
Elon Musk and Jeff Bezos
What did you know about Atlanta before relocating for the program?
Chattanooga is only 2 hours away, so we love Atlanta. Great restaurants and very cool startup community!
What's the one piece of technology or app that you can't live without?
Slack
Where was your company founded?
Chattanooga, TN
Who can use your product?
Design engineers and heads of product at automotive and auto aftermarket companies, orthopedics and prosthetics, shoe manufacturers, and other companies where a part goes through iteration cycles before being mass produced, or is produced in low volumes.
Through the Techstars Worldwide Entrepreneur Network, founders and their teams connect with other entrepreneurs, experts, mentors, alumni, investors, community leaders, and corporate partners who will help their companies grow. 
Techstars operates four divisions: Techstars Startup Programs, Techstars Mentorship-Driven Accelerator Programs, Techstars Corporate Innovation Partnerships, and the Techstars Venture Capital Fund. Techstars Mentorship-Driven Accelerator Program supercharges success and Techstars Startup Programs inspire, educate and connect entrepreneurs. Techstars Venture Capital Fund invests in the most innovative and disruptive Techstars companies to fuel their success. Techstars Corporate Innovation Partnerships helps brands create world-changing products and services. Techstars accelerator portfolio includes more than 1,000 companies with a market cap of $8.7 billion. www.techstars.com