#TechstarsATL: Get to Know Bloveit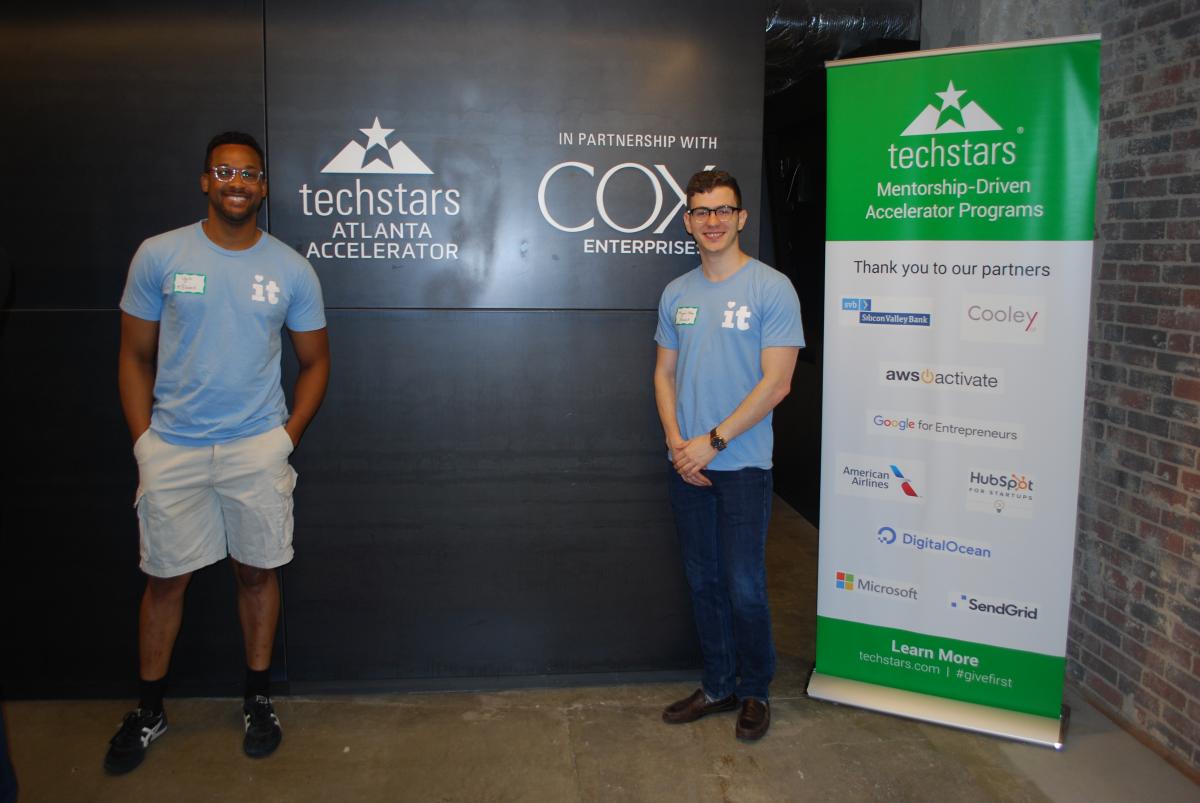 Techstars Atlanta is presented in partnership with Cox Enterprises and is part of a worldwide network that helps entrepreneurs succeed. Applications for the 2017 program's 10 coveted spots came from 41 countries around the globe. Bloveit, one of the participants, is an on-demand date night concierge service.
Get to know more about Bloveit and what excites the team about Techstars Atlanta.
What excites you about Techstars?
The opportunity to take our company to the next level and work with awesome founders, mentors and Techstars staff.
How did you hear about Techstars?
Friends.
What do you hope to learn/take away from Techstars Atlanta?
A great network of amazing people.
How did you come up with the idea for your company?
Our initial idea was a personal pain point for Ugo.
Are there any entrepreneurs or business leaders who inspire you?
Brian Chesky at Airbnb, the late Steve Jobs at Apple, Elon Musk at SpaceX/Tesla, Ben Silbermann at Pinterest, Stewart Butterfield at Slack and Daniel Ek at Spotify.
What did you know about Atlanta before relocating for the program?
Miguel and I went to college in Atlanta (Georgia Tech).
What's the one piece of technology or app that you can't live without?
Spotify/Google Chrome
Where was your company founded?
Atlanta, GA
Who can use your product?
Singles and couples looking to find the best things to do on their dates.
Through the Techstars Worldwide Entrepreneur Network, founders and their teams connect with other entrepreneurs, experts, mentors, alumni, investors, community leaders, and corporate partners who will help their companies grow. 
Techstars operates four divisions: Techstars Startup Programs, Techstars Mentorship-Driven Accelerator Programs, Techstars Corporate Innovation Partnerships, and the Techstars Venture Capital Fund. Techstars Mentorship-Driven Accelerator Program supercharges success and Techstars Startup Programs inspire, educate and connect entrepreneurs. Techstars Venture Capital Fund invests in the most innovative and disruptive Techstars companies to fuel their success. Techstars Corporate Innovation Partnerships helps brands create world-changing products and services. Techstars accelerator portfolio includes more than 1,000 companies with a market cap of $8.7 billion. www.techstars.com