#TechstarsATL: Get to Know 2ULaundry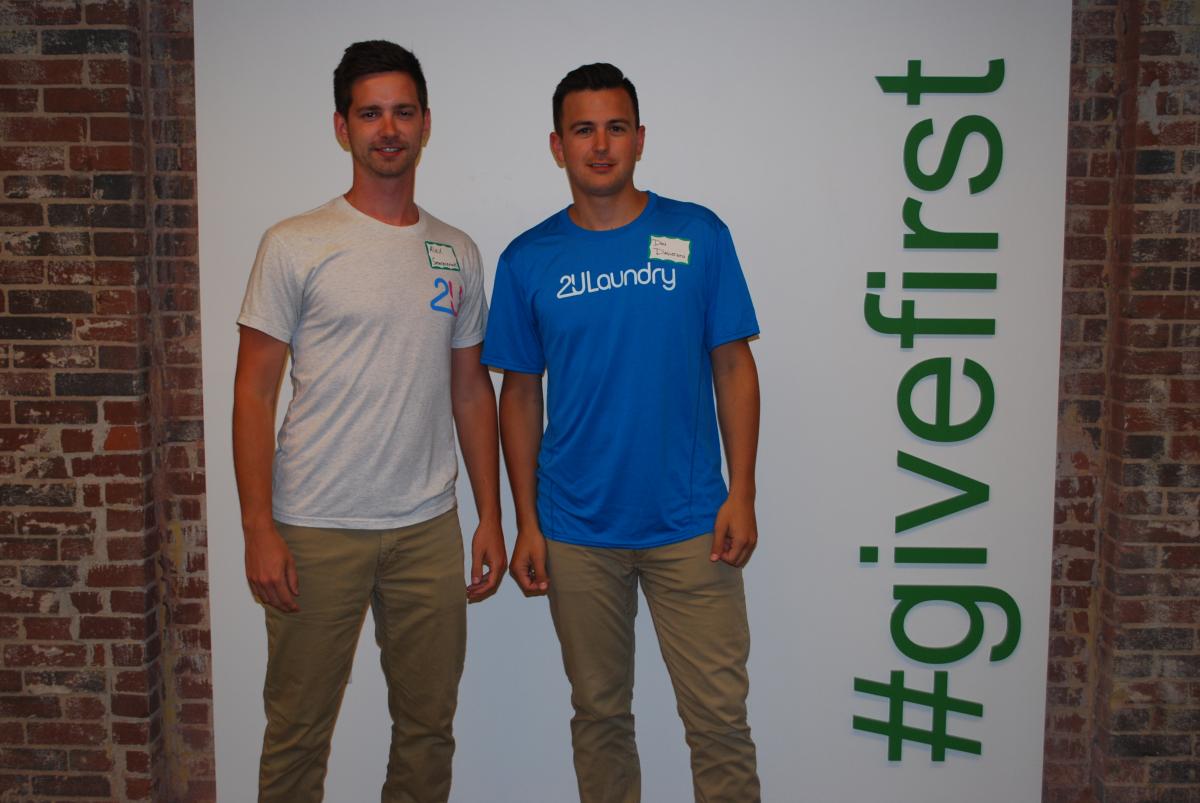 Techstars Atlanta is presented in partnership with Cox Enterprises and is part of a worldwide network that helps entrepreneurs succeed. Applications for the 2017 program's 10 coveted spots came from 41 countries around the globe. 2ULaundry is one of the participants.
2ULaundry is the new way to do laundry and dry cleaning that gives people the time back to do what matters most. Guided by an unwavering commitment to the perfect customer experience and an obsessive passion for quality, 2ULaundry operates with a simple goal in mind: to help people maximize every moment of every day. Customers receive exclusive access to a full suite of offerings including: flat rate laundry and dry cleaning prices, free pickup and delivery, one business day turnaround, and more.
Get to know more about 2ULaundry and what excites the team about Techstars Atlanta.
What excites you about Techstars?
We're most excited about the opportunity to leverage the program to launch Atlanta, which will be our first market outside of our home base of Charlotte, NC.
How did you hear about Techstars?
We heard about Techstars through one of our current investors, Anthony Pompliano, as well as a few other founders.
What do you hope to learn/take away from Techstars Atlanta?
We hope to build a strong network and foundation in the Atlanta market that will help make our second market as successful as it possibly can be. There is a lot riding on our ability to scale our model into additional cities, and we're confident Techstars Atlanta will help give us the best foundation possible.
How did you come up with the idea for your company?
One of our cofounders ran and sold another laundry startup in college at Wake Forest University. After seeing other startups go after the space outside of college campuses with the wrong operational models, we had to throw our hat in the ring. Our goal is to become the first nationally recognized laundry and dry cleaning brand.
Are there any entrepreneurs or business leaders who inspire you?
Jeff Bezos, he is the greatest entrepreneur and businessman I think the world will ever see.
What did you know about Atlanta before relocating for the program?
Not much, but as we prepare to launch the market we are now very familiar with the more affluent zip codes, as well as the multifamily apartment scene.
What's the one piece of technology or app that you can't live without?
My cell phone, google maps, and LinkedIn
Where was your company founded?
Charlotte, NC
Who can use your product?
Anyone that has to do laundry or dry cleaning in our serviceable zip codes.
Click here to sign up for more information about 2ULaundry's upcoming launch in Atlanta. 
Through the Techstars Worldwide Entrepreneur Network, founders and their teams connect with other entrepreneurs, experts, mentors, alumni, investors, community leaders, and corporate partners who will help their companies grow. 
Techstars operates four divisions: Techstars Startup Programs, Techstars Mentorship-Driven Accelerator Programs, Techstars Corporate Innovation Partnerships, and the Techstars Venture Capital Fund. Techstars Mentorship-Driven Accelerator Program supercharges success and Techstars Startup Programs inspire, educate and connect entrepreneurs. Techstars Venture Capital Fund invests in the most innovative and disruptive Techstars companies to fuel their success. Techstars Corporate Innovation Partnerships helps brands create world-changing products and services. Techstars accelerator portfolio includes more than 1,000 companies with a market cap of $8.7 billion. www.techstars.com