Steer Your Career: Map Your Way to Professional Success in CSR
Steer Your Career: Map Your Way to Professional Success in CSR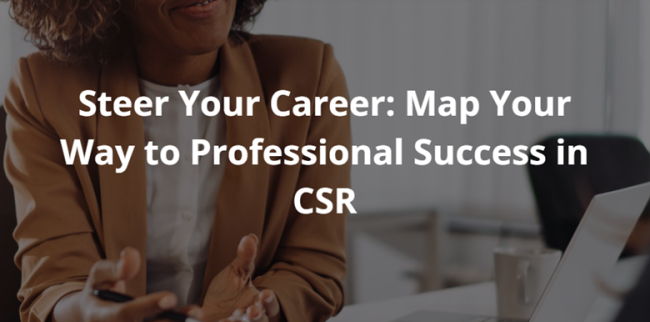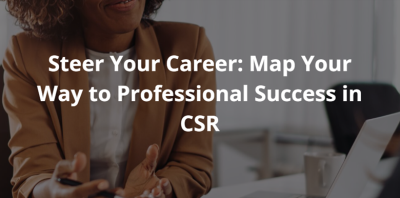 Thursday, July 14, 2022 - 9:10am
If you're a practitioner in the CSR, ESG or social impact space, we'd wager you feel under-resourced and overextended in your current role. You may feel like you don't even have time to stop and just think for a minute about where your career is headed and whether it's even working for you. Perhaps you feel stuck or uninspired in your current role. Or maybe you do carve out the time to dedicate to your professional development (bravo!), but you could use some additional support.
No matter your situation, we've got you covered! Between the information in this blog (a recap of our most recent RealTalk webinar) and Realized Worth's new online portal launching this fall, we won't leave you wanting. Keep reading for must-knows and resources to excel in your social impact career - everything from tips to identify your personal values, to experiences you should highlight on your resume, and must-reads to stay apprised of the latest trends in ESG and CSR. And if you want to be the first to know when RW's online portal (with tools, templates, research, training, frameworks, a peer network, and more) is ready for you, drop your information here!
Above all, it's important that you leave this post with the understanding that your career is important – YOU are important – and deserve a professional life that is well-aligned with the essence of who you are so your full potential can be unlocked. And if this doesn't resonate for you, we get it. Sometimes there are periods in our life and career where contentedness is a higher priority than achievement: maintain what's working, mitigate company risk, opt out of the burnout game. We get it – and we have resources coming for that, too. But if helps you muster the gusto, consider your development – your success – an act of service for our entire industry. We have much to do and we need you at your highest level of contribution – in your deepest power – to create meaningful, scalable impact!