RealTalk: The 1.25% of Employee Volunteers That Will Change Everything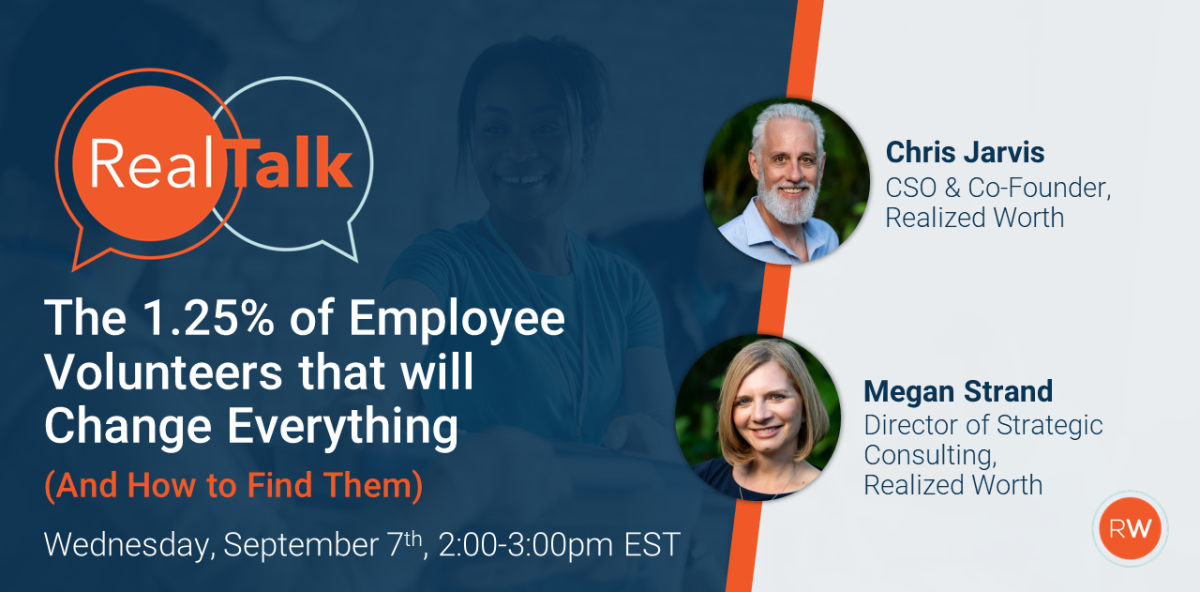 RealTalk: The 1.25% of Employee Volunteers that will Change Everything
RealTalk: The 1.25% of Employee Volunteers that will Change Everything (And How…
Need to scale your employee volunteer program in a meaningful way? Tired of talking to the "usual suspects"? Join this RealTalk discussion on Wednesday, June 7th with Chris Jarvis and Megan Strand to learn how to identify and activate the 1.25% of your employees that will get the right people in the right roles and change everything!
Join us to learn:
Insights into program participation rates using the RW Prediction Model.
3 must-know volunteer stages to maintain a scalable, meaningful volunteer network.
Why the 1.25% of your employees volunteering 200+ hours per year are crucial to program success.
Practical tips on how to identify and recruit the right people to elevate and scale your volunteer program.
How the "right" volunteer leaders can ensure experiences "stick" and keep volunteers coming back for more.