Panera Uses Cups to Curb Sugar Cravings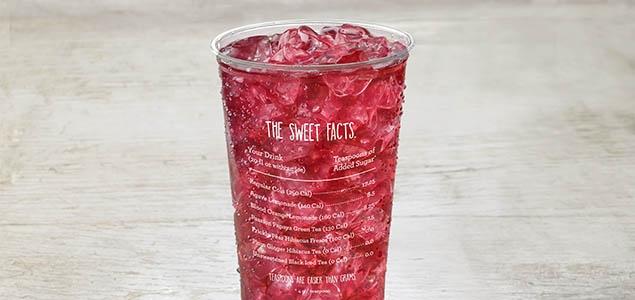 Panera Uses Cups to Curb Sugar Cravings
Many fast food companies have started to address consumers' desires to eat more consciously – and Panera has been on the frontlines of helping consumers make better dining choices. What started with the "No No List" has evolved into a series of commitments to take 'clean eating' mainstream. And the café chain isn't stopping anytime soon. The next step in the menu cleanup process is focused on informing consumers about Panera's beverage options with each sip they take.                               
Panera began its beverage menu crackdown by launching a new line of iced teas and lemonades that have no added sugars. But the new drink options were just the start. The company is arming consumers with an education scheme — new 'sweet facts' fountain beverage cups which share beverage nutritional information directly on them.
To continue reading, please click here.