Newsweek Recognizes Mohawk in 2017 Green Rankings For Reducing Its Environmental Impact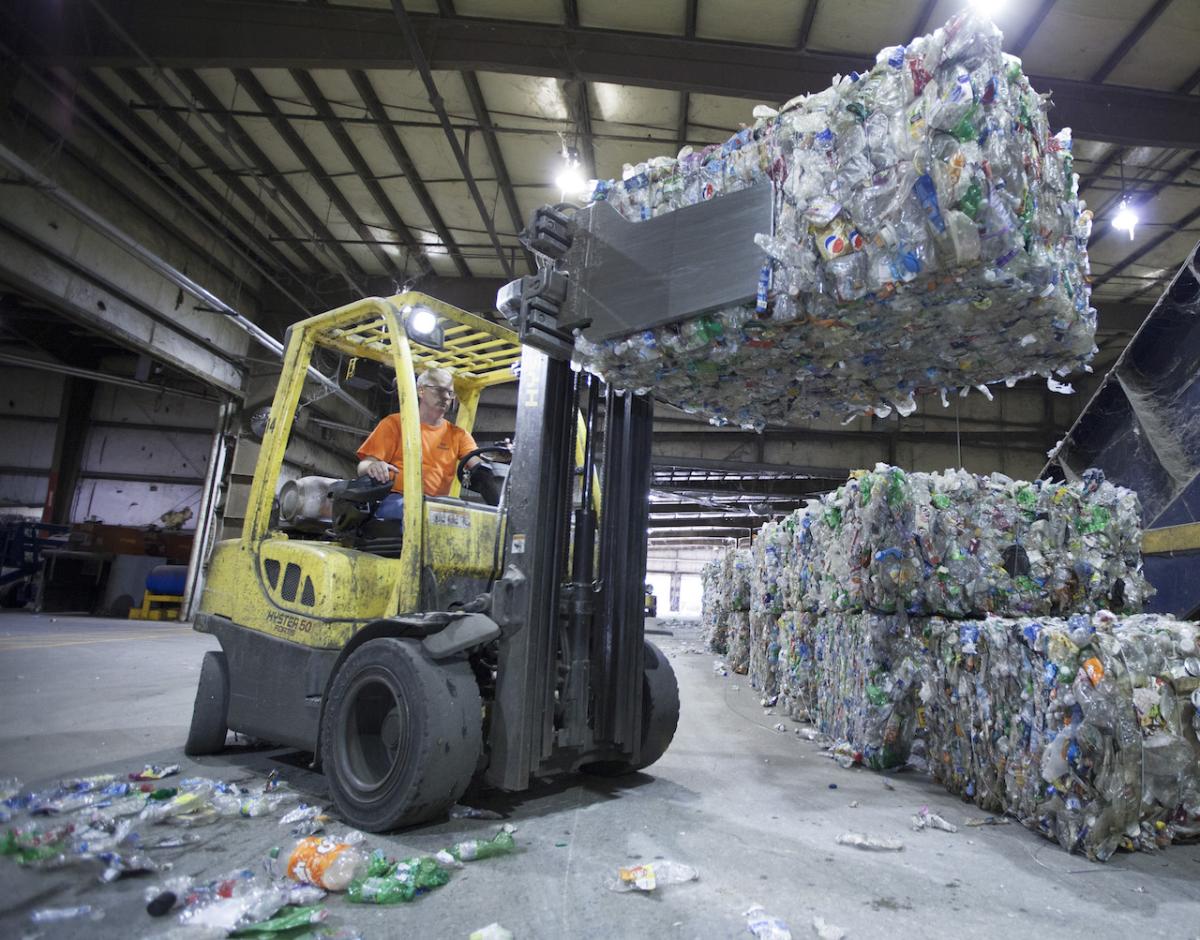 CALHOUN, Ga., January 10, 2018 /3BL Media/ — For the eighth consecutive year, Mohawk Industries has earned recognition as one of Newsweek magazine's 500 greenest companies in the United States, and once again it is the only flooring manufacturer to make this influential list. The company ranked 265 in Newsweek's 2017 Green Ranking program, which uses key indicators to measure environmental performance of large publicly traded companies that are delivering solid business results while minimizing their environmental impact. The rankings focus heavily on how efficiently businesses manage resources, which is a critical component of corporate sustainability.
"Our commitment to sustainability drives the way we design, innovate and manufacture flooring," said Brian Carson, president, Mohawk Flooring North America. "We are excited to be recognized yet again as one of Newsweek's top green companies in the U.S. Mohawk is passionate about corporate sustainability and about extending our leadership role in the flooring industry to reduce our environmental impact. These values are the foundation of our innovations that delight customers, create meaningful jobs and give back to the communities in which we live and operate. Put simply, it allows us to grow our business profitably."
Mohawk is building a waste-responsible culture on a facility-by-facility basis around the globe, and the results have been significant: 5.5 million plastic bottles recycled annually; 25 million pounds of tires recycled into doormats annually; and 7.1 billion pounds of annual recycled waste.
George Bandy, Mohawk's vice president of sustainability, noted that the manufacturer continues to make great strides toward expanding its commitment to sustainability. "Across the business, we have taken important and innovative steps to reduce waste, lower water consumption, improve our energy efficiency and recycle resources to produce better products in better ways."
One model of energy efficiency is Mohawk's Glasgow, Va. facility, which produces commercial carpet tile. Investments like lighting retrofits and replacement of aging boilers and ovens with new, more efficient ones have led to significant reductions in energy consumption in Glasgow.
Throughout North America, Mohawk has fine-tuned its domestic logistics from warehouses to transportation assets. Practices like route optimization and use of renewable fuel are driving sustainability, which is good for business and the environment.
Mohawk has a Zero Landfill (ZLF) program, which began as a pilot in the company's rug and mat business and has now been implemented at 44 production sites worldwide. The program has led to a 26% reduction in waste intensity since 2010.
"At Mohawk, we talk about a circular economy," Bandy said. "We believe in broadening our network of technical solutions and keeping materials out of landfills. We do this by manufacturing products with cleaner materials that produce less waste as well as by giving existing materials a longer, more productive life. Through programs and projects that reuse and recycle flooring, we're shrinking our industry's environmental footprint."
The Green Rankings, sponsored by Newsweek in partnership with Corporate Knights, is one of the most recognized environmental performance assessments of the world's largest publicly traded companies. Visit Newsweek.com/full-list-US-companies-green-rankings-2017-18 to learn more.
For additional information on Mohawk's sustainability efforts, visit MohawkSustainability.com
 
About Mohawk
Mohawk Industries is a leading global flooring manufacturer that creates products to enhance residential and commercial spaces around the world. Mohawk's vertically integrated manufacturing and distribution processes provide competitive advantages in the production of carpet, rugs, ceramic tile, laminate, hardwood, stone and vinyl flooring. Our industry-leading innovation has yielded products and technologies that differentiate our brands in the marketplace and satisfy all remodeling and new construction requirements. Our brands are among the most recognized in the industry and include Mohawk, American Olean, Daltile, Durkan, IVC, Karastan, Marazzi, Pergo, Unilin and Quick-Step. During the past decade, Mohawk has transformed its business from an American carpet manufacturer into the world's largest flooring company with operations in Australia, Brazil, Canada, Europe, India, Malaysia, Mexico, New Zealand, Russia and the United States.
# # #
Contact:
Luke Chaffin
762.204.5607
luke_chaffin@mohawkind.com