Mohawk Supports Susan G. Komen in 2020 Through Ongoing Cause Marketing Efforts
Latest donation totals exceed more than $6.3 million given since 2001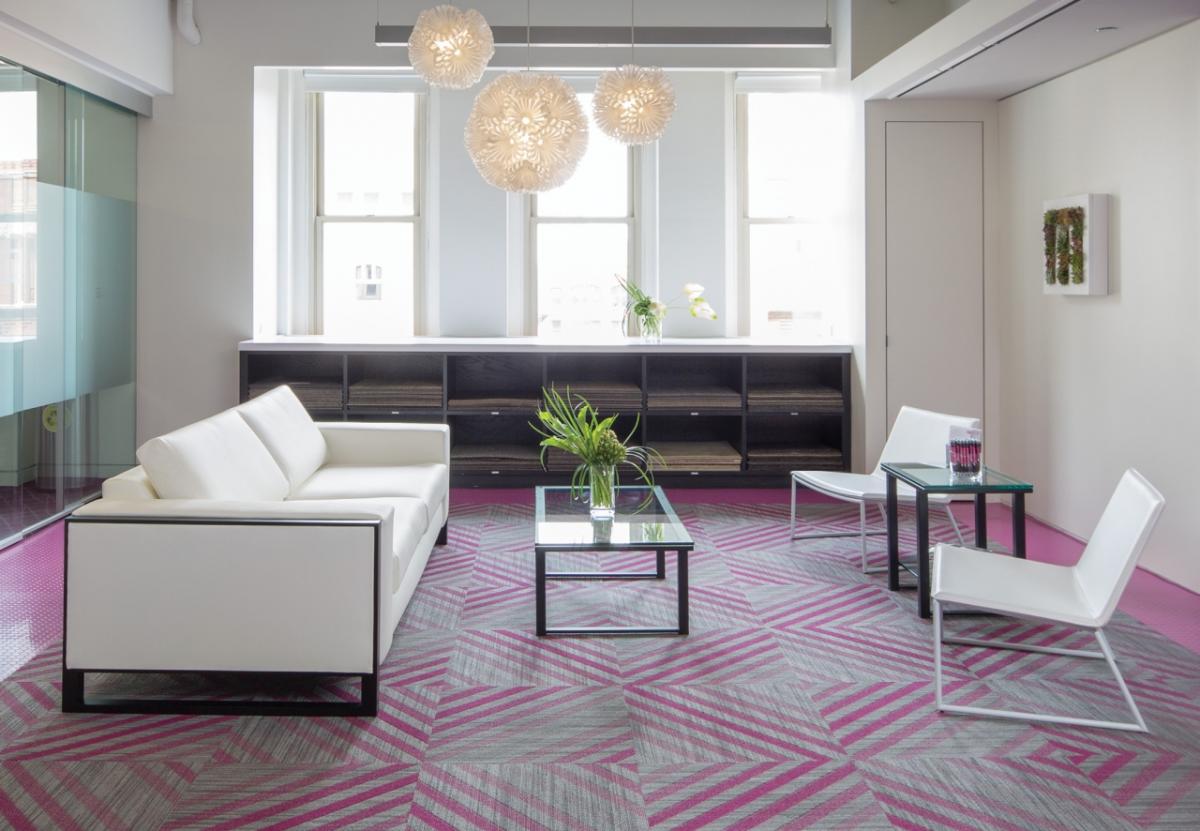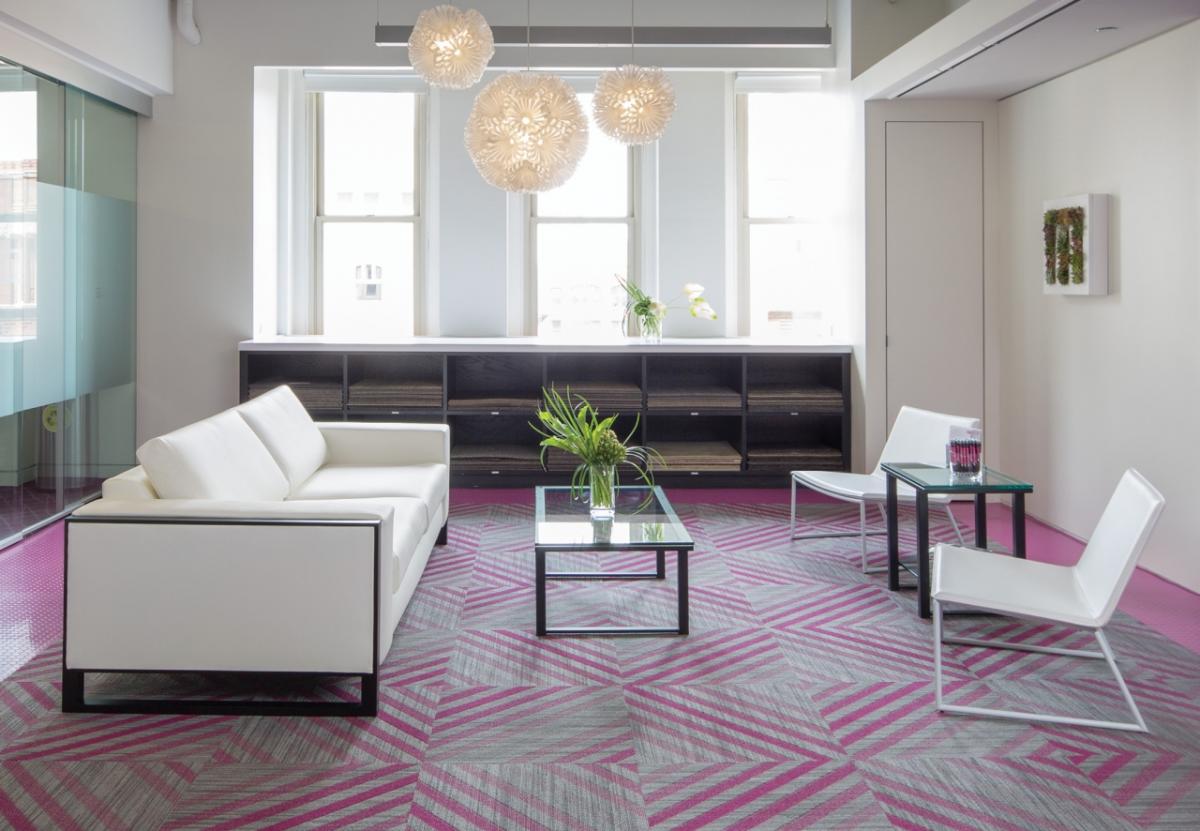 CALHOUN, Ga., October 14, 2020 /3BL Media/—Despite the postponement of the Susan G. Komen® 3-Day® series to 2021, Mohawk continues to double down on its commitment to the organization in its fight against breast cancer as the organization engages with the 3-Day community virtually this year. Since 2001, Mohawk has contributed more than $6.3 million to Susan G. Komen through corporate donation programs that ultimately serve millions of people touched by breast cancer in more than 30 countries through research, treatment assistance, helplines and a variety of other lifesaving and life-impacting resources.
Mohawk is proud to partner with Susan G. Komen to help find a cure for the 19th year in a row. The manufacturer continues to create residential and commercial floor coverings that not only support healthier homes, offices, patient rooms and beyond, but also give back more to society than they take as part of Mohawk's commitment to positive social impact.
"The fight against breast cancer is personal for so many of us for different reasons – for those who may be actively undergoing treatment for it, those who've supported loved ones during treatment, and those of us who now find ourselves in a virtual community of cheerleaders for survivors, fundraising participants as we honor those we've lost along the way," said Laura Bartley, Mohawk's senior director of communications and events. "In what has surely been a challenging year, Mohawk is especially proud to be a partner in the fight for nearly two decades. We believe that, through partnership and community, we can give thousands of people who are diagnosed with cancer each year a fighting chance. We believe in supporting the communities where we live, work and play, and joining Susan G. Komen allows us to truly scale our impact to the national, regional and local levels."
Whenever a consumer chooses residential SmartCushion or a designer specifies eligible commercial flooring products, they can be confident that their selection unites them in solidarity with Mohawk and Susan G. Komen's ongoing fight. Proceeds from the sales of these items help the nonprofit organization carry out their mission, which among other things, provides 347 people with a free breast cancer screening and 24 people with treatment assistance – every single day. Corporate partnerships including Mohawk's Decorate for the Cure and Specify for a Cure® help save lives by meeting the most critical needs in communities nationwide through investments in breakthrough research to prevent and cure breast cancer.
Support of the Komen 3-Day series has its roots in 2015, when Mohawk first became involved with the Philadelphia walk and provided 800 pieces of SmartCushion to place under the sleeping bags of fatigued walkers and crew. To date, Mohawk has donated, taken back and recycled more than 20,000 pieces of SmartCushion. Additionally, the Mohawk team has covered more than 1,000 of the miles traveled by 3-Day participants. This is best represented by the company's signature "Mohawk Mile" pink carpet runner that spans 1,795,200 square yards – or the equivalent to more than 370 acres of SmartCushion.
For more information on Mohawk's ongoing commitment to corporate social responsibility through initiatives like its sponsorship of Susan G. Komen, visit the Sustainability Snapshot at MohawkSustainability.com. For more information about how Mohawk "Cushions the Fight" through Decorate for the Cure, visit MohawkFlooring.com. To explore the Specify for a Cure commercial design program, visit MohawkGroup.com/SpecifyforaCure.
 
About Mohawk
Mohawk Industries is a leading global flooring manufacturer that creates products to enhance residential and commercial spaces around the world. Mohawk's vertically integrated manufacturing and distribution processes provide competitive advantages in the production of carpet, rugs, ceramic tile, laminate, hardwood, stone and vinyl flooring. Our industry-leading innovation has yielded products and technologies that differentiate our brands in the marketplace and satisfy all remodeling and new construction requirements. Our brands are among the most recognized in the industry and include Mohawk, American Olean, Daltile, Durkan, IVC, Karastan, Marazzi, Pergo, Unilin and Quick-Step. During the past decade, Mohawk has transformed its business from an American carpet manufacturer into the world's largest flooring company with operations in Australia, Brazil, Canada, Europe, India, Malaysia, Mexico, New Zealand, Russia and the United States.
About Susan G. Komen®
Susan G. Komen® is the world's leading nonprofit breast cancer organization, working to save lives and end breast cancer forever. Komen has an unmatched, comprehensive 360-degree approach to fighting this disease across all fronts and supporting millions of people in the U.S. and in countries worldwide.  We advocate for patients, drive research breakthroughs, improve access to high-quality care, offer direct patient support and empower people with trustworthy information.  Founded by Nancy G. Brinker, who promised her sister, Susan G. Komen, that she would end the disease that claimed Suzy's life, Komen remains committed to supporting those affected by breast cancer today, while tirelessly searching for tomorrow's cures. Visit komen.org or call 1-877 GO KOMEN. Connect with us on social at ww5.komen.org/social.
# # #
Contact:
Sadie Brown
706.879.8265
sadie_brown@mohawkind.com