Mohawk Receives Three GreenStep Honors from Floor Covering Weekly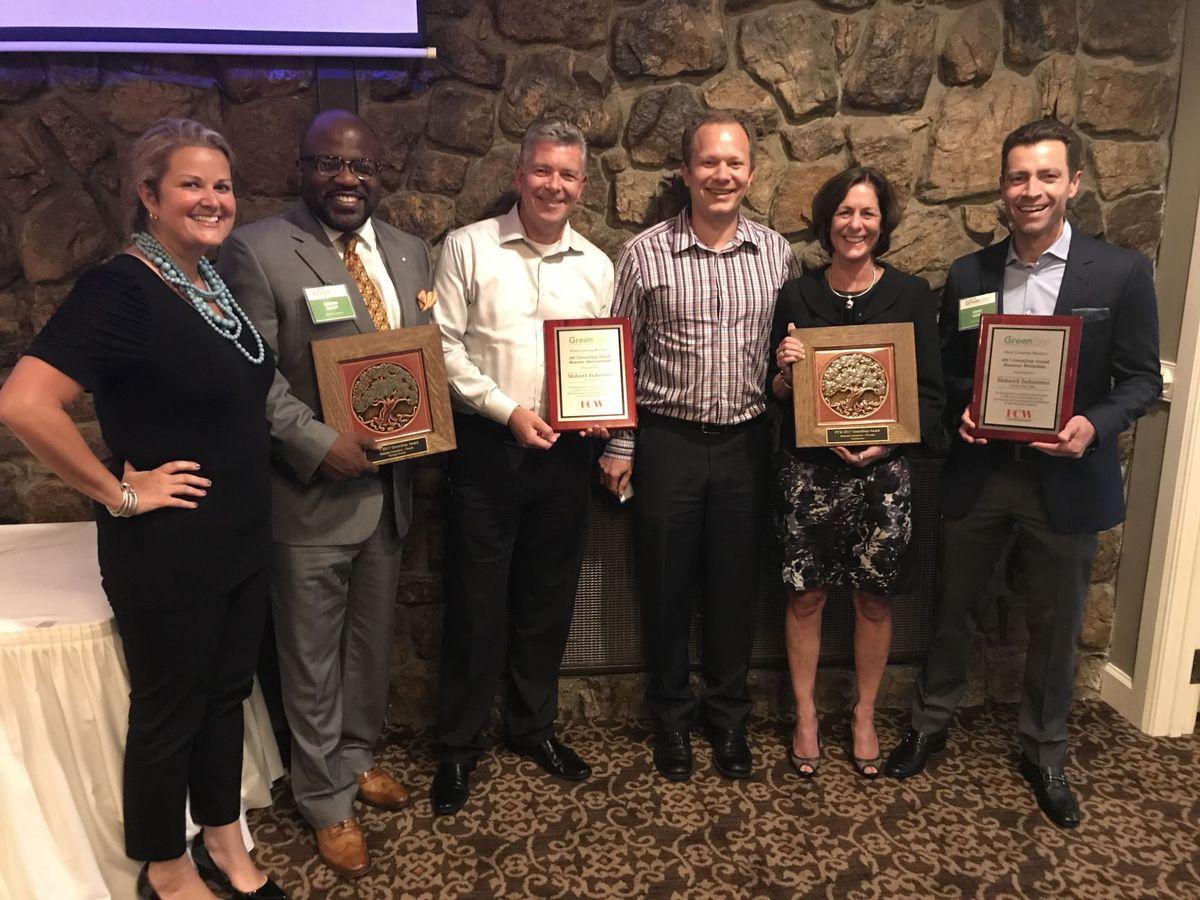 Members for the Mohawk Industries team at the GreenStep awards ceremony.
Originally published on Cobb Business Journal
Mohawk Industries, 1775 The Exchange in the Cumberland area, announced that it has once again been recognized for its dedication to sustainable practices, innovative products, charitable promotions and individual leadership.
The company received three GreenStep awards from Floor Covering Weekly, including the inaugural People award, which was presented to George Bandy, vice president of Sustainability, for his leadership in providing environmental, economic and socially responsible solutions to the organization and its customers.
"I am so proud to work at a company like Mohawk, where we believe in better," Bandy said. "We've translated that belief into action, delivering industry-leading sustainable products and constantly improving our processes to reduce and recycle waste, lower natural resource consumption and help our people fulfill their potential. We have a strong focus on being the preferred solution provider for our customers, which translates into giving them the expertise and products they need to meet end users expectations for performance and functionality as well as LEED, WELL or Living Building Challenge certification requirements."
Continue reading on Cobb Business Journal >>>
For more information, visit mohawksustainability.com.