Mohawk Group Participates in CBRE Green Week to Bring Awareness to Making 'Greener' Choices
Mohawk Group Participates in CBRE Green Week to Bring Awareness to Making 'Greener' Choices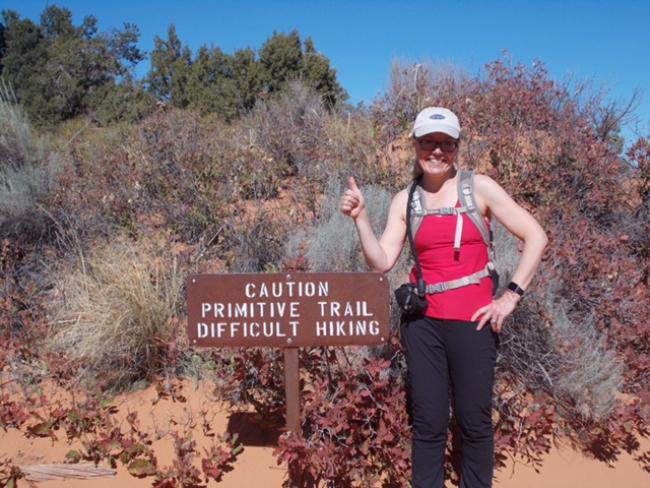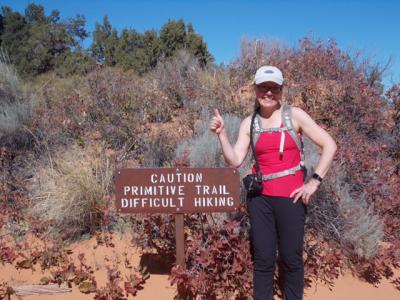 Monday, October 23, 2017 - 7:45am
CALHOUN, Ga., October 23, 2017 /3BL Media/ - A corporate partner in this year's CBRE Green Week, Mohawk Group and its employees took to social media to share how they are making greener choices, inside and outside of the office, to help make a more sustainable planet.
Green Week, which took place October 9–13, encourages companies to increase environmental awareness through employee engagement. It emphasizes the importance of health and wellness in the workplace, sheds light on energy and recycling best practices, and contributes to social and economic impact.
CBRE, the sponsor of Green Week, is a global leader in sustainable business practices throughout the commercial real estate industry. "We are grateful to Mohawk Group for its involvement and dedication to Green Week principles, not just in October, but year-round," said Lisa Colicchio, director of corporate responsibility at CBRE. "The theme of this year's Green Week was 'Building CommUNITY.' Together we are showing the building and real estate community the value of making greener choices together."
"We want to provide the type of sustainability leadership that leads by example, and our employees take this commitment to heart," said George Bandy, Mohawk's vice president of sustainability. "We Believe in Better. Our initiatives around corporate social responsibility speak to this desire to not only do better, but to do better together. This collaboration with CBRE is an inspiring example of that kind of partnership."
With the hashtag #GreenWeekOct17, Mohawk employees hit social media with ideas and examples of how they are making greener choices in their personal lives. They shared recipes on Twitter for mouthwatering meatless meals like avocado grilled cheese. They greened up their workspaces with plants, which help improve indoor air quality. They encouraged wellness and healthy activities such as hiking, walking and riding bikes that relate back to Mohawk's commitment to growing a healthier organization. Additionally, an engaging Boomerang video with Mohawk designers featured the new Red List Free Lichen carpet tile collection as a part of the social media campaign.
Earlier this year, Lichen became the world's first floorcovering to achieve the International Living Future Institute's (ILFI) Living Product Challenge Petal Certification. Inspired by assemblages of multihued, multitextured lichens and their regenerative role in our ecosystem, the collection is on track to give more resources back to the environment than it uses during its entire life cycle.
As part of an ongoing commitment to sustainable practices, Mohawk Industries recycles more than 5.5 billion plastic bottles a year, and the company's ReCover reclamation program diverts millions of pounds of old carpeting from landfills annually. Mohawk's commitment to product transparency includes a portfolio of over 500 Red List Free products. At 13 of its U.S. facilities, the company has on-site clinics called Healthy Life Centers. Complementing these initiatives is Mohawk's Light Lab Design Center in Dalton, Ga., the first structure in the state to receive Living Building Challenge Petal Certification from ILFI.
For more information on Mohawk's commitment to corporate social responsibility, visit mohawksustainability.com.
Contact:
Luke Chaffin
706-624-2316
luke_chaffin@mohawkind.com
About Mohawk Group
Mohawk Group, the world's leading producer and distributor of quality commercial flooring, delivers industry-leading style, cutting-edge innovation, unmatched service and superior sustainability. As the commercial division of Mohawk Industries, Mohawk Group has a heritage of craftsmanship that spans more than 130 years. The company's enduring family of brands—Mohawk, Karastan, and Durkan—are widely regarded as the most trusted names in the commercial flooring business. Together, these brands function beautifully, delivering the perfect flooring solution for all markets and price points. Rounding out its esteemed product offering, Mohawk Group also offers a full spectrum of hard surface flooring products and installation accessories that exceed the most rigorous performance standards.
# # #