This Man's Mother Inspired Him to Make a Positive Difference Every Day
This Man's Mother Inspired Him to Make a Positive Difference Every Day
HP's Michael Padilla fights for his best friend and other cancer patients.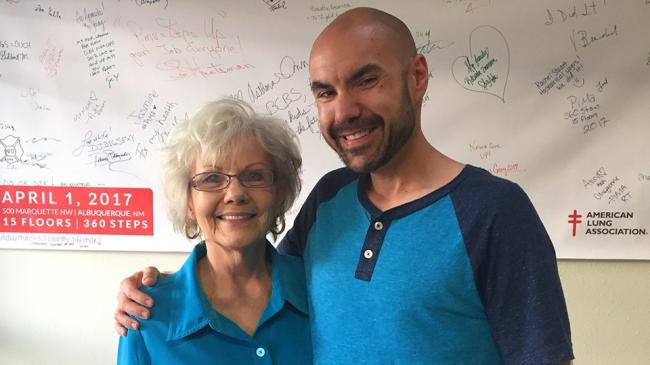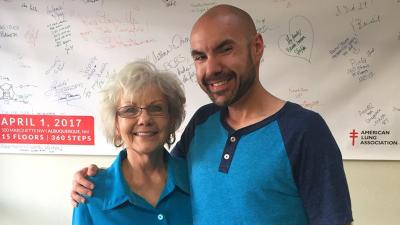 Monday, November 20, 2017 - 9:15am
Life is an incredible journey. Every day is a beautiful gift and an opportunity to make a positive difference. I learned this at an early age watching how hard my mom, Sharon, worked to make sure we had the best life possible. At times, she worked multiple jobs so that we had all that we needed. As I grew up, her work ethic helped to create and influence my own. She showed me that anything is possible, even in the midst of adversity. During the most difficult times, you can and will survive.
Two years ago, Sharon was diagnosed with lung cancer. She was in perfect health and had absolutely no symptoms, but a newly developed test found a tennis ball-sized mass in her lung. The oncologist estimated it had been there for six to eight years.
The news was devastating and life-changing. Further testing showed that the cancer had already spread to her liver and pancreas. She had stage four lung cancer. There was no cure. Chemotherapy would be the only course of treatment, and it would be indefinite. She was given no more than 18 months to live. My best friend was dying and there was absolutely nothing I could do to stop it.
My mom endured chemotherapy like a champion. It lasted 12 months, and you would not have known my mom was going through it — she had no hair loss, weight loss, or any other visible ailment. But it led to heart issues and decreased lung function, and she had to be placed on oxygen. Despite all of that, Sharon continued to fight.
During this time, new immunotherapy drugs had been developed to specifically target lung cancer cells, and the oncologist started her on a new treatment, including a 90-day waiting period to see if it would be effective.
That was the best 90 days my mom had experienced in quite some time. Both her heart and lung issues virtually disappeared. She felt on top of the world and our hopes were high. But the treatment was not effective and in fact the cancer had actually progressed further. The only option was to return to chemotherapy.
The experience prompted me to travel to Washington, D.C. with the American Lung Association (ALA), to represent New Mexico, and to share my mom's story of perseverance and survival as a means to boost lung cancer awareness.
Representatives from each state met with their lawmakers to advocate for continued cancer research funding for the National Institutes of Health (NIH) and for continued affordable healthcare in the US. My mom has survived and thrived thanks to current funding and healthcare programs.
Though her cancer wasn't detected early enough to avoid a stage four diagnosis, for many others, early identification, clinical trials, and improved awareness can save lives. A reduction in NIH research funding and elimination of affordable healthcare will have a negative impact on millions of Americans.
My best friend, my beautiful mom, continues to fight the battle of her life. When she was first diagnosed, she could have immediately given up, but she didn't, even knowing the road ahead would be extremely difficult. I am the person that I am because of her profound influence, and her legacy will live on through me.
It's important to remember that in the end, no matter what adversities you face in life, you must keep pushing forward. If you believe that anything is possible, awareness and strength will be your reward even in the most challenging of situations. Most importantly, trust that the journey you travel will be worth it.