Major U.S. Businesses Have Pledged to Act on Climate. Here's What That Looks Like.
by Cynthia Cummis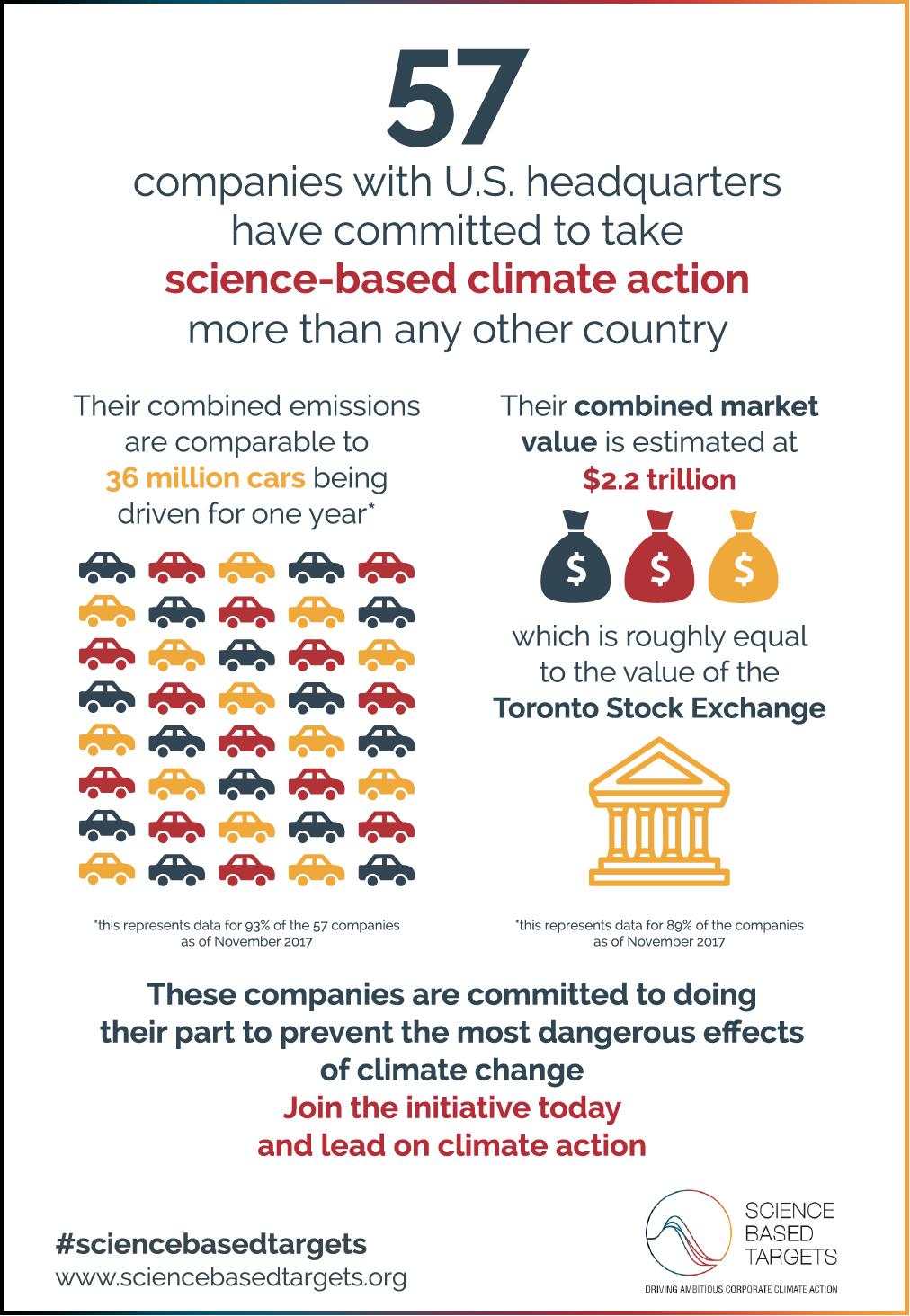 Originally published on World Resources Institute
Country negotiators are in the spotlight at UN climate negotiations in Bonn. But the private sector will be represented at COP23 as well, particularly from the United States.
Major U.S. corporations are stepping up on climate action because they understand the grave risk this threat poses to their customers and bottom lines. Increasingly, they are taking bold action to do their part to solve the problem.
To slash emissions from internal operations, companies need to incorporate both energy efficiency and renewable energy into their strategies. Take HP, Inc for example. HP, Inc. set a science-based target to reduce emissions from global operations 25 percent by 2025, compared to 2015 levels. To get there, they're focusing on improving energy efficiency in their facilities and transportation fleets, and shifting to solar and wind technology.
Nate Hurst, Chief Sustainability and Social Impact Officer, HP, said, "Setting science-based targets helps ensure our business is resilient, ready for climate change and prepared to adapt to the changing regulatory and business environment."
Read this article in its entirety on World Resources Institute>>>