Life Science Cares Partnership With Alexion
Life Science Cares Partnership With Alexion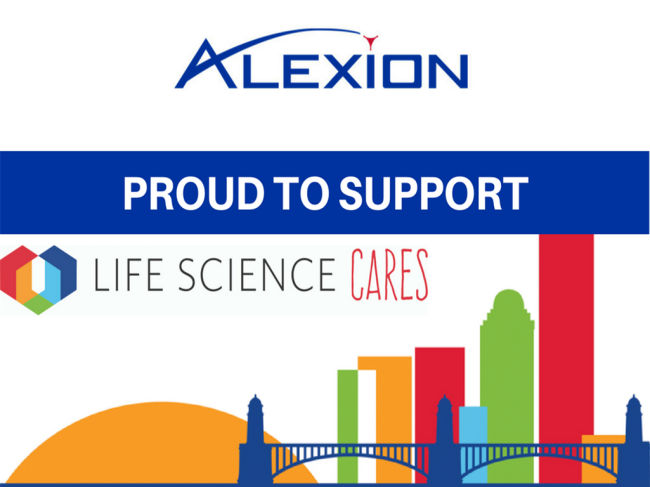 Monday, August 31, 2020 - 1:00pm
Since joining the Boston biotech community in 2017, Alexion has partnered with Life Science Cares (LSC), a collective effort of the Life Science industry to eliminate the impact of poverty on our neighbors in the greater Boston area. Alexion, along with 26 other life science companies, is part of LSC's inaugural group of founding corporate members. LSC tackles poverty and inequality in the greater Boston area by bringing together human capital and financial resources from its various corporate members, and works with organizations to meet basic survival needs (food, homeless shelters, domestic abuse and crime prevention), educational needs (STEM, enrichment, college prep), and income sustainability (job creation and training, mentoring). 
Alexion supports LSC through a variety of ongoing volunteer opportunities and two of its females, senior leaders currently serve as advisors to the organization – Wendy Erler, Head of Patient Experience and Insights, and Deborah Dunsire, Director of Alexion and President and CEO of Lundbeck A/S. In addition, Laura Azevedo, who is a part of Alexion's Corporate Social Responsibility team, serves as a member of LSC's Council of Champions.
During the COVID-19 crisis, LSC established numerous efforts to serve the community, including a relief fund, virtual volunteering opportunities, and directly supporting essential health care workers. To learn more about how LSC serves its community, visit http://lifesciencecares.org/get-involved/.
To learn more about how Alexion is serving its communities, visit Alexion.com.