Impact of Pro-Bono Volunteering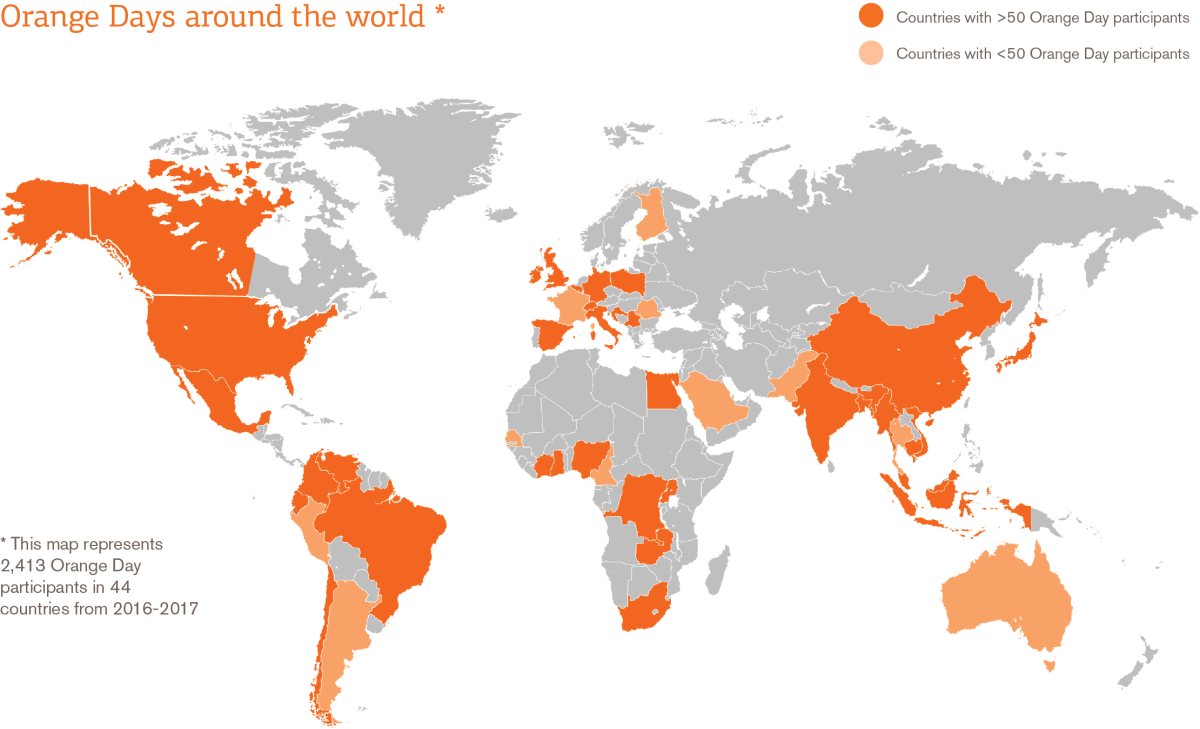 "Why not extend the benefit of volunteering to more people?" This question became the spark that inspired the Global Month of Volunteering at GSK, now underway in October. GSK has been working towards democratizing volunteering—by taking it from the 100 or so employees who can participate in PULSE (our three or six month full-time, immersive volunteer program) to our global employee population of 100,000 employees. To realize that ambition, GSK employees all over the world are coming together this October to volunteer and to inspire other colleagues to participate as well.
Whether in Mumbai, India or in Bogota, Colombia, GSK teams can take one paid day off each year to make a difference for their chosen local community project through our Orange Day program. For instance, in August 2017, 220 volunteers from our North Carolina office, in partnership with Durham Rescue Mission, packed 3,000 backpacks of school supplies for children and distributed 1,400 bags of groceries to families in the area.
During Pro Bono Week 2017, we're pleased to share the progress we have made in democratizing volunteering and extending the impact of pro-bono through our PULSE & global volunteering programs. Check out our latest Impact Report to learn more about the impact of pro-bono volunteering at GSK.