Finalists Named for Seattle's Cox Conserves Heroes Program, Public Asked to Vote
Program to donate $20,000 to environmental nonprofits in Seattle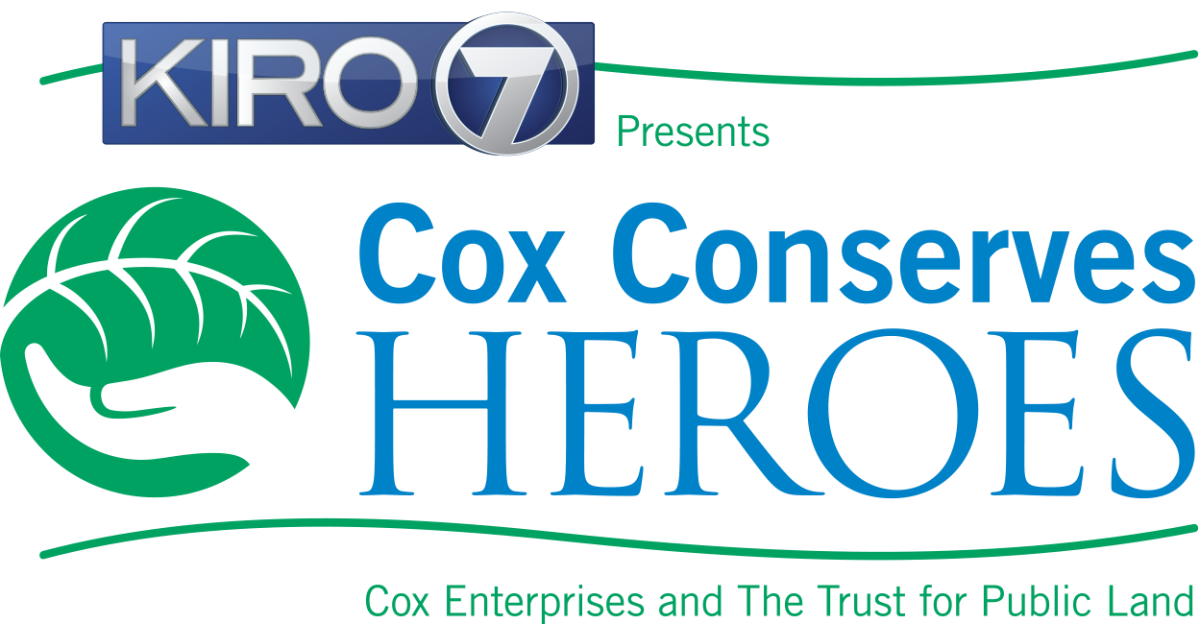 SEATTLE, September 1, 2017 /3BL Media/ - KIRO 7, in partnership with The Trust for Public Land, is recognizing volunteers who are creating, preserving or enhancing shared outdoor spaces. Finalists for Seattle's Cox Conserves Heroes program were announced today, and the public is being asked to vote for the winner now through Oct. 2. To vote, visit KIRO7.com or go to CoxConservesHeroes.com and select the Seattle area. A total of $20,000 will be donated to local environmental nonprofits on behalf of the three finalists.
Finalists have already secured a $5,000 donation for their environmental nonprofits of choice and are now competing for an additional $5,000 – bringing the total award to $10,000 for the winner's nonprofit of choice.
Seattle's 2017 Cox Conserves Heroes Finalists
Mark Boyar is passionate about the Middle Fork Snoqualmie River Valley. For the past 20 years, Boyar worked tirelessly to improve the Valley. His efforts have brought others volunteers forward to help develop an accessible, ecologically healthy, recreational area that the public can enjoy. In the early 90's, Boyar and a group of other volunteers joined forces to build the arching bridge over the river at the Middle Fork Trailhead. He has displayed vision, volunteerism and tenacity as he facilitates support for the Middle Fork by working with public agencies, elected officials, nonprofits and local citizens. His nonprofit of choice is Mountains to Sound Greenway Trust.​
Lisa Parsons' goal is to preserve the underappreciated wild lands in Seattle's backyards. One of her first achievements was exploring a relatively unknown forest located between Maple Valley and Covington, and documenting the trails and creeks, deep woods, old trees and fields of ferns. She spearheaded a community effort that ultimately saved nearly 100 acres of forest, including a salmon-bearing stream. Cedar Creek Park has since become a treasure for the community. Parsons has been invited to venues across the state, giving presentations and sharing her stories. Her nonprofit of choice is Nature Consortium.
Jan Robinson joined her local Land Trust 12 years ago and has evolved from a volunteer into a leader. Robison, currently responsible for monitoring lands, served as the trust's secretary and eventually became president of the board of directors. She spent many hours working with students on a restoration project in Centralia called the Discovery Trail. In collaboration with the City of Centralia, this project provides a recreational space and restoration of a riparian buffer zone along an eroding riverbank.. Her nonprofit of choice is Chehalis River Basin Land Trust.
Mike Town, Gary Colley, Jan Holmes, Laura James and Helen Hoenig are previous recipients of Seattle's Cox Conserves Heroes award. 
As either a finalist or winner's nonprofit of choice, the following Washington organizations have received financial support from the Cox Conserves Heroes program: Carkeek Watershed Community Action Project, EarthCorps, Forest Fire Lookout Association – Western Washington, Greater Metro Parks Foundation, Green Tacoma Partnership, King Conservation District, Metro Parks of Tacoma, Mountains to Sound Greenway Trust, North Olympic Land Trust, Northwest Trek Foundation, Sustainable West Seattle, Washington Wilderness Coalition, Thornton Creek Restoration, Keep Island Lake Clean, Good Neighbor Garden Project, Fauntleroy Creek Restoration, Whidbey Camano Land Trust, Puget Creek Restoration Society, Plant Amnesty, King Conservation District and WSU Island County Beach Watchers.
Cox Conserves Heroes was created through a partnership between The Trust for Public Land and Cox Enterprises, the parent company of KIRO 7, to honor local conservation volunteers. 
The national Cox Conserves Heroes program has donated nearly $800,000 to environmental nonprofits, and nearly 200 volunteers have been honored. Cox Conserves Heroes also takes place in Arizona, California, Georgia, Florida, Louisiana, Massachusetts and Virginia and is part of the company's national Cox Conserves sustainability program that is celebrating its 10th anniversary.
For more information, visit CoxConservesHeroes.com or Facebook.
Social Media: #CoxConservesHeroes and #CoxConservesHero
# # #
About KIRO 7 and Cox Media Group
KIRO 7 is part of the Cox Media Group, an integrated broadcasting, publishing, direct marketing and digital media company. The company's operations currently include 14 broadcast television stations and one local cable channel, more than 60 radio stations, six daily newspapers and more than a dozen non-daily publications; and more than 100 digital sites and services, like Rare.us, Clark.com, Dawg Nation, SEC Country, Hookem.com, and All22. Additionally, CMG operates the National Advertising Platform businesses of CoxReps - the country's biggest television rep firm - Gamut, and Videa. CMG currently operates in more than 20 media markets and reaches approximately 52 million Americans weekly, including more than 31 million TV viewers, more than 3.5 million newspaper readers, and more than 14 million radio listeners.  For more information about KIRO 7 and Cox Media Group, please check us out online at kiro7.com and www.coxmediagroup.com
About The Trust for Public Land:
The Trust for Public Land creates parks and protects land for people, ensuring healthy, livable communities for generations to come.  Millions of people live within a one-half mile walk of a Trust for Public Land park, garden, or natural area, and millions more visit these sites every year.  To support The Trust for Public Land and share why nature matters to you, visit www.tpl.org.
About Cox Conserves:
Launched in 2007 by Chairman Jim Kennedy, Cox Conserves is Cox Enterprises' national sustainability program. Cox Conserves focuses on reducing waste and energy consumption, as well as conserving water. The program engages each of the company's major subsidiaries (Cox Communications, Cox Automotive and Cox Media Group) and encourages Cox Enterprises' 60,000 employees and their families to engage in eco-friendly practices.
Media Contacts