Employees of This Tech Company Are Doing Their Parts to Protect the Environment
HP employees are proving that local changes can have global impact.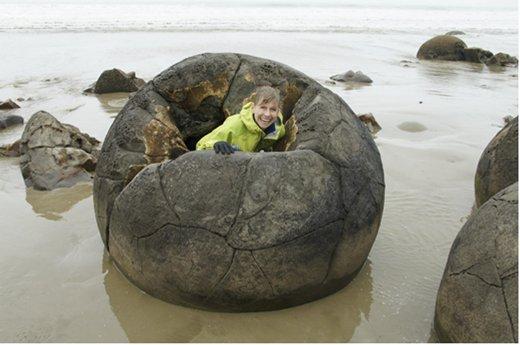 Originally published on Global Citizen
HP believes that the actions it takes and the solutions it builds can help create a more sustainable future for people, and whole communities, around the world.
Employees play a key role in making HP's sustainability strategy a success. And many of them embrace sustainability not just as part of their jobs, but as integral to their daily lives.
This fall, several hundred HP employees participated in the Northwest Earth Institute (NWEI) EcoChallenge—an online competition that enables thousands of people around the world to prove that small actions can add up to real change.
The EcoChallenge website provides the tools and inspiration to turn intention into action, and gives participants an easy, fun way to reduce their impact on the planet while contributing to a healthy, vibrant, and sustainable future.
The idea is simple. EcoChallengers choose a personal sustainability challenge, set their goals, and then take action for two weeks. Challenges fall into several categories, including food, health, water, transportation, energy, waste, and nature, ensuring that participants can select a challenge that they believe will have the most impact for them.
The social support created by participating with thousands of other EcoChallengers, along with friendly competition and earning points for success, helps turn actions into habits over the course of the challenge. The ultimate goal is that EcoChallengers discover that taking action to reduce their impact and improve their communities is simpler than they thought and sustainable in the long-term.
HP's participation in the EcoChallenge began three years ago when a handful of employees in its Vancouver, Wash., site signed up. This year, nearly 300 employees from 12 HP sites around the world—including facilities in Brazil, China, Mexico, Netherlands, Singapore, Sweden, UK, and U.S.—took part.
The results of this year's challenge are impressive and illustrate how simple changes can make a world of difference. Through the challenge, HP personnel:
Saved a combined 6,000 pounds of C02 using alternative forms of transportation that included walking 224 miles, biking 1,228 miles, and traveling 847 miles by bus.

Saved 15,000 gallons of water.

Chose close to 1,000 sustainable meals.

Avoided almost 900 plastic bottles and 400 disposable cups.

Spent more than 9,000 minutes exercising and more than 4,000 minutes outdoors.
It's estimated that when people change their normal habits for two weeks, they are more likely to form and keep the new behaviour. And for many participants, the two-week EcoChallenge has indeed resulted in behavioural changes.
"When I chose the zero waste meal challenge, it made me really think about how much of our food comes in packaging," said Jennifer Morris, Global Sustainability Counsel in HP's Legal organization. "Having a meal with no food waste is relatively easy, but having a meal with no packaging was very difficult. Since the challenge, I pause now and consider my purchasing decisions based on the packaging."
Based on the success of the program, HP hopes to expand participation in the EcoChallenge, with a target of signing up 800 employees in 30 of its global sites.