Embracing and Combating Climate Change: HP Sets Science-Based Target
Embracing and Combating Climate Change: HP Sets Science-Based Target
by Nate Hurst, Chief Sustainability and Social Impact Officer at HP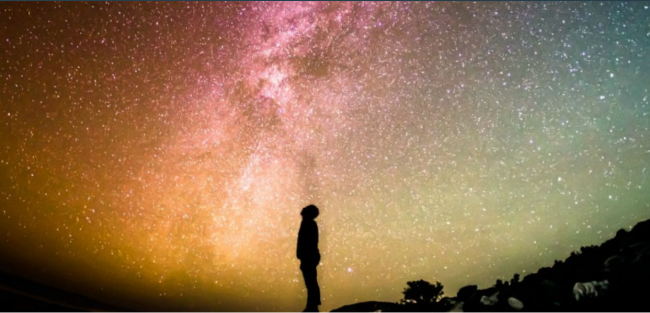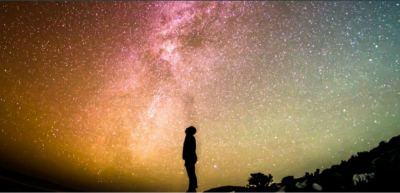 Wednesday, September 6, 2017 - 7:55am
Few issues are more universally pressing than climate change. The resulting increase in global temperatures, warming oceans, shrinking ice caps, rising sea levels, and extreme weather events severely disrupts people's health, safety, well-being and livelihoods. As natural disasters grow in frequency and intensity worldwide, they have the potential to not only destroy people's lives, but to spur the upheaval of communities, businesses and entire industries.
Today, as the effects of Hurricane Harvey unravel, the world is keeping an eye on Houston. Destruction has only increased since torrential rain began to cause mass flooding on Friday – 450,000 victims are expected to seek disaster assistance in the days and weeks to come. In addition to being the fourth most populated city in the U.S., Houston is a major hub for American automakers and oil. In just a matter of days, 400 car dealerships (and their 30,000 employees) have been affected. Meanwhile, the Gulf of Mexico holds close to one third of the nation's oil refining capacity – and Harvey, the worst storm to hit Texas in 50 years, has caused several refineries to close down. Analysts predict that gas prices will skyrocket throughout the country as a result.
Harvey is just one example of a tragic natural disaster to upheaving lives and businesses in recent years. In 2011 when a massive flood struck Thailand, a major exporter of hard disk drives, it became the world's fourth costliest disaster – and the impact ricocheted throughout the IT industry. It affected over 700 factories, forcing key manufacturers like Western Digital and Toshiba to shutter their operations. It even hindered HP's ability to serve our desktop, workstation and notebook customers. This incident served as a wake up call to global businesses, opening the eyes of many to the importance of diversified supply chains.
Extreme weather events, like Hurricane Harvey and the Thailand flood, magnify the business implications of climate change. To negate the impact of such disasters on businesses (and the ripple effect it has on customers), companies must evolve accordingly. But where to start?
Joining a collaboration like the Science Based Targets Initiative (SBTI) can help companies reduce their carbon footprints by setting goals aligned with climate science, enabling them to mitigate their environmental impact. I'm happy to share that HP is one of the first 60 companies to have its greenhouse gas emission reduction targets approved by SBTI.
Why science-based targets?
When 195 of the world's governments signed the Paris Agreement committing to limit global warming to well below two degrees Celsius, it signaled the accelerating transition to a low-carbon economy.  Businesses need to act quickly to help governments achieve the ambitious goal of the Paris Agreement—or quickly be left behind.
Targets qualify as science-based if they are in line with the level of decarbonization needed to keep global temperatures from rising more than two degrees Celsius compared to pre-industrial levels. That's an academic way of saying we need a focused, effective way to keep the planet from overheating.  
Setting science-based targets further elevates a business in the eyes of its customers, investors and employees—even for companies with long legacies of working to reduce environmental impact through carbon emission reduction targets. It shows that the company is serious about protecting itself from business risks, including those posed by a changing climate. More than 35 of our largest customers have signed onto the Science Based Target Initiative commitment, and that number continues to grow.
While HP has a long legacy of working to reduce our carbon footprint through emissions reduction targets (in fact, HP was the first global IT company to set carbon reduction targets across its entire value chain), the approval of our SBTI targets signifies a significant step in progress.
Value-chain approach
At the World Economic Forum in Davos, Switzerland, earlier this year, HP first announced its science-based goal to reduce the greenhouse gas emissions from our global operations by 25 percent by 2025 compared to 2015.
However, since about over 90 percent of our carbon footprint is Scope 3—indirect emissions that occur up- and downstream in the value chain—we have also set both a GHG emissions reduction goal for our product portfolio (which we set in 2016) and an ambitious and measurable reduction target for the emissions of our suppliers.
In June, with the release of our 2016 HP Sustainability Report, we announced a goal to reduce first-tier production supplier and product transportation-related GHG emissions intensity by 10 percent by 2025. This goal not only reset HP's value-chain approach to carbon reduction following our separation from Hewlett-Packard Company in 2015, it enabled us to meet our commitment to the Science Based Target Initiative and stay in the vanguard of corporate climate action.
It takes a village
There is no cookie-cutter approach for companies looking to decrease their carbon footprints, but it's important to realize that no business can affect meaningful change on its own. That's why about 300 companies have committed to set science-based targets as part of the SBTI, which is the product of a collaboration in and of itself. The CDP, World Resources Institute (WRI), the World Wide Fund for Nature (WWF), and the United Nations Global Compact (UNGC) and one of the We Mean Business Coalition commitments joined forces to create the SBTI with one goal in mind – to help companies transition into the low-carbon economy.
There's also an opportunity for companies to work with their customers and supply chain partners to create change together. For example, Walmart's Project Gigaton aims to cut GHG emissions across its global supply chain by one gigaton by 2030. As one of Walmart's major suppliers, HP has publicly committed to support the initiative. Our ongoing efforts to cut GHG emissions across our operations and supply chain, as well as reduce the energy consumption of our product portfolio, contribute directly to Walmart's goal—as well as to the sustainability goals of many of HP's other customers. 
Get involved in initiatives like the SBTI—or look into others spearheaded by organizations like the ones mentioned above—to reduce your environmental impact and accelerate climate action.