DesignFWD: Color + Design Vision 2022: DESIGNKIND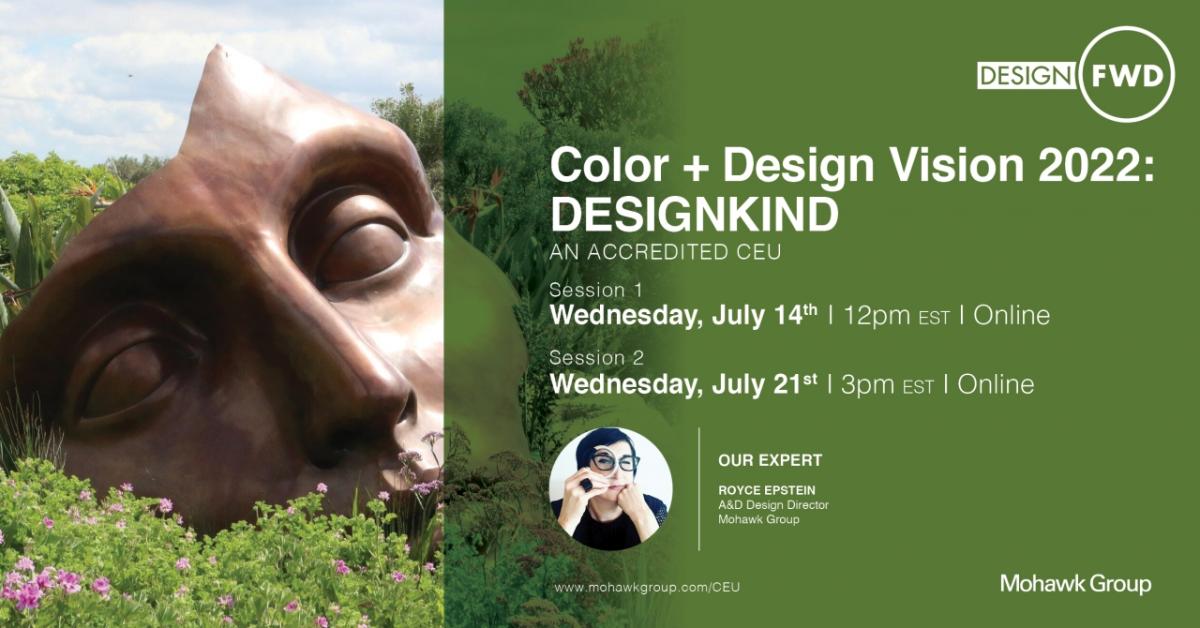 Mohawk Group announces the return of its free series of accredited CEUs, first launched in 2020, in March 2021. Due to a very positive response, Mohawk Group will offer new courses in continuation of its DesignFWD digital learning initiatives. From leading design innovations to well-being in the built environment to technical solutions, the DesignFWD CEU series provides inspiring and impactful information for the contract design community.
Color + Design Vision 2022: DESIGNKIND
July 14, 2021 at 12 p.m. EST
July 21, 2021 at 3 p.m. EST
Presenter: Royce Epstein – A&D Design Director, Mohawk Group
Register for Session 1 | Register for Session 2
Summary: Imagine a new world where we break with the past and begin again. For many, the post-pandemic world is causing major shifts in human behavior and design is following suit. We call this DESIGNKIND, where humanity is in flux, pushed to the limits, experiencing the vulnerability and fragility of life as we know it, and rethinking the value of what's important. This will create a new design language in unchartered territory focused on rebuilding a more resilient and inclusive world where mankind sustains during these extreme times. Our 2022 Color + Design Vision explores these relevant cultural themes and trends affecting design today. We will also share the 2022 color forecast while giving examples of how culture influences color and design direction.