De Beers Employees Ride in to Help Street Children
Two bikers from De Beers Group's Venetia mine have ridden to the aid of homeless young children sleeping on the streets of Musina.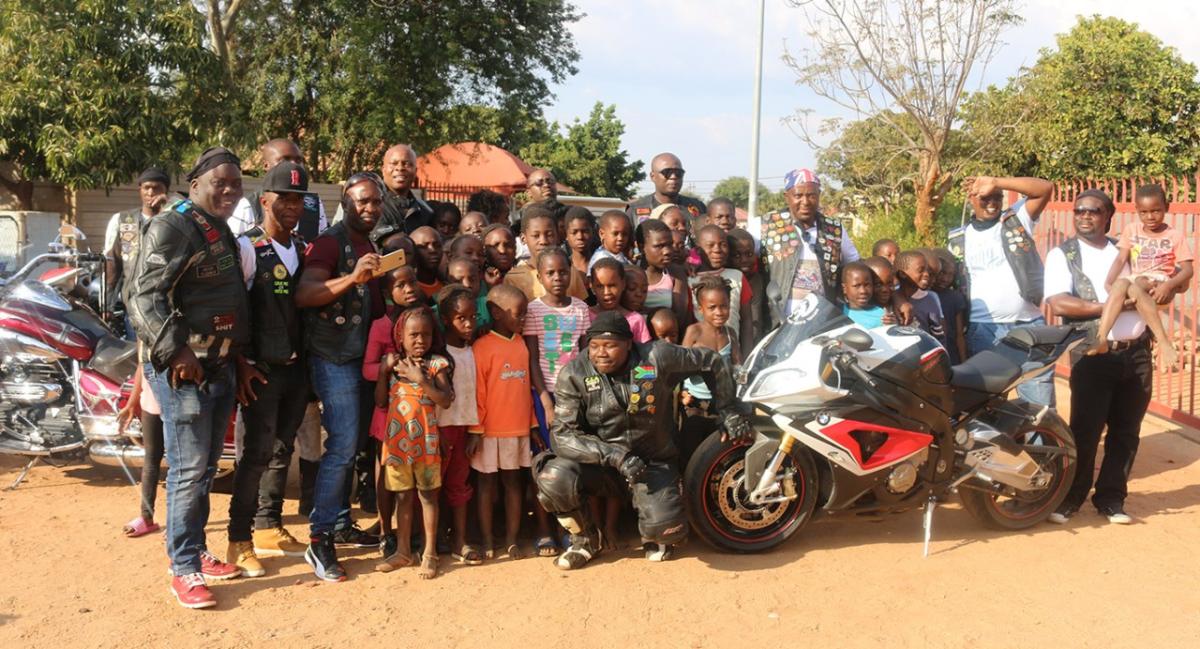 Bikers ride in to help street children
Fortune Kutumela and Louis Mashinye saw the children while the pair were out on their motorbikes and were deeply touched by the conditions they were living in.
Louis said: "I could not sleep at night after visiting some of the places where these young children live. I kept thinking about how a young child was trying to fall asleep without so much as a blanket for comfort. That was when I realised that we had the power to change things for them, if we could just pull together."
So the two diamond ambassadors encouraged members of their biking club to make donations towards blankets for these vulnerable children. They also approached companies to seek support for them.
The result was that bikers from across Limpopo Province joined Louis and Fortune to hand over blankets, clothes, food and sanitary towels to the Musina Resource Centre for Vulnerable and Orphaned Children. They also received donations totalling R20,000 from fellow bikers, as well as from a range of corporate sponsors.
Their actions won high praise from De Beers Consolidated Mines. Corporate Affairs Manager Josephine Pieters said: "We are incredibly proud of our diamond ambassadors Louis and Fortune for identifying a worthy cause and rendering their personal funds and time to touch lives. More importantly, they advocated for their charity and inspired others to support them. This spirit of collaboration and purpose is what employee volunteerism is all about."
About De Beers
De Beers is a member of the Anglo American plc group. Established in 1888, De Beers is the world's leading diamond company with expertise in the exploration, mining and marketing of diamonds. Together with its joint venture partners, De Beers employs more than 20,000 people across the diamond pipeline and is the world's largest diamond producer by value, with mining operations in Botswana, Canada, Namibia and South Africa. As part of the company's operating philosophy, the people of De Beers are committed to 'Building Forever' by making a lasting contribution to the communities in which they live and work, and transforming natural resources into shared national wealth. For further information about De Beers, visit www.debeersgroup.com.
Media Contact 
Press office
Tel +44 (0) 20 7430 3434
pressoffice@debeersgroup.com