De Beers Group Provides a Solution for a School's Crowded Classrooms
Pupils at a primary school in South Africa have three new classrooms thanks to some heavy lifting machinery from De Beers Group's Venetia mine.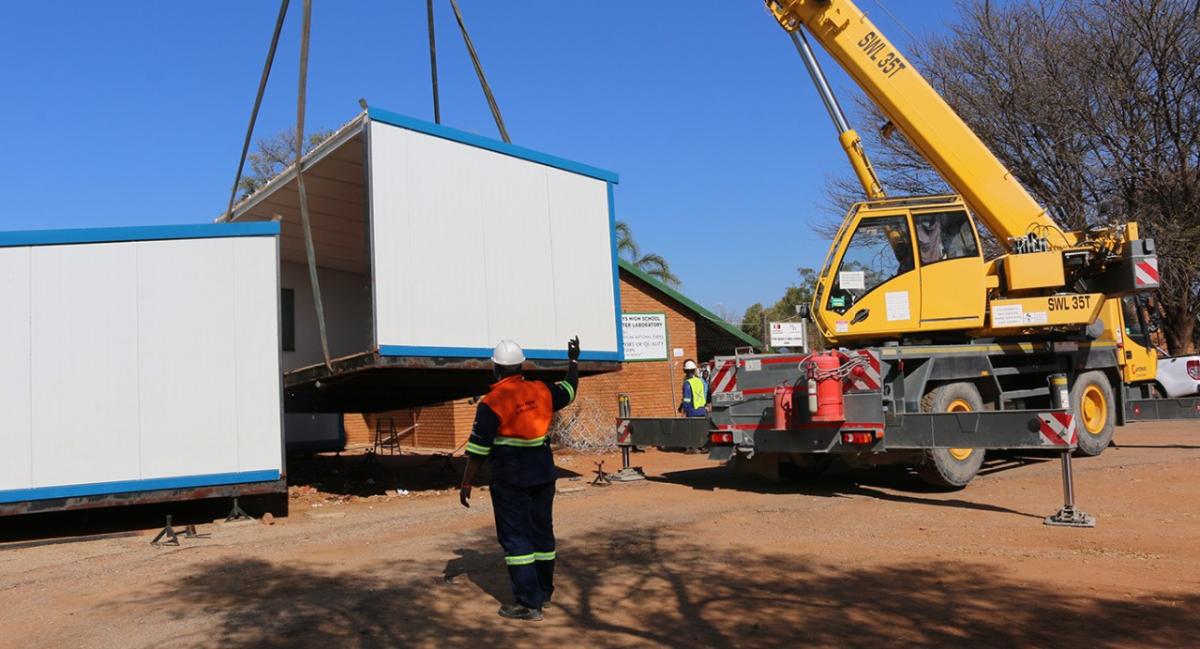 De Beers Group provides a solution for a school's crowded classrooms
The mine sent in a lowbed truck and crane and partnered with local contractors to transport unused mobile classrooms from Alldays High School to the nearby Alldays Primary School in Limpopo Province, saving the school R150,000, which is what it would otherwise have cost to move them.
The move took three weeks – because it had to be fitted in between operations at Venetia mine.
School Principal Moyahabo Sebata praised De Beers Group for its assistance, saying: "It is a relief for us as teachers and learners. Our classrooms were congested and we are now able to move around and are better able to control the learners."
Before these new classrooms arrived, 105 grade 5 (aged 12-13) students at Alldays Primary School shared a single class, and others in the school shared similarly crowded classrooms.  Now class sizes at the school, which has about 1,000 pupils, have been reduced to just over 50 children per class.
Corporate Affairs Manager Josephine Pieters at De Beers Group said: "We and our contracting partners welcomed the opportunity to come on board as a partner to improve the learning environment for these learners and give them a better chance at achieving academic success."
About De Beers Group
De Beers Group is a member of the Anglo American plc group. Established in 1888, De Beers Group is the world's leading diamond company with expertise in the exploration, mining and marketing of diamonds. Together with its joint venture partners, De Beers Group employs more than 20,000 people across the diamond pipeline and is the world's largest diamond producer by value, with mining operations in Botswana, Canada, Namibia and South Africa. As part of the company's operating philosophy, the people of De Beers Group are committed to 'Building Forever' by making a lasting contribution to the communities in which they live and work, and transforming natural resources into shared national wealth. For further information about De Beers Group, visit www.debeersgroup.com.
Media Contact 
Press office
Tel +44 (0) 20 7430 3434
pressoffice@debeersgroup.com