Young Jewellery Designers Reach De Beers Group Shining Light Awards Final
Nine young designers have been named as finalists in the latest De Beers Group Shining Light Awards, a prestigious diamond jewellery design competition that showcases budding southern African talent.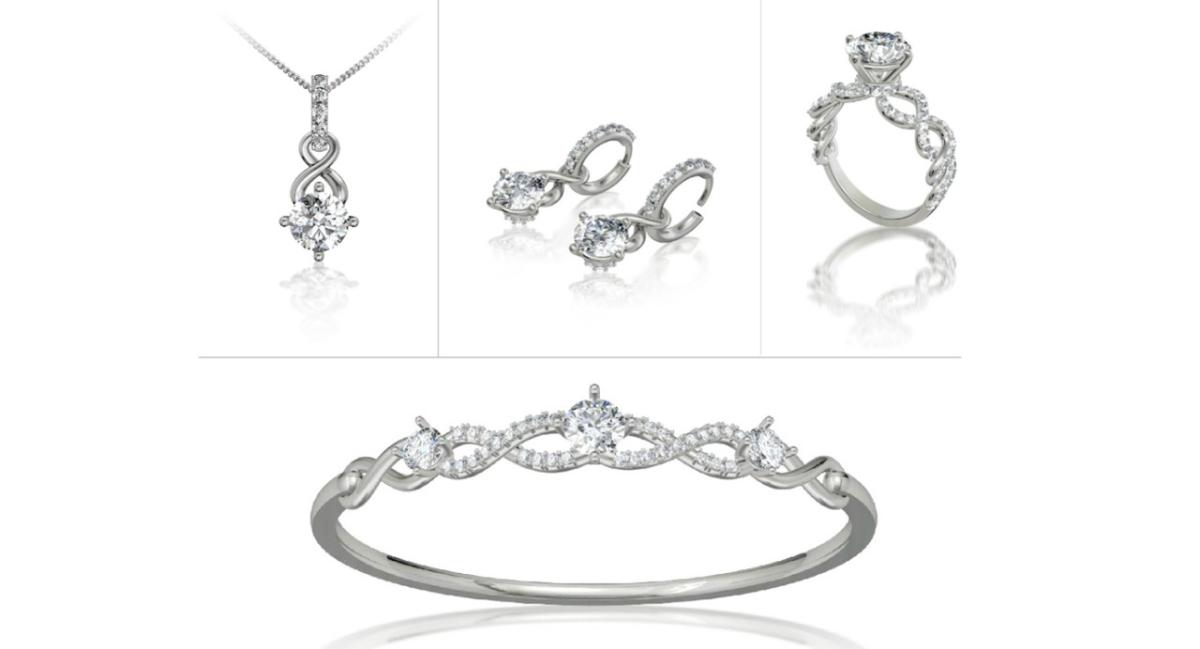 Young jewellery designers reach De Beers Group Shining Light Awards final
The finalists, three from each of the company's southern Africa producer countries of Botswana, Namibia and South Africa, were selected from more than 130 entries.
Their task was to create a jewellery collection reflecting this year's design brief theme of 'protecting nature's beauty', inspired by Forevermark's brand values, and recognising the commitment of De Beers Group and Forevermark to conservation and sustainability.
Winners, one from each country, will be announced on 30 November 2017 at a red-carpet event in the Namibian capital of Windhoek, where the 2016/17 awards were launched last year.
The overall winner will receive a one-year apprenticeship with Forevermark, the diamond brand of De Beers Group, at the Forevermark Design and Innovation Centre in Milan, Italy. The runner-up will be offered a three-month internship there. Third prize will be participation in a jewellery design skills development programme at a regional institution.
The nine finalists are: Gaone Otsile, Tshepo Dithebele and Mbako Baraedi (from Botswana); Richardlee Shoombee, Frans Uunona and Taleni Udeiko (from Namibia); and Omphile Sibanda, Gabrielle Lourens and Andile Mbeje (from South Africa).
Part of the De Beers Young Jewellery Designers Skills Development Initiative, the awards are designed to support De Beers Group's beneficiation efforts.
Pat Dambe, Vice-President, Corporate Affairs and Government Relations, De Beers Global Sightholder Sales, said: "The Shining Light Awards are a true symbol of De Beers Group's commitment to the communities we operate in, and are an important contribution towards creating accessible opportunities within the diamond sector while also nurturing talent.
"We have been blown away by the level of talent across our producer countries and the beautiful and creative designs that were developed by the nine finalists."
The awards have been going for 20 years in South Africa and began eight years ago in Botswana and Namibia. Over the past few years, they have moved from designing and producing elaborate artistic pieces to more commercially viable jewellery, ensuring that the winning pieces are ready for market.
This year's theme, a reminder of the need to take care of the world's finite natural resources, aligns with De Beers Group's commitment to building a sustainable environment and promoting nature conservation.
The awards are regarded as a gateway for young designers to access the global diamond jewellery design market, and they target a niche segment of design students. Roadshows and workshops were conducted last year for students enrolled at nine universities and technical colleges in Botswana, South Africa and Namibia.
Costantino Papadimitriou, Senior Vice President, Brand Strategy and Innovation, Forevermark, said: "The Shining Light Awards are a fantastic platform for the next generation of designers to realise their creative potential, while also providing valuable links with the industry.
"For this year's competition, Forevermark was honoured to set the design brief, which has been inspired by our brand's values and promise of protecting nature's beauty. It has been fascinating to see the different responses to this brief and the innovative jewellery collections featuring one of Forevermark's beautiful, rare and responsibly sourced diamonds at the heart."
About De Beers Group
De Beers Group is a member of the Anglo American plc group. Established in 1888, De Beers Group is the world's leading diamond company with expertise in the exploration, mining and marketing of diamonds. Together with its joint venture partners, De Beers Group employs more than 20,000 people across the diamond pipeline and is the world's largest diamond producer by value, with mining operations in Botswana, Canada, Namibia and South Africa. As part of the company's operating philosophy, the people of De Beers Group are committed to 'Building Forever' by making a lasting contribution to the communities in which they live and work, and transforming natural resources into shared national wealth. For further information about De Beers Group, visit www.debeersgroup.com.
Media Contact 
Press office
Tel +44 (0) 20 7430 3434
pressoffice@debeersgroup.com