COVID-19 TRACKER: INSIGHTS FOR A TIME OF CRISIS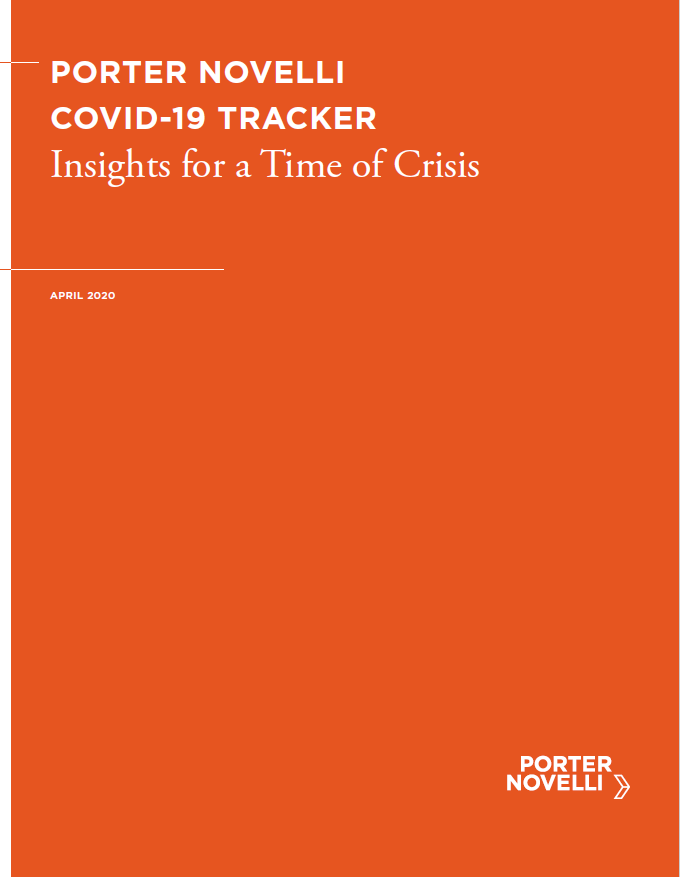 Now more than ever before is the moment companies must Live their Purpose. This is about action. How will your organization respond and how will it prioritize stakeholders? In what way will it support employees? What products, services and resources can be redeployed in service of individuals and communities? How will it contribute to society in an authentic and powerful way?
To uncover American expectations of companies and when, if and how they should act, we deployed the Porter Novelli COVID-19 Tracker. We hope the data and insights forthcoming will be of value to you and your teams as we collectively navigate the current crisis and work toward a new norm.
Content from this campaign