The Business Imperative of Enabling Peace and Prosperity
A case study on Energía para la Paz, a shared value initiative of Grupo Energía Bogotá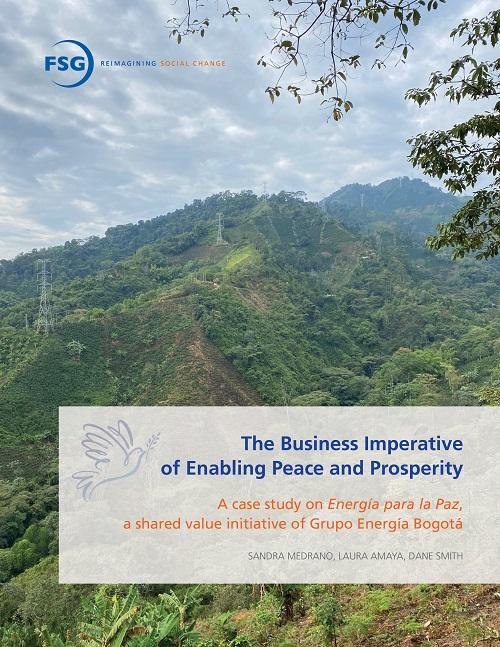 The Business Imperative of Enabling Peace and Prosperity
The Business Imperative of Enabling Peace and Prosperity
After Colombia's historic 2016 peace agreement with the FARC guerrilla group, people in rural areas heavily affected by the conflict began dreaming about a different future. However, decades of violence had left hundreds of landmines, thousands of deaths, and millions of people displaced, in addition to high levels of poverty and a weakened social fabric.
To tackle some of the challenges from decades of conflict, Grupo Energía Bogotá (GEB)—a leading energy and natural gas multinational company—launched Energía para la Paz. This shared value initiative revolves around landmine clearance and trust-building to increase the safety and prosperity of communities in post-conflict areas. Developing Energía para la Paz required a mindset shift to how GEB embedded social impact at the heart of its business's success.
This case study is also available in Spanish. Este estudio de caso también está disponible en español.
Learn more and download the case studies >
About FSG
FSG is a mission-driven consulting firm supporting leaders in creating large-scale, lasting social change. Through customized consulting services, innovative thought leadership, and support for learning communities, we help foundations, businesses, nonprofits, and governments around the world accelerate progress by reimagining social change. Learn more at www.fsg.org.