Key Insights From Reuters Responsible Business USA 2023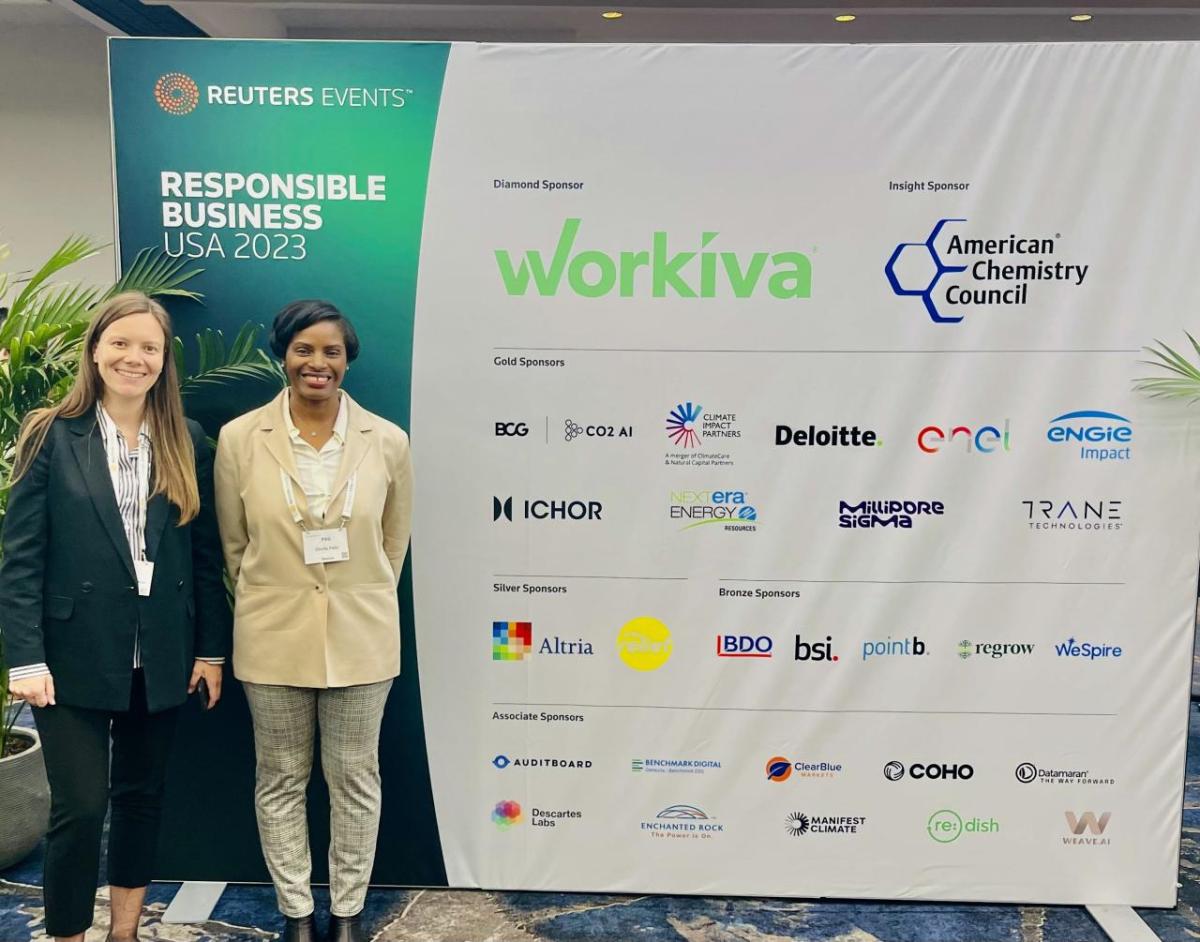 FSG director Lolita Castrique-Meier and managing director Chirlie Felix at the Reuters Responsible Business USA 2023 event in New York.
Key Insights from Reuters Responsible Business USA 2023
Especially with the possible adoption of new SEC regulations and what we are learning from the EU Sustainable Finance Disclosure Regulations, there has never been a more dynamic time for sustainability and social impact leaders within corporations.
FSG's Chirlie Felix and Lolita Castrique-Meier recently attended the Reuters Responsible Business USA event in New York, where they joined sustainability practitioners from leading companies.
Some takeaways from their reflections from the conference: 
Treat ESG as a business and social impact opportunity, and not just a risk to be managed
Help usher in a just transition for all by focusing on people who are most impacted, beyond technical solutions
Engage with the "S" as robustly as you commit to the "E"
Integrate sustainability firm-wide through thoughtful operationalization
About FSG 
FSG is a global, nonprofit consulting firm that partners with foundations and corporations to create equitable systems change. Through customized consulting services, innovative thought leadership, and learning communities, we're working to create a world where everyone can live up to their full potential.
Learn more at www.fsg.org.