The Arbor Day Foundation's Miami Community Tree Recovery Campaign Partners with Verizon, FedEx, Million Trees Miami and Miami-Dade County to Distribute Free Trees to Local Miami Residents Affected by Hurricane Irma
Arbor Day Foundation Program Helps Rebuild and Beautify Communities One Tree at a Time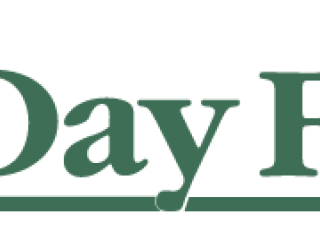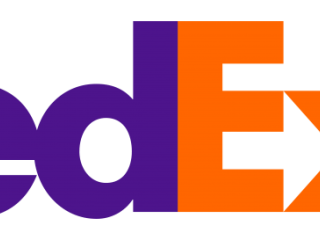 MIAMI, October 4, 2018 /3BL Media/ – The Arbor Day Foundation's Miami Tree Recovery Campaign – a partnership between the Arbor Day Foundation and Verizon, FedEx, Million Trees Miami and Miami-Dade County will distribute 1,000 new trees this year to homeowners in Miami, Florida, on Saturday, October 6, 2018, from 9:00 a.m. until noon at Tropical Estates Park, 10201 SW 48 Street, Miami, FL 33165. These new trees will be free of charge, and help to replace trees damaged and destroyed by Hurricane Irma. 
"The people of Florida have suffered great personal and physical loss," said Dan Lambe, Arbor Day Foundation president. "By replanting, we strive to bring healing and hope to the people and the communities in which they live as well as help return the beauty and the value trees bring back to their properties."
Arbor Day Foundation's Community Tree Recovery, a national program underwritten by FedEx and Foundation members, aims to replace trees in communities affected by natural disasters throughout the United States. The program has held more than 775 events, distributing more than 5 million trees since its inception in 2012. 
"Following the devastating tree canopy loss we experienced due to Hurricane Irma, we need every Miami-Dade County resident to do their part to help our tree canopy recover," said Neat Streets Miami Chairman and Miami-Dade County District 9 Commissioner Dennis C. Moss. "By greening up Miami-Dade County, we are not only creating attractive gateways, but also improving the quality of life for our residents and visitors." 
"The devastating impacts of Hurricane Irma are still being felt by many communities in Florida. Verizon is proud to be a part of the recovery effort by helping communities replant and recover trees that were damaged or lost during the storm," says Jim Gowen, Chief Sustainability Officer for Verizon. "We are committed to helping repair Florida's damaged tree canopy."  
About Verizon:
Verizon Communications Inc. (NYSE, Nasdaq: VZ), headquartered in New York City, generated $126 billion in 2017 revenues. The company operates America's most reliable wireless network and the nation's premier all-fiber network and delivers integrated solutions to businesses worldwide. Its Oath subsidiary reaches people around the world with a dynamic house of media and technology brands.  
About the Arbor Day Foundation:  Founded in 1972, the Arbor Day Foundation has grown to become the largest nonprofit membership organization dedicated to planting trees, with more than one million members, supporters, and valued partners. Their vision is to help others understand and use trees as a solution to many of the global issues we face today, including air quality, water quality, climate change, deforestation, poverty and hunger. As one of the world's largest operating conservation foundations, the Arbor Day Foundation educates and engages stakeholders and communities across the globe to involve themselves in its mission of planting, nurturing and celebrating trees. More information is available at arborday.org. 
About Million Trees Miami and Neat Streets Miami
Launched by Neat Streets Miami, the Million Trees Miami campaign is a community-wide effort to plant one million trees in order to achieve a 30 percent tree canopy cover for Miami-Dade County. Housed in the Miami-Dade County Parks, Recreation and Open Spaces Department, Neat Streets Miami is a multi-jurisdictional County board dedicated to the maintenance and beautification of transportation corridors, gateways and connections.
About Miami-Dade Parks
Miami-Dade Parks is the third largest county park system in the United States, consisting of 270 parks and 13,573 acres of land. It is one of the most unique park and recreation systems in the world. The non-profit Parks Foundation of Miami-Dade supports Miami-Dade Parks' efforts to further develop Miami-Dade County's world-class parks system for residents and visitors.
###