The 8 Essential Skills of Employee Volunteer Leaders
The 8 Essential Skills of Employee Volunteer Leaders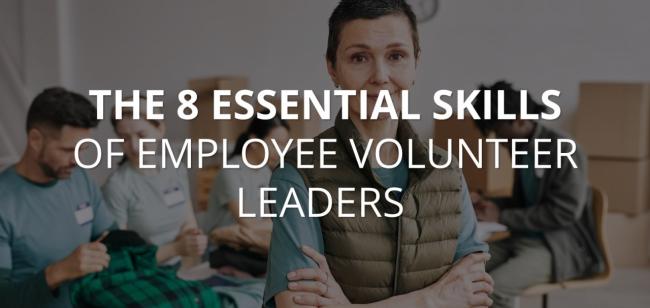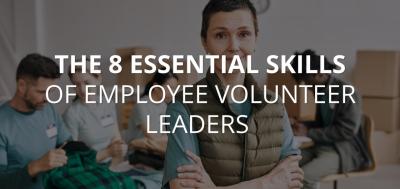 Tuesday, July 6, 2021 - 7:55am
Sustainably innovative corporate community engagement programs offer training modules, toolkits, and scheduled support to well-structured networks of employee volunteers. Did you know there are eight key practices that make Employee Volunteer Leaders successful? Check them out here and let us know if you have questions!
The most effective corporate community engagement programs distribute responsibilities related to measurement and reporting out to the volunteer leaders in various regions – we call these Regional Volunteer Champions. Together with their Volunteer Champions, they set goals that contribute to the overarching objectives of the program. From there, they are empowered to partner with their volunteers to achieve those goals and record their volunteer hours in the workplace giving platform. Shared goals act like a rallying cry to galvanize groups of volunteers toward a shared mission, ultimately contributing to a sense of belonging at work.
Does it all seem like too much? Volunteer leaders who are expected to deliver meaningful and impactful programming need structured guidance and support. With it, they are motivated and empowered. Without it, they are unclear and feel undervalued. Don't be afraid to elevate the status of your volunteer program by teaching volunteers real skills that lead to real results!