100,000 More in the Next 3 Years: HP's Commitment to Supporting Entrepreneurs Across Africa
100,000 More in the Next 3 Years: HP's Commitment to Supporting Entrepreneurs Across Africa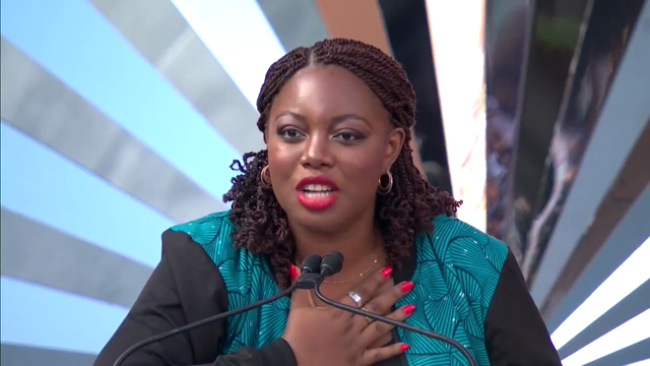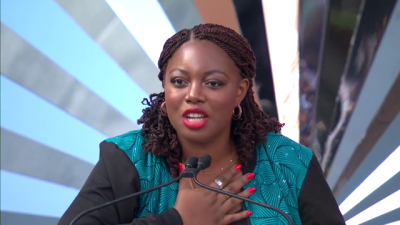 Wednesday, January 30, 2019 - 10:00am
Yesterday I was privileged to address the crowd gathered at the 2018 Global Citizen Festival: Mandela 100 in Johannesburg and announce our commitment to educate 100,000 more entrepreneurs across Africa.
It was fitting that this year's festival also marked what would have been Nelson Mandela's 100th birthday. As a man famed for his commitment to equality and community, his legacy is reflected in the work both Global Citizen and HP are doing in South Africa and across the continent to tackle inequality and build communities.
At last year's Festival in Hamburg, Germany, HP pledged over $20 million to enable better learning outcomes for 100 million people by 2025. With partners like the United Nations Industrial Development Organisation (UNIDO), we have established technology-enabled innovation centres so entrepreneurs can learn the skills needed to succeed in today's digital economy, find employment, and create better lives for themselves and their families.
Already, 100,000 people have benefitted, including in my own country Nigeria. So I was filled with pride at being able to extend our commitment to empower 100,000 more learners across our continent in the next three years.
Our work begins on the ground in Johannesburg, with the South Africa's first @HPLIFE Centre, offering free business, IT and digital skills courses to help entrepreneurs unlock their potential – as tried and tested by 744,000 people already!
I have seen first-hand the benefit new technologies and education can have in underserved communities – particularly when, like Nigeria and South Africa, they are undergoing such rapid digitalization. Techhubs are emerging across Africa, from Egypt to Kenya to Nigeria, and anticipation is rising. In Nigeria, HP LIFE www.life-global.org has trained more than 2,000 people even before its official launch, and our ongoing work with small businesses and entrepreneurs in Lagos's Computer Village has been a great success.
So it is with pride and excitement that we are taking this next step at HP, to benefit everyone, everywhere, through technology.