WSP
Corporate Social Responsibility (CSR), Sustainability and Cause News & Media
WSP
Campaigns
WSP supports clients with proven tools and knowledgeable staff that assist with policy and planning decisions for building resiliency. With a goal of creating solutions that work for — and include — everyone, we work with leaders in the public and private sectors to understand existing...

As environmental professionals within a multidisciplinary global infrastructure company, we understand the connectivity in and among natural and manmade ecosystems. Our relationships with clients and communities, and the collaborations within our own organization, are all connected in much the same...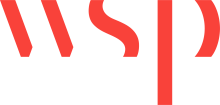 We develop creative, comprehensive and sustainable engineering solutions for a future where society can thrive. Equipped with an intimate understanding of local intricacies, world-class talent and proactive leadership, we plan, design, manage and engineer long lasting and impactful solutions to uniquely complex problems.