WSP USA Provides Emergency Power Generators for New Mexico Wildfires Battle
WSP provided USACE with critical infrastructure support that maintained temporary emergency power for water and wastewater service in wildfire-impacted areas.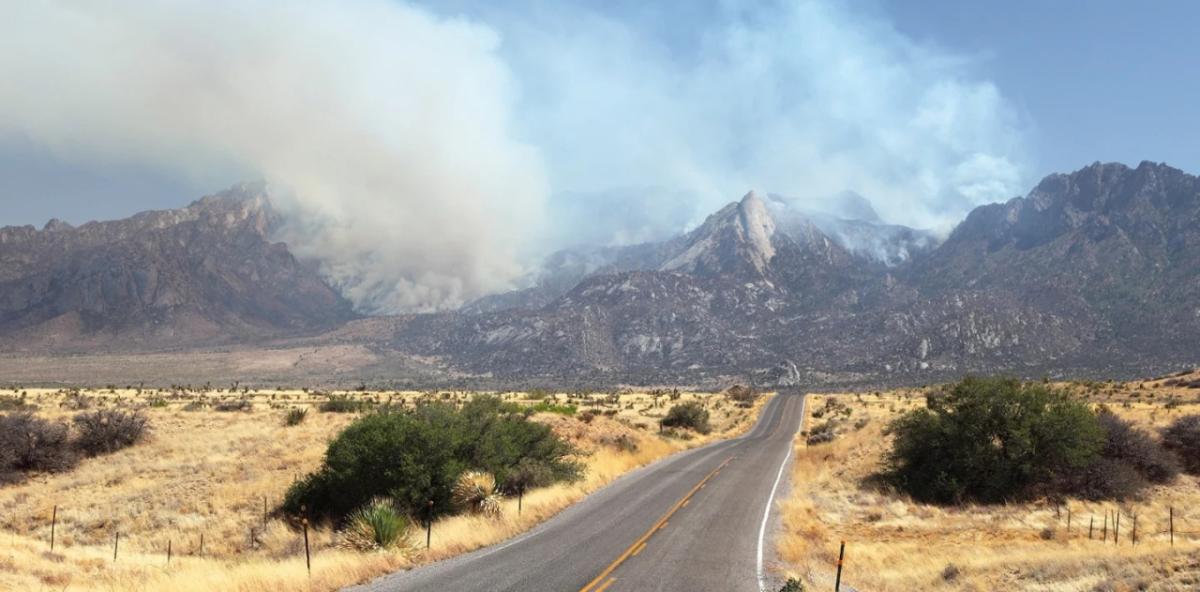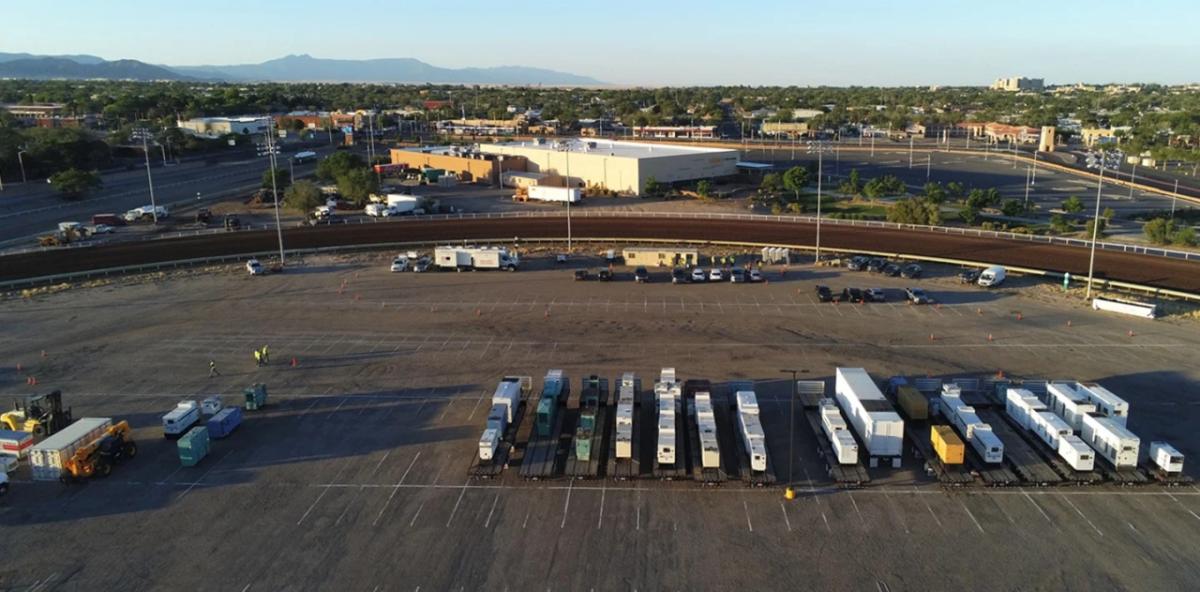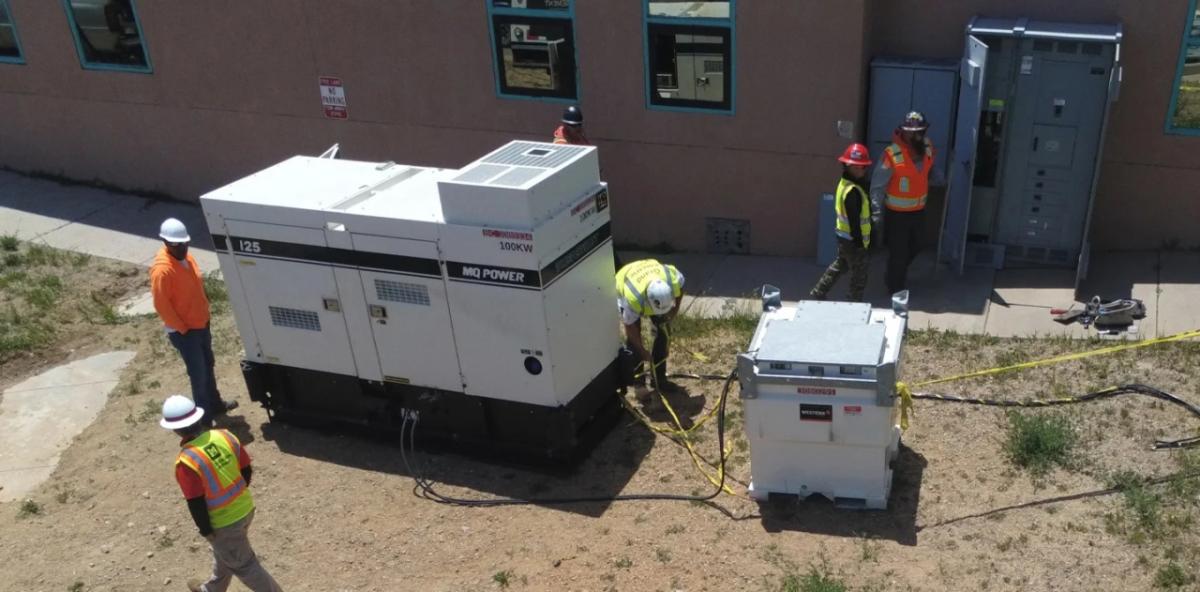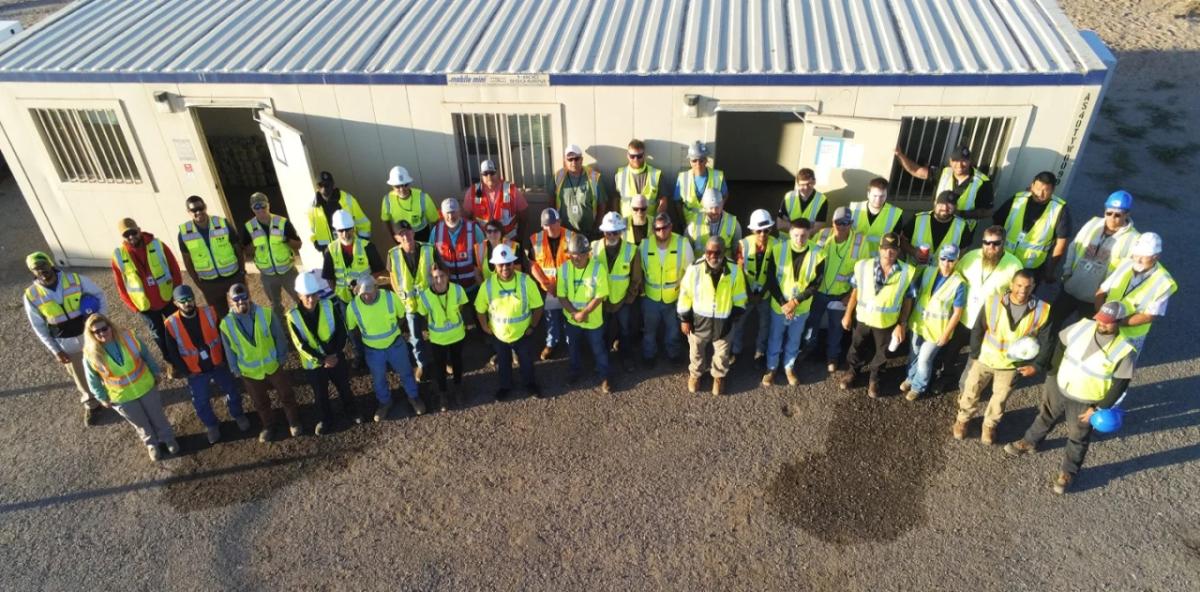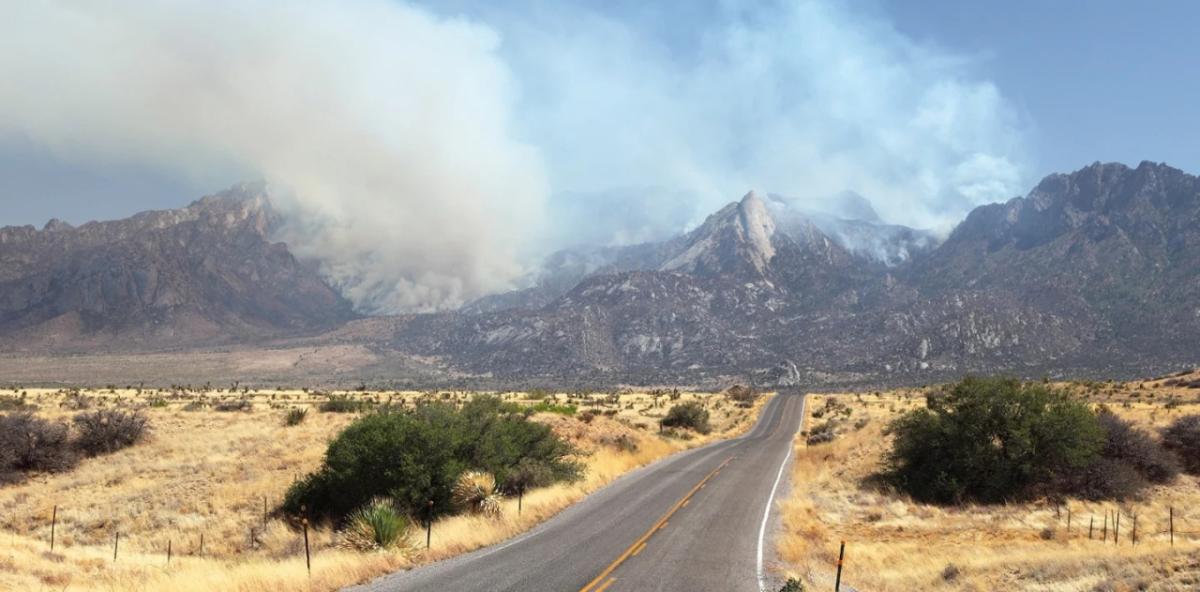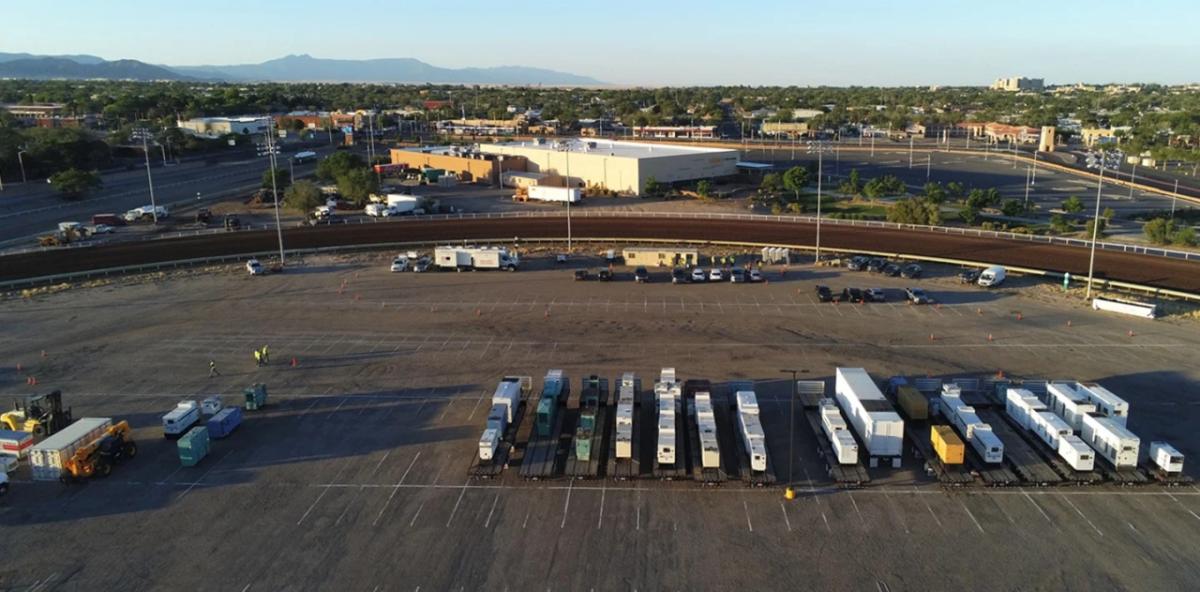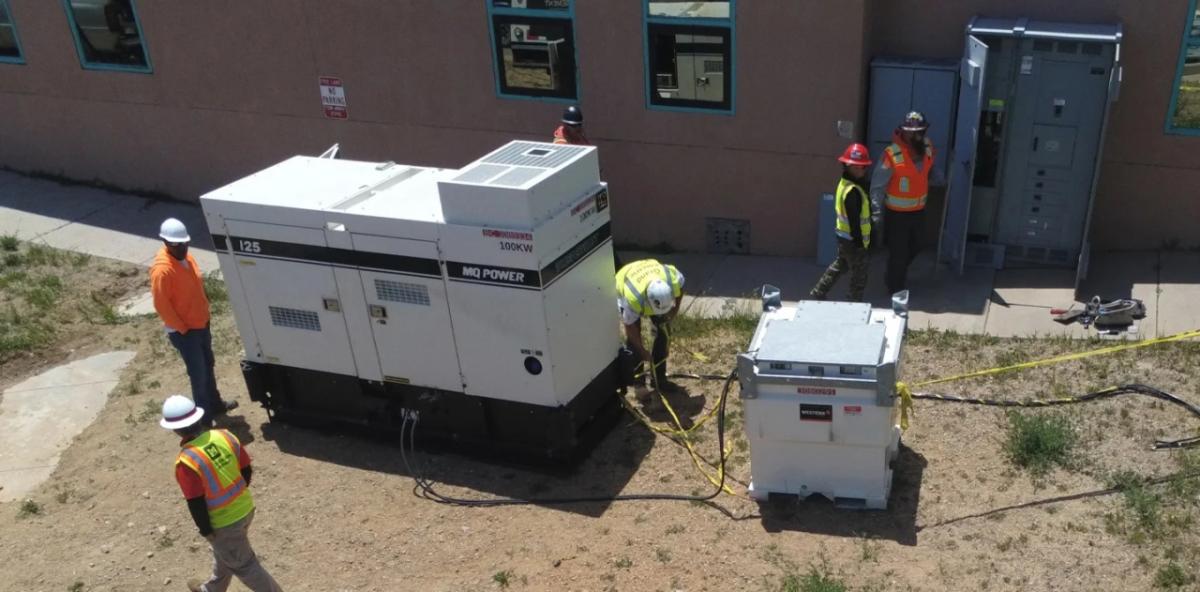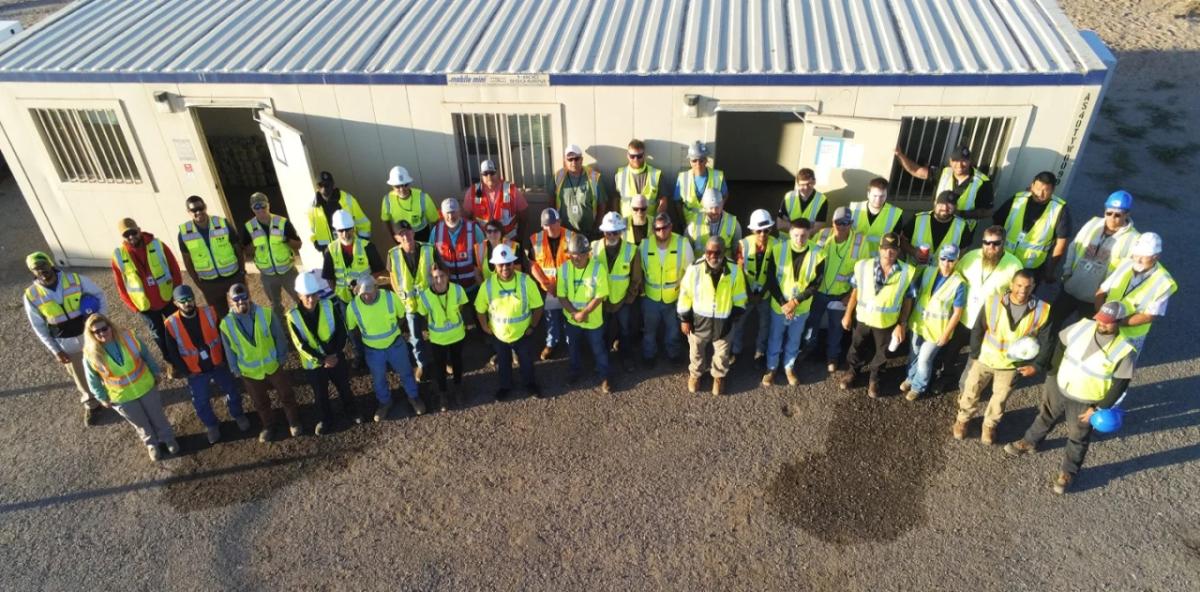 As New Mexico emergency personnel battled multiple wildfires across northern sections of the state this spring, WSP USA mobilized to provide temporary emergency power generation in areas where critical infrastructure faced the risk of extended disruption.
On May 6, the United States Army Corps of Engineers (USACE) alerted WSP that it would need the firm's portable power generation services at the impacted area and to be mission ready to respond wherever power outages were putting electricity, water and wastewater service in jeopardy.
WSP maintains a master contract with USACE, using FEMA-provide assets, that covers the entire U.S. and its territories. The selected team is required to mobilize within 24 hours after being notified to provide temporary emergency power at critical infrastructure impacted by a disaster.
"In the areas experiencing power outages, pumping stations were out of order and needed service restored as quickly as possible," said Hobart Price, who served as WSP incident commander for field operations. "Our focus was primarily bringing those facilities back online and maintaining their operations until service was fully restored."
Access to Water
As the advanced initiative contractor, WSP was responsible to haul, install, prepare, fuel and maintain the generators until USACE issued a demobilization order.
"We would visit the generators daily for preventative maintenance and to perform other necessary tasks to ensure they remained operational," Price said. "Firefighters often relied on the water systems, so we needed to make sure there was access to water to fight those fires."
While residents had been evacuated from the areas in the path of the wildfires, the portable power generation ensured that when it was declared safe to return home, most found things to be close to normal operations.
"We were able to limit the impact," Price said. "When these folks returned, they had water and sewer service right away, which as you can imagine was a huge relief for them."
When WSP's assigned tasks came to completion on May 26, a total of 11 generators were installed and uninstalled throughout the fire-impacted region. Thirteen WSP personnel ensured that every USACE request was executed successfully.
On the Right Track
Though WSP was prepared to handle the tasks in front of them, Price said they still had to overcome a few challenges in order to transport and install the generators safely and successfully.
"Our staging area was in Albuquerque, which for safety reasons was located a considerable distance from the active wildfires," he said. "In fact, we were based in the middle of Albuquerque Downs, an active horse racing track, so we had to coordinate with the track manager to ensure our operations could proceed with minimal impact to his business operations."
Though a horse racing track and casino was certainly an unusual location for a staging area, Price said that its selection was understandable in that it was adjacent to FEMA's own staging base. No horse races were scheduled during their time occupying the track, and horses were able to use the track for exercise purposes with minimal disruption to their routine.
One of the biggest hurdles his team faced was the need to haul the often very large equipment while navigating narrow, winding roads that provided the only means of ingress and egress to many of the afflicted regions.
"When we sent teams to scout out those areas, we discovered that we would not be able to haul the large equipment using the lowboy semi-trailers that we normally use," Price said. "In this situation, we downsized to tandem rollback tow trucks, which are smaller in size, but ultimately have the same capabilities as the lowboys to carry the generators."
Using the tandem rollback trucks proved to be a successful alternative and for all of the generators to reach their designated locations on time.
Incident-free Response
Throughout the mission, WSP maintained consistent communication with USACE and FEMA officials to ensure they were providing the necessary support to the wildfire control efforts. At times that meant going above and beyond the contract requirements to meet the mission's objectives.
"We were expected to provide up to two installs a day, and up to 10 over 10 days," Price said. "However, on more than one occasion we had days where we exceeded two installations and two deinstallations per day. But our ground team did what needed to be done on the field, and I couldn't be happier with the outcome."
He added that similar kudos came to the WSP from the client throughout the mission, particularly when it came to their three positive Performance Assessment Reports provided by USACE while they were still on the ground.
"Usually, these reports are conducted to identify what a contractor has done incorrectly – missing a metric or a KPI (key performance indicator)," Price said. "On all three occasions, we were told that WSP had exceeded what they expected from us."
To ensure that quality and safety were continually at the forefront of all projects, WSP held morning and closing briefings to let everyone know about the status of the fieldwork and identify any concerns. These sessions were held while operations were conducted daily in a high-risk community COVID environment. No positive COVID cases occurred or were reported.
"We were in constant contact with the client and employees were never put in undue dangers," he said. "During a mission that lasted nearly three weeks, there were no incidents or near misses reported. For a 20-day mission installing generators in a wildfire-ravaged region; a first-of-its-kind temporary emergency power mission, that is a very nice accomplishment."
Team Success
Even though the fuel teams handle up to hundreds of gallons of diesel fuel at a time for one generator, there were no environmental impacts resulting from the generator installations. "Often, on projects like this there are going to be fuel releases, but nothing like that occurred on this mission," Price said.
He attributed much of his team's success on "our ability to communicate with everyone involved in the mission and our diligent effort to problem solve and to think outside the box. We were able to achieve more with less."
Since 2015, when WSP and USACE entered into an agreement for on-call emergency management services, WSP has responded to more than 38 disaster requests, including areas hit by hurricanes, earthquakes, tornadoes, wildfires and to provide standby power for the Presidential Inauguration Ceremony in January 2021.
Most recently, in response to a series of catastrophic tornadoes that struck the Midwest in December, WSP provided emergency power generation service for the USACE's recovery facility in Dawson Springs, Kentucky.
[To subscribe to Insights, contact the editorial staff at insights@wsp.com.]