General Motors
Corporate Social Responsibility (CSR), Sustainability and Cause News & Media
General Motors
Campaigns
Our inaugural annual Sustainability Report is a discussion of our global economic, social and environmental responsibilities, and industry challenges and opportunities.The report also includes a conversation with GM Vice President of Sustainability and Global Regulatory Affairs Mike...
Pages
General Motors ON SOCIAL MEDIA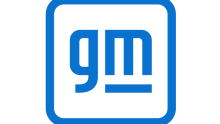 General Motors is a company committed to delivering safer, better and more sustainable ways for people to get around. General Motors, its subsidiaries and its joint venture entities sell vehicles under the Chevrolet, Buick, GMC, Holden, Baojun and Wuling brands. More information on the company and its subsidiaries, including OnStar, a global leader in vehicle safety and security services, and Maven, its personal mobility brand, can be found at http://www.gm.com.