VIDEO | Tour Mohawk Group's Showroom at NeoCon 2019 with Interior Design
VIDEO | Tour Mohawk Group's Showroom at NeoCon 2019 with Interior Design
Editor in chief Cindy Allen explores the showroom and science + design behind Relaxing Floors with Mohawk Group at NeoCon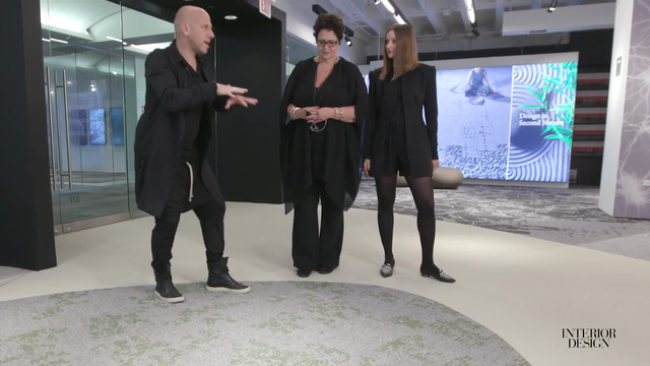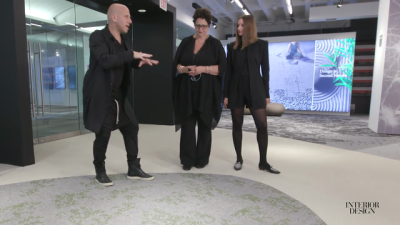 tweet me:
WATCH: Tour @MohawkGroup's #NeoCon showroom with @InteriorDesign's Cindy Allen, 13&9 and Fractals Research to discover Relaxing Floors — a new #carpet collection based on stress-reducing #fractaldesign patterns http://bit.ly/2YORvze
Thursday, August 15, 2019 - 3:55pm
Live from Mohawk Group's NeoCon 2019 showroom, company execs share insights into a new collection, called Relaxing Floors, which is designed to help reduce stress by mimicking patterns in nature – a concept known as fractal fluency.
Click here to explore Mohawk Group's new Relaxing Floors collection.
About Mohawk Group
As the world's leading producer and distributor of quality commercial flooring, Mohawk Group believes that better floor coverings emerge from better design, innovation, sustainability, project solutions and operational excellence. Mohawk Group addresses the unique challenges and opportunities in contract interiors with a comprehensive carpet and hard surface portfolio of all types and price points. As the commercial division of Mohawk Industries, the company has a heritage of craftsmanship that spans more than 130 years. To learn more about our full line of flooring products, please visit MohawkGroup.com.
More From Mohawk Industries
Monday, November 23, 2020 - 12:45pm
Friday, November 20, 2020 - 11:05am
Wednesday, November 18, 2020 - 4:10pm