VIDEO | George Bandy, VP Sustainability Mohawk Group, on Marketing Strategy
VIDEO | George Bandy, VP Sustainability Mohawk Group, on Marketing Strategy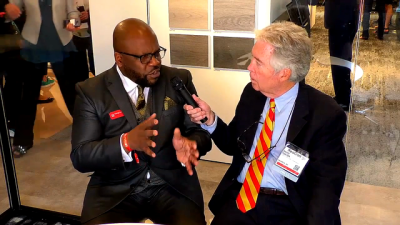 tweet me:
WATCH the @floortrendsmag interview with George Bandy, vp of #sustainability @MohawkGroup, on #marketingstrategy http://bit.ly/2u2Jq7z @Ecomafia12
Tuesday, July 10, 2018 - 8:15am
George Bandy, vice president of sustainability and commercial marketing for Mohawk Group, from Neocon 2018, discusses the company's Merchandise Mart showroom, displaying the breadth of the company's offerings and the connectivity among designs, biophilic design, market branding, and sustainability. Bandy also talks about changes taking place within the A&D community with the advent of millennials and the challenges they present. Also discussed is the company's involvement in each flooring category and it's marketing approach to provide all products for a given project. He talks about the company's approach to the market's various segments and dealing with the industry's installation situation.
Click here to see the interview on Floor Trends Magazine. 
Learn more about Mohawk's Living Product introductions from NeoCon by visiting NeoCon.MohawkGroup.com. 
More From Mohawk Industries
Monday, November 23, 2020 - 12:45pm
Friday, November 20, 2020 - 11:05am
Wednesday, November 18, 2020 - 4:10pm