ON Semiconductor Shows Support for Longtime Partner, United Way of Southeastern Idaho's Grand Opening
ON Semiconductor Shows Support for Longtime Partner, United Way of Southeastern Idaho's Grand Opening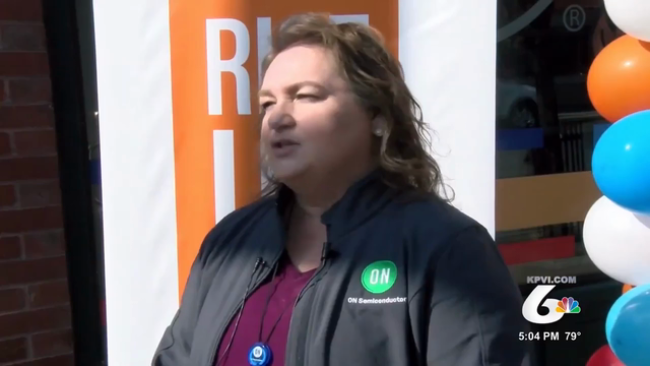 Wednesday, October 21, 2020 - 6:55pm
The United Way of Southeastern Idaho held a ribbon cutting and grand opening ceremony at their new office at 101 N. Main St. on Thursday, October 1. While United Way had moved to the location prior to the pandemic, they used this as an opportunity to announce their 2020 campaign: RiseUP for Southeastern Idaho.
"We just want more people to know about our mission - invite more people to give, volunteer or advocate; to be a part of our mission and really help change our community for the better - we need it more than ever right now," said United Way of Southeastern Idaho CEO, Kevin Bailey.
The United Way is focusing on four key areas to improve Southeastern Idaho: 
This mission is one that truly resonates with the core values of their partners at ON Semiconductor who's Pocatello site has been a long-time supporter of United Way of Southeastern Idaho. Tammy Olney, ON Semiconductor Business Analyst in Pocatello and Grant Advisor for the ON Semiconductor Foundation stated:
"ON Semiconductor and our Pocatello employees have been long time supporters of the United Way for decades… I think they really dovetail well together and that's why we continue to support them year after year." 
Kevin Bailey is encouraging people to give, advocate and volunteer whenever possible. All of the proceeds from this campaign go to the United Way of Southeastern Idaho programs and initiatives and will stay in a seven county region.
If you would like to help the United Way of Southeastern Idaho, check out their Web site, https://www.unitedwaysei.org/.
Learn more about how the ON Semiconductor Foundation is making a positive impact in the communities where we do business.