Hispanic Heritage Month Employee Spotlight: Vice President of Global Assembly and Test Operations, Jose Hernandez Lopez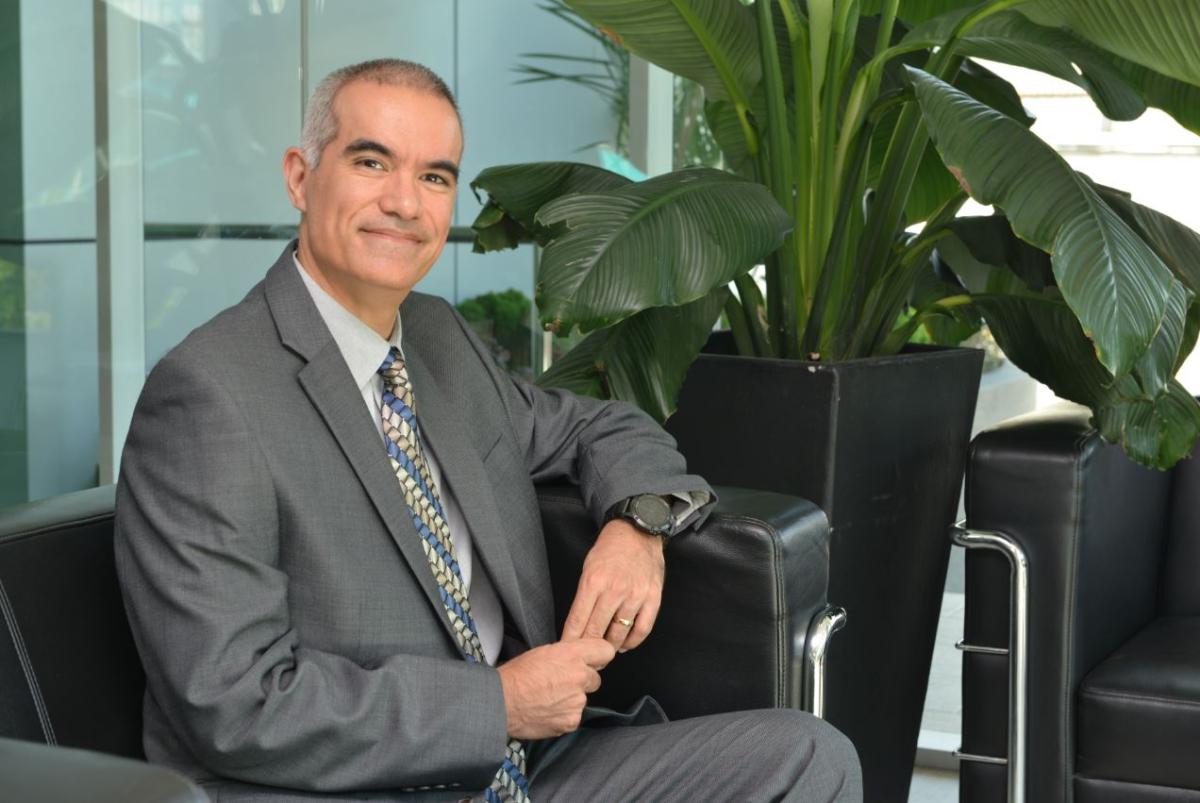 In the United States, Americans commemorate National Hispanic Heritage Month, by honoring unique histories, cultures, and contributions of American citizens whose ancestors came from Spain, Mexico, the Caribbean, and Central and South America. 
onsemi has long been committed to celebrating the uniqueness of our employees, promoting an inclusive culture that recognizes diverse heritages. As we work towards embedding diversity, equity, and inclusion throughout our workplace, we invite you to share in the celebration of National Hispanic Heritage month by learning more about our Vice President of Global Assembly and Test Operations, Jose Hernandez Lopez. 
"If anyone would have told me when I grew up in Mexico City that one day I would become a leader at a large multi-national organization, I would have probably laughed in disbelief," Hernandez Lopez told Hispanic Network Magazine earlier this year. 
Hernandez Lopez's journey began in 1993 as a junior engineering student at Universidad Autonoma Metropolitana in Mexico City. That same year, he decided to expand his horizons and dream big. Jose realized that the best option to propel his career forward was to pursue higher education at a prestigious graduate institution in the United States. 
"I was blessed to secure a full-ride Fulbright scholarship sponsored by the U.S. Institute of International Education and Mexico's Consejo Nacional de Ciencia y Tecnologia (CONACYT)" Jose stated.
In the fall of 1994, Jose enrolled in the Master of Science in engineering program at the University of Texas at Austin. Transitioning to a demanding graduate education program in the U.S. forced Jose to enhance his English proficiency, adapt to a vastly different educational model, and supplement his understanding of advanced engineering concepts, he notes. Hernandez Lopez recalls that more often than not, he felt overwhelmed by the academic and cultural adaption challenges. However, he always looked forward with a firm determination to succeed and make his family proud.  
In late 1995, Motorola Corporation approached Hernandez Lopez with an opportunity to join a semiconductor manufacturing facility in Guadalajara, Mexico as part of a young talent program aimed at the development of a qualified and diverse pool of future leaders. He jumped on the opportunity and joined Motorola de Mexico in February 1996.  
For the subsequent six years he found himself immersed in an accelerated career development process that allowed him to travel the world engaging competitive companies in materials technology development programs. Hernandez Lopez leapfrogged through multiple levels in the organization, enrolled into a prestigious Executive Master in Business Administration program, and became a key strategic member in the spinoff of Motorola's Semiconductor Components Group into a new company - ON Semiconductor.
As a result of the dotcom market bubble burst at the end of 2000, the entire semiconductor industry fell into a deep recession. By March 2001, the company had shut down operations in Mexico, and Hernandez Lopez was asked to lead the factory shutdown as the General Manager.  
"This was perhaps the most emotionally taxing assignment in my career, but personally also an opportunity to rapidly broaden my experience and solidify my professional maturity."  
In early 2003, On Semiconductor offered Hernandez Lopez the opportunity to relocate to its headquarters in Phoenix, Arizona. While apprehensive at first, he was amazed by the environment, where he felt treated as equal, judged on his professional capabilities, and never stigmatized for being a Hispanic immigrant. 
"I was able to quickly adapt to the American culture while always staying true to my Mexican heritage." 
In 2013, he accepted a new challenge to go on an international assignment to lead the Malaysia manufacturing operations. Hernandez Lopez found himself immersed in a new level of diversity and complexity. Malaysia is a melting pot where Malay, Indian and Chinese ethnicities, and Muslim, Hindu, Buddhist, and Christian religions have found a way to almost seamlessly integrate into a harmonious society as Hernandez Lopez states.
This further expanded his appreciation for the immense value of diversity in our societies and our organizations. Hernandez Lopez strongly feels that understanding and respecting other cultures can open the doors to a new world of experiences and opportunities.   
"I am immensely grateful for such an amazing career at onsemi." 
Despite many job opportunities outside of onsemi over the years, Hernandez Lopez affirms he is still here because he strongly values the fundamental ethical principles and core values that onsemi observes.  
"Our longstanding core values of initiative, integrity, and respect are not a slogan, they are a way of life. I will continue to pay it forward by promoting the development of a young and energetic diverse workforce around the world."
For any questions regarding the DEI initiative at onsemi, please contact DEI@onsemi.com.
Please visit the onsemi Culture Web page to learn more about how the company celebrates its people.