Taking Our First Steps Toward a More Sustainable Future
By Maurizio Di Paolo Emilio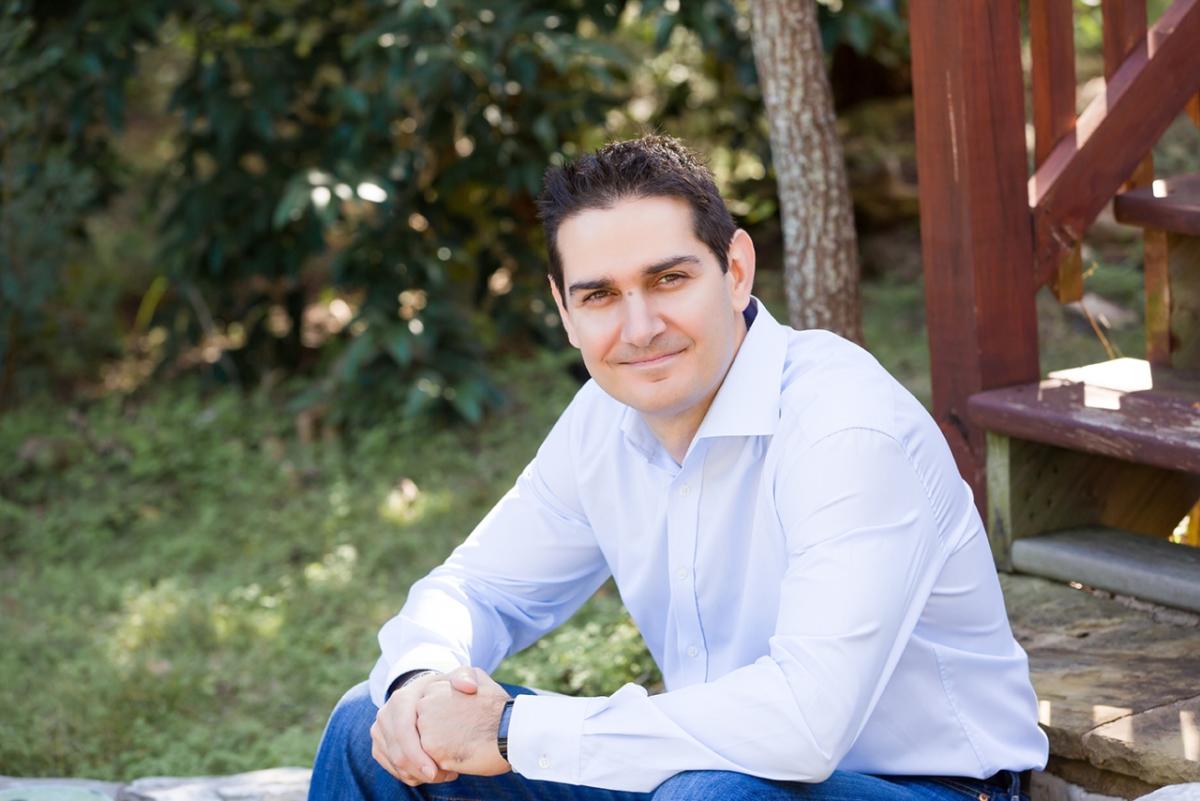 onsemi's Hassane El-Khoury
Originally published by Power Electronics News
A greener future has become one of our planet's most essential goals. As the global population increases, the need for a new approach to energy is pushing toward more sustainability. To slow down the effects of climate change, we must reduce our emissions to zero, a task that requires us to revolutionize our energy system.
"Taking the first step is the most important thing to do," said Hassane El-Khoury, CEO, president, and member of the board of directors at onsemi, in an interview with Power Electronics News.
"Many people delay taking the initial step because they do not want to learn how to do this," he continued. "We live in a world where knowing and solving problems is essential. The first step is to say: This is important, this is the right thing to do, and we're going to do it. This means that thinking about every decision we make provides awareness and impact on our climate mission. What tradeoffs do we need to make? And what is their sustainability? What are our suppliers doing for us that we can do more for our customers?"
Technology gives us all the resources to implement renewable energy, but the question, as El-Khoury pointed out, is with what mindset we will use it and how we will reduce waste and consumption.
"Based on our current behavior, it makes little sense to employ renewable energy sources, so first, we need to reset our behavior, i.e., how we use energy for our needs," said El-Khoury. "And then once we've done that, let's take the next step and figure out what our footprint is. How do we offset that with renewable energy? Also, what type of renewable energy lends itself well to our consumption and geographic location? In my home, I went with solar panels. But before I did that, what I did for a year was to have energy meters throughout the house and assess consumption and then figure out how to reduce it."
It's not just about installing a solar system. You have to identify your own behaviors and reduce or optimize them in order to offset your energy consumption and allow the solar system to operate at maximum efficiency. As El-Khoury mentioned, we would all prefer to have a long battery life, have the possibility to charge as fast as possible, and have more charging stations, in a similar way to electric vehicles. Someday, that will be possible, and that's thanks to silicon carbide.
onsemi's 2040 emissions target
onsemi has pledged to reach net-zero emissions by 2040. Before purchasing offsets equal to the emissions that cannot be avoided, net-zero pledges require an ambitious 1.5˚C-aligned science-based target for emission reductions across the whole value chain. To reach net-zero emissions, companies must invest in renewable energy in an amount that is proportional to the emissions connected with their energy consumption. onsemi's plan is to use 50% renewable energy by 2030 and 100% by 2040, and its strategy is focused on three main pillars: capitalization on efficiency, renewable energy, and offsets and influence. According to the company, emissions will be recorded on a Scope 1, 2, and 3 basis. The first scope describes the type of emission and how it relates to business operations. Onsemi will remove and/or offset Scope 1 emissions as part of this net-zero goal by capitalizing on efficiencies and offsets.
Scope 2 will focus on the production of indirect emissions from the generation of purchased energy, whereas Scope 3 will focus on indirect emissions that occur in the company's value chain, including both upstream and downstream emissions.
Securing SiC supply
SiC is an important technology for EVs because of its high efficiency at high voltage. El-Khoury argued that the agreement to acquire GT Advanced Technologies (GTAT) aims to fund and invest more in SiC research and development.
The deal could help onsemi better secure and increase SiC supply, as well as satisfy the rapidly rising customer demand for SiC-based solutions in the sustainable ecosystem, such as EVs, EV charging, and energy infrastructure. Combining onsemi's manufacturing capabilities with GTAT's technical understanding will accelerate SiC development and position onsemi to better serve clients as the sustainable ecosystem rapidly ramps up over the coming decade. The improved SiC capabilities will enable onsemi to ensure the supply of essential components to clients and expand the commercialization of intelligent power solutions.
The bulk of contemporary wafer manufacturing is 100 mm or 150 mm in diameter (with a typical thickness of 300 or 350 mm). Both are in high demand, although the industry's expansion is now concentrated in the 150-mm range. The industry is currently engaged in a fierce race to determine which approach is superior for 150-mm wafers while also attempting to achieve a 200-mm wafer diameter.
The 200-mm wafer size is attractive not only because it allows customers to create more devices per wafer, but it also allows them to retool some fabs that are currently using earlier generations of silicon technology. The ability to tap into that existing device-fabrication capacity would pave the door for the production of many more SiC devices, ensuring widespread acceptance and propelling the EV industry forward.
"Going to 200 mm is a big step, and it all comes through research and development precisely," said El-Khoury. "The commitment we've made is to make sure we have better production with the same amount of energy, maximizing output based on efficient energy conversion. Now, with silicon carbide, IGBTs will probably coexist for a decade because there are power domains that don't need silicon carbide, and IGBTs in this case are fine. This is where the costs come in as to why we can't switch 100% to SiC: Growing silicon carbide is a much longer process than growing silicon. Right now, most of our effort is on efficiency to increase output with the same footprint, whether it's diameter yield or any other improvement mechanism. But factories are going to use energy. The question is, are we investing enough to minimize the amount of energy used? These are things we need to look at to maximize the efficiency and output of our factory."
El-Khoury noted that GTAT brings outstanding technical capabilities and expertise in developing wafering-ready SiC to accelerate and expand to better empower customers in high-growth end markets. "We are focused on deepening our leadership and innovation in game-changing technologies that support the automotive and industrial sectors," he added.
Innovation
Innovation encompasses a wide range of concepts with various definitions. El-Khoury defines innovation as improving a business or human journey even by 1%. "Innovation is learning how to do something better than what you did the day before, so any improvement is innovation," he said. "Now, for us as a company, this is all about technology, but it's also about something more, and people don't think about that. When I talk about innovation, people immediately think about research and development. Changing the way we work is an example of innovation, so I look at innovation across the board. And every person in the company is an innovator. I don't care if you're doing paperwork, HR, marketing, or R&D; you're tackling a problem head-on, you're solving it, and you're helping everyone do it better. That's innovation with everyone's input."
Critical thinking is at the core of this debate. "If you're able to innovate, if you're able to get to a problem and address it and then solve it, no matter what the challenges are five years from now, we'll have the skills to do that," said El-Khoury. "And that's something you do every day. When you're helping someone with homework, you don't need to solve that exact task, but you need to help think about the problem and how to rationalize it, and then you can solve it. I think this is a more powerful tool. It's a challenging tool because our education system is not structured for it."
El-Khoury concluded that the important thing is to connect what you've learned to what you're doing; love your job without making it a burden, and learn something new every day from your business to implement in the future, whether it be engineering or management. "It's crucial to interact with people these days, to connect, and to discover what else is out there," he said. "Because that's how you're going to end up making the best decision for you. Love your job and make it your hobby."