The ON Semiconductor Foundation Helps Drive Community Change with Arizona Nonprofits
Written by Cassandra Savel, associate analyst, corporate social responsibility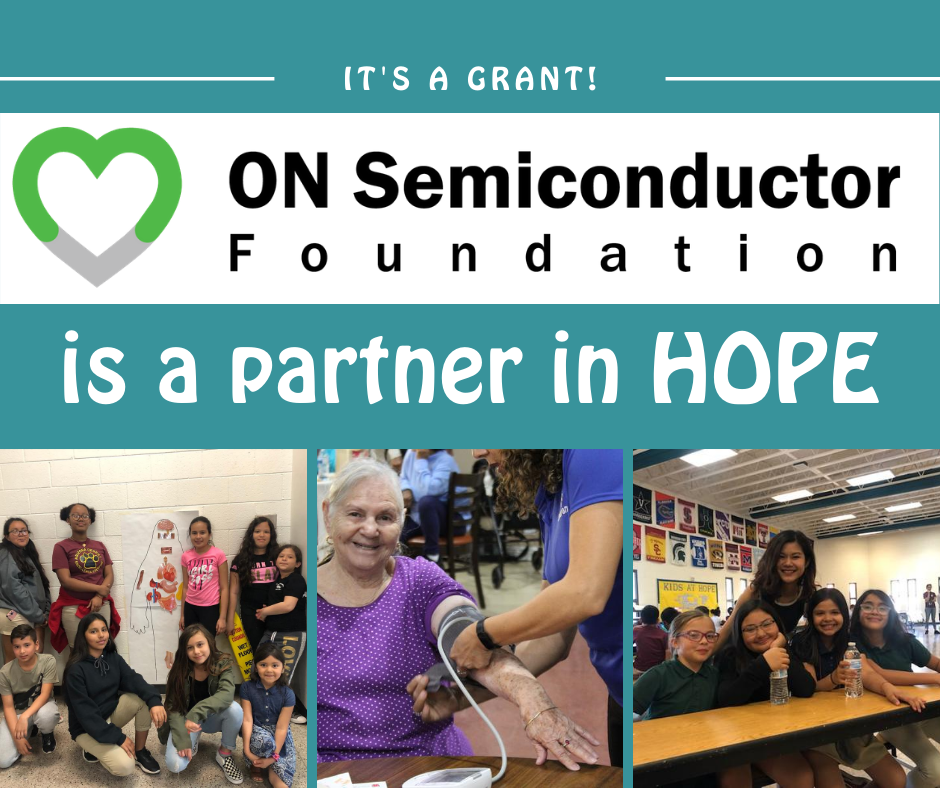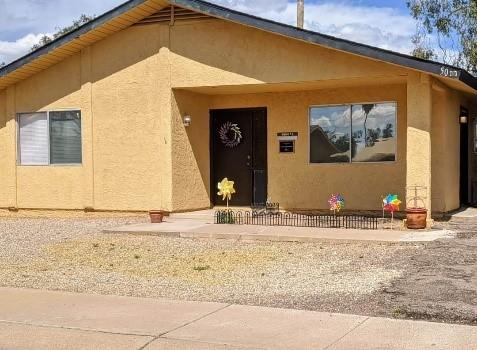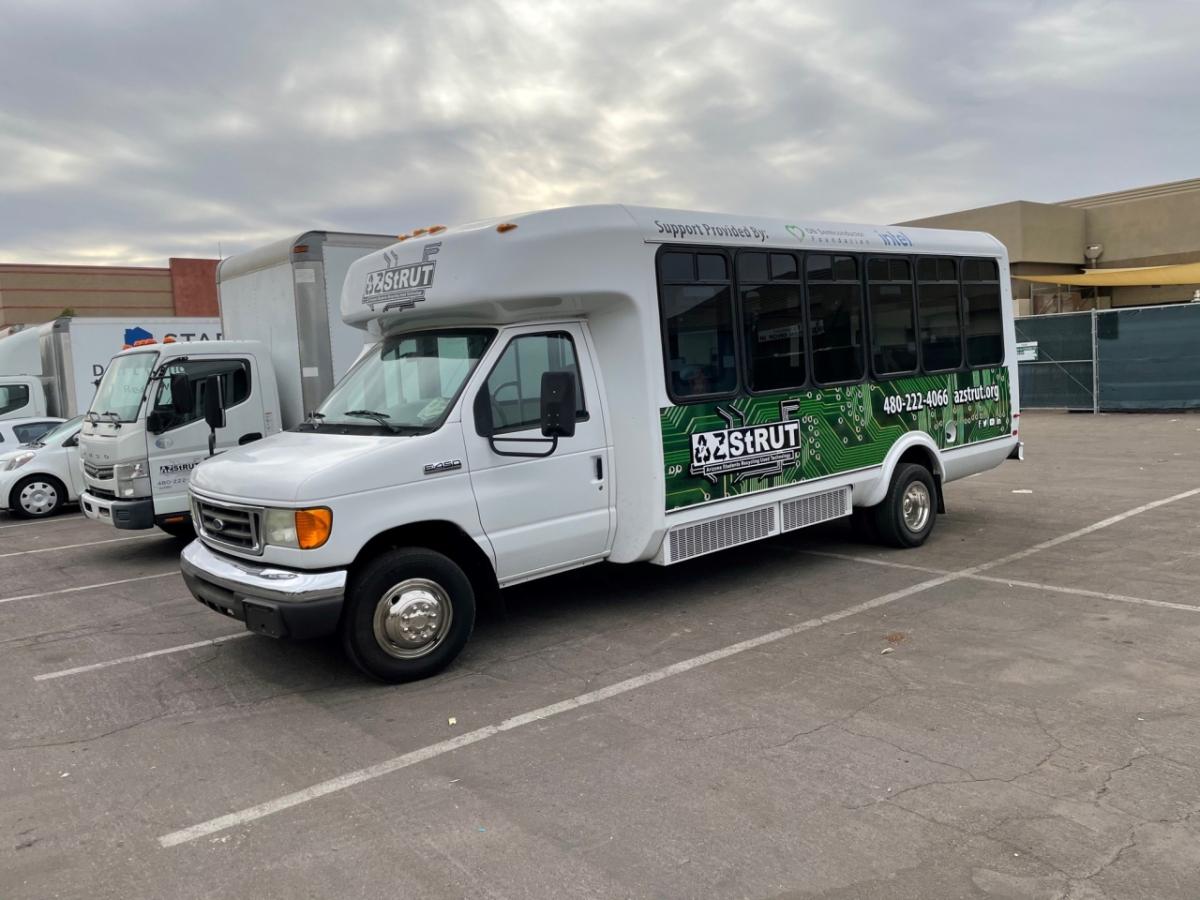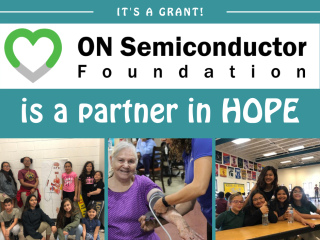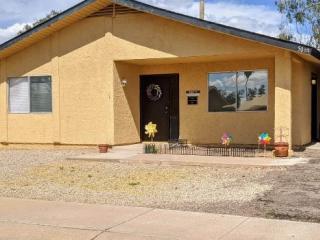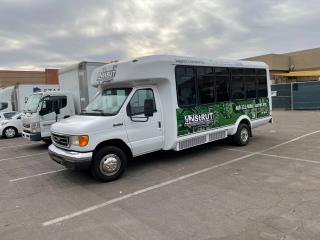 With the COVID-19 pandemic curtailing in-person volunteering and fundraising efforts in 2020, nonprofits faced difficulties  to provide vital support for programs impacting a diverse population of community members and variety of causes. However, the ON Semiconductor Foundation was able to continue to provide financial support to the local nonprofit community through its grantmaking program in 2020. Our giving program recognizes the need to support community organizations where employees live and work. With the onsemi headquarters located in Phoenix, Arizona, we are highlighting the grant outcomes of three Arizona nonprofits that have improved technology education and recycling, housing security and health literacy education for underserved communities. 
Arizona Students Recycling Used Technology (AZ StRUT)
A spring 2020 grant enabled the purchase and refurbishment of the above pictured van that was turned into the AZ StRUT Mobile STEM (Science, Technology, Engineering and Math) Lab. AZ StRUT meets underserved populations at their location with the mobile technology lab to provide convenient access to training sessions on basic hardware, free software and operating system options. The program engages learners throughout Arizona in a positive experience with technology use, reuse and recycling.
As of June 2021, AZ StRUT used the van to distribute 350 computers to low-income learners across Phoenix. The mobile lab worked in conjunction with AZ StRUT's Techie Camps, which allow students to disassemble and assemble a computer, learn about hardware components and basic maintenance. The Techie Camp culminates with each student taking home their own refurbished computer. As a result, AZ StRUT is making an impact on career readiness and increases vital knowledge of electronics. Overall, 68% of youth who benefited stated that because of Techie Camp, they are more likely to pursue a career in STEM. 
Another spring 2020 grant allowed Arizona-based House of Refuge to continue to run its Adopt a Home program, which provides housing and services to families living on the charity's campus. Participants in this program gained access to support services and education to address the root causes of homelessness in their lives.
Overall, 10 individuals who previously experienced homelessness were provided a safe home and wraparound support including employment services and case management appointments. All affected families were successful in completing their case plans to transition from House of Refuge into a home or apartment of their own within 12 months. The grant also supported the organization in distributing over 11,500 boxes of food to families experiencing food insecurity, offering vital nutritional support to improve health and well-being during the COVID-19 pandemic. In addition, House of Refuge worked with local schools to provide digital devices to support at-home learning for the children involved in the Adopt a Home program. 
Nonprofit Esperança used spring 2020 grant monies to assist in health literacy education and chronic disease management for low-income Latinx children, parents and seniors across Arizona. Esperança's community health educators work to empower those they educate to make better decisions about their diet, oral health practices and physical activity, and provide essential resources in order to improve health outcomes and prevent chronic diseases.
As of June 2021, a total of 9,286 underserved Latinx children and parents were positively impacted by these health literacy programs and outreach efforts. Despite the COVID-19 pandemic preventing in-person programming within schools and community centers, the organization successfully adapted to virtual classes and curricula for children and adults. In addition, 19 school coordinators participated in professional development training focused on health literacy topics. Esperança also made their first impact on rural Arizona by expanding its health literacy program to Yuma, a southwestern city in Arizona, distributing food bags to 29 families during a local health fair. Recruited families also took part in an evidence-based health class series titled, "Salud con Sabor Latino (Health with a Latin Flavor)," which encompasses culturally appropriate health education taking place across several weeks. 
Local Impact, Lasting Change
Investments in local communities drive social innovation and well-being, helping to create long-term economic returns that strengthen community development. By coming together with nonprofits to solve problems and create change related to technology education and electronic waste, housing security and health literacy, we can help to ensure social and environmental progress continues well into the future.
As Winston Churchill said, "When we give our time and resources to something greater than ourselves, we have the power to change the lives of others and ourselves. The more we support the causes that matter to us, the better our communities can become."
For more information about how the ON Semiconductor Foundation supports nonprofit organizations in the local community, visit: https://www.onsemi.com/company/people-planet/foundation.