Mohawk at Greenbuild 2018: Believe in Sustainable Flooring Solutions
Mohawk at Greenbuild 2018: Believe in Sustainable Flooring Solutions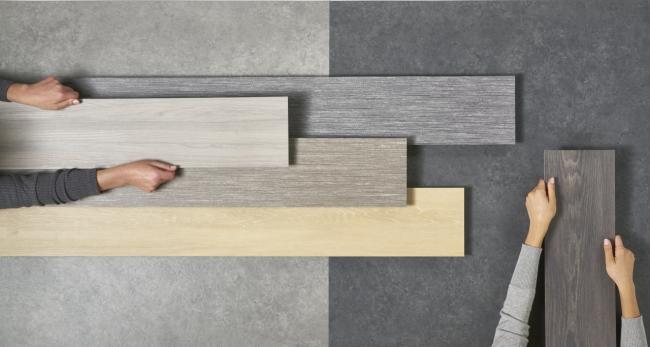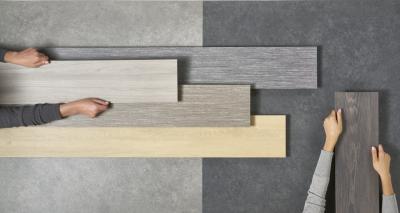 tweet me:
For the second year at Greenbuild, @mohawkgroup will showcase from both residential and commercial divisions sustainable flooring solutions designed to minimize impact on the planet. http://bit.ly/2DDVvY5
Wednesday, November 14, 2018 - 2:30pm
CHICAGO, November 14, 2018 /3BL Media/ —For the second year at Greenbuild, Mohawk Industries will showcase from both residential and commercial divisions sustainable flooring solutions designed to minimize impact on the planet. The world's largest conference and expo dedicated to green building, Greenbuild takes place Nov. 14–16, 2018, in Chicago at McCormick Place, with Mohawk brands exhibiting in booth space 1503. This year's theme is "Human by Nature" and focuses on the intersection of humanity and the built environment.
Mohawk's showcase includes Living Products Nutopia carpet plank and Pivot Point Red List-free enhanced resilient tile, from Mohawk Group, Mohawk's commercial division; Mohawk Flooring's Air.o Unified Soft Flooring (USF) for residential interiors; and an array of elegant, sustainably sourced tile products from Daltile. Each story demonstrates how Mohawk is continuously leading the flooring industry into the next chapter of sustainable design and manufacturing across residential and commercial products.
"We are always energized and encouraged by the inspiration and action generated each year at Greenbuild. We are proud to be part of this movement through a commitment to sustainable flooring solutions, driven by innovation and transparency, so that our design and manufacturing processes ultimately create better products," said George Bandy Jr., Mohawk Industries' vice president of sustainability and commercial marketing. "With a strong tradition of doing the right thing and doing better together, we work to create a world where all people are valued, where health and well-being are prioritized and where a sustainable use of resources drives every action. Simply put, we believe in handprints over footprints."
Bandy will be honored during Greenbuild by the U.S. Green Building Council (USGBC) as one of the distinguished recipients of the 2018 Leadership Awards, an annual recognition of outstanding individuals and organizations at the forefront of the green building movement. He will join five other honorees, including NIKE, at a special ceremony that will celebrate individuals and organizations representing diverse expertise from across the green building industry.
In an ongoing effort to increase its positive handprint, Mohawk is the largest recycler of PET soda and water bottles in North America. In 2017 alone, the flooring manufacturer diverted more than 6.2 billion plastic bottles from landfills to be recycled into EverStrand carpeting. Mohawk has reduced its amount of water consumption by more than 450 million gallons since 2010. Additionally, since 2007, more than 150 million pounds of used carpet have been diverted from landfills through Mohawk's ReCover recycling program.
Mohawk's leadership in sustainability extends across its portfolio of brands, including those on display at Greenbuild 2018. Last year, Mohawk Group debuted the world's first Living Product Challenge Petal certified flooring, Lichen carpet plank, designed to give more back to the environment than it takes during its entire life cycle. With the creation of Air.o, Mohawk Flooring introduced a new residential flooring category—Unified Soft Flooring (USF)—which is completely recyclable at end of life. As the largest manufacturer of ceramic tile and natural stone products, Daltile utilizes only natural materials in their tiles, and more than 98 percent of the company's manufactured products contain some level of pre-consumer recycled material.
To learn more about Mohawk Industries and its corporate commitment to believe in better sustainability, visit MohawkSustainability.com.
About Mohawk
Mohawk Industries is a leading global flooring manufacturer that creates products to enhance residential and commercial spaces around the world. Mohawk's vertically integrated manufacturing and distribution processes provide competitive advantages in the production of carpet, rugs, ceramic tile, laminate, hardwood, stone and vinyl flooring. Our industry-leading innovation has yielded products and technologies that differentiate our brands in the marketplace and satisfy all remodeling and new construction requirements. Our brands are among the most recognized in the industry and include Mohawk, American Olean, Daltile, Durkan, IVC, Karastan, Marazzi, Pergo, Unilin and Quick-Step. During the past decade, Mohawk has transformed its business from an American carpet manufacturer into the world's largest flooring company with operations in Australia, Brazil, Canada, Europe, India, Malaysia, Mexico, New Zealand, Russia and the United States.
About Greenbuild
Greenbuild is the world's largest conference and expo dedicated to green building. It brings together industry leaders, experts and frontline professionals dedicated to sustainable building in their everyday work. Thousands of building professionals from all over the world will attend Greenbuild's three days of outstanding educational sessions, renowned speakers and special seminars. More than 600 suppliers and top manufacturers of the latest green building equipment, products, services and technology will exhibit at Greenbuild. The green building movement embraces all of humanity by making sustainable buildings and environments accessible to everyone, and in doing so, benefits the natural environment all around us. The future of the human race is interlaced with the future of the planet, and the sustainable practices we celebrate and advance at Greenbuild remind us that our success as sustainability advocates, practitioners and professionals is more than a movement, it is a responsibility.
# # #