HP Empowers the Future of Work with the Ultimate Office Experience at Home
HP Empowers the Future of Work with the Ultimate Office Experience at Home
Connected, collaborative, and secure innovations fuel productivity and well-being while working from the sofa or kitchen table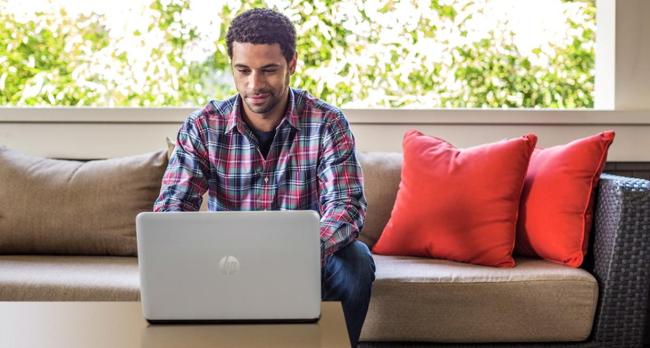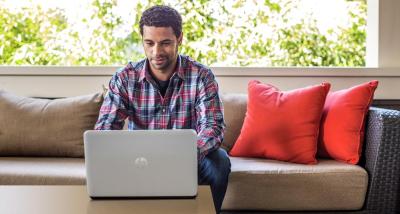 tweet me:
.@HP has introduced new sustainably designed products to help people stay productive, whether they continue working from home or prepare to return to the office. https://bit.ly/2zGtfE5 #sustainability
Monday, June 1, 2020 - 4:40pm
NEWSROOM: HP, Inc.
CONTENT: Press Release
Palo Alto, Calif., June 1, 2020 – HP Inc. today introduced new additions to its Personal Systems portfolio designed to help people stay productive – whether they continue working from home or prepare to return to the office.
More than ever, today's workforce needs the right technology and tools to stay productive. Fifty percent of remote workers report not having what's needed to be efficient away from the office,5 and with remote workers battling for bandwidth with family or roommates for endless video conference calls, slow networks are a top complaint.6 For IT decision makers, security is also an increasing concern with the number of remote devices outside the safety of the company network.
"As we experience a new normal that blurs reality between life and work, it's clear that the PC is essential – allowing us to work, live, learn, collaborate, and create regardless of distance," said Alex Cho, president, Personal Systems, HP Inc. "Today's line-up of innovative products, our largest commercial product launch ever, including the next generation of Elite PCs and desktops, the world's first ergonomic monitors with always-on low blue-light, and the world's brightest 14-inch mobile workstation, along with dedicated services to improve remote employee experiences, reinforces HP's commitment to equipping workers with the right tools, power, and performance for the ultimate work from home experience." 
Services to Optimize Productivity and Elevate Employee Experiences
As businesses adapt to the new realities of a remote workforce, IT teams are tasked with distributing devices with minimal touchpoints while making sure they are ready to go when taken out of the box. HP Device Provisioning Services make it possible for organizations to receive and maintain pre-provisioned cloud-ready devices that help to reduce costs, optimize productivity, and improve employee experiences. Organizations can choose from a suite of factory and professional services to meet their specific needs and requirements – whether in a single service or a combination of services.
Leading the way in Sustainability, Security and Well-being
Sustainability: Committed to designing the most sustainable products, HP is proud to offer the world's most sustainable PC portfolio.42 HP uses 100% renewable electricity to power the final assembly of 67% of its PC and display products worldwide.43
Security: HP continues to raise the bar with the world's most secure and manageable PCs44 by providing PC resilience with protection above, in, and below the OS with unique security features including HP Sure Start45 which defends against firmware and malware attacks and HP Sure Click which traps malware for safer browsing.46
Well-being: HP has also taken bold moves to support workforce well-being by delivering a broad range of sanitizable PCs. From Elite PCs and desktops, to Z by HP and displays and select accessories, these devices can be wiped down with many common disinfectant wipes.47
About HP
HP Inc. (NYSE: HPQ) creates technology that makes life better for everyone, everywhere. Through our product and service portfolio of personal systems, printers and 3D printing solutions, we engineer experiences that amaze. More information about HP Inc. is available at www.hp.com.
Christina Wahl, HP Commercial
Christina.Wahl@hp.com
Conor Driscoll, Z by HP
Conor.Driscoll@hp.com
www.hp.com/go/newsroom
More From HP, Inc.
Thursday, December 3, 2020 - 4:25pm
Tuesday, December 1, 2020 - 5:15pm
Wednesday, November 25, 2020 - 2:35pm