Equalizing Opportunity Benefits Everyone, Every Day
Equalizing Opportunity Benefits Everyone, Every Day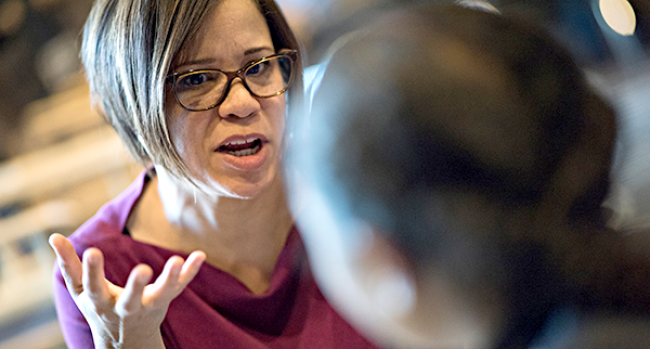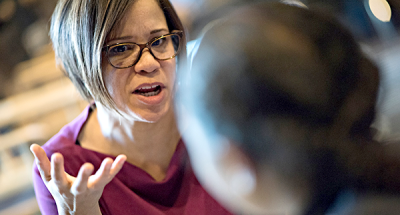 tweet me:
The World Economic forum estimates it will take 100 years to close the #genderpaygap. The benefits of #genderequality for business, for the economy, and for people: http://bit.ly/2wjBcKj @HP #diversity #WomensEqualityDay
Monday, August 27, 2018 - 2:20pm
August 26, 2018, marked 98 years since the U.S. passed the 19th Amendment granting the right to vote to women. It was also the 48th anniversary of the Women's Strike for Equality demonstrations that elevated the women's rights movement. And August 26 was Women's Equality Day, proclaimed by the U.S. Congress in 1971 as the date to celebrate progress and recognize the continued fight for equal rights and privileges for all citizens, regardless of gender.
As the Women's March, #MeToo and Time's Up movements of the past year remind us—the quest for equality continues for half our population. The gender gap remains disappointingly high across the U.S., and the globe.
The World Economic Forum estimates the gender gap in North America to be at 28 percent, rated on economic participation and opportunity, education, health and survival, and political empowerment. Yet that's the second lowest global score, just behind Western Europe at 25 percent. That means the delta is even higher in the rest of the world. In fact, the gender gap is nearly 40 percent in the Middle East and North Africa.
On our current trajectory, WEF estimates it will take 100 years to close the global gender gap. That's an increase of 17 years from its estimate just one year prior, indicating reverse progress. What's more, the global gender pay gap is projected to take more than twice as long—217 years—to close.
That's unacceptable. It's a paradigm that must change—and doing so benefits us all.
Good for the economy
It's estimated that if women play an identical role as men in the labor market it could add $28 trillion to global GDP by 2025. An estimated $5.3 trillion could be added to the global GDP by closing a just one-quarter of the gap by 2025. That's a tremendous economic opportunity waiting to be seized.
Already women make up more than 40 percent of the workforce in more than 80 countries. In the next decade another one billion women, mostly in the developing world, are going to enter the formal economy and become new economic contributors.
Women in the workforce directly benefit business. A 2018 McKinsey study of diversity in the workforce found that of the more than 1,000 companies in 12 countries studied, those in the top quartile for gender diversity were 27 percent more likely to outperform their national industry average of economic profit compared with those in the bottom quartile.
We see firsthand at HP that customers, investors, and employees are demanding sustainability leadership from us, and this includes the equal and equitable treatment of all people. In 2017, we saw at least $700 million in new revenue related to contracts or sales in which sustainability factors were a known consideration.
Good for innovation
At HP, we know that true innovation and sustainable impact comes from employees with diverse backgrounds and experience. From our earliest days, the company recognized that the more points of view it can draw on, the better its products and company will be. To serve our increasingly diverse customer base, we rely on top innovation talent and on a community of employees of all genders, races, and cultures that can help us identify opportunities and blind spots. Every HP innovation comes from a team of individuals, each contributing their unique perspective, knowledge, and experience.
I'm proud to work at a company that has made diversity and inclusion a business imperative, and at HP it starts at the top. We have one of the most diverse Boards of Directors of any technology company in the U.S., including 40 percent women Board members—double the average in Silicon Valley—and 50 percent minorities. Championed by our CEO Dion Weisler and the executive leadership team, diversity is embedded into everything we do. Everyone at every level is accountable for HP's diverse and inclusive culture. 
Since our separation from Hewlett-Packard Company in late 2015, we've increased women in our executive levels by 6.5 percent. We're encouraged by our progress, yet we know there's much more work to be done. One of the ways we're helping address this is by offering unconscious bias training at all levels of the company to help people identify and address the ingrained biases that exist in all of us.
Good for our planet—and its people
A recent report by WomenRising2030 shows that women in corporate decision-making positions not only benefit their company, they contribute to the betterment of the planet and society. The report found companies with more gender-balanced boards offer more goods and services to communities with limited or no access to financial products, prioritize environmental issues and invest in advancing a low-carbon economy. The report concludes that having more women in leadership roles could "set the world on a more sustainable path."
To help foster this leadership, HP is partnering with Girl Rising on a seven-month story-driven challenge designed to elevate voices of people around the world advocating for equality. The essence of the challenge is to share a personal story using technology. Winners, to be announced on Oct. 11, will receive micro-grants, HP products and services, and access to mentors to help them on their journey.
HP is one of the founding members of the UN Women Global Innovation Coalition for Change. The GICC is a dynamic partnership beFtween UN Women and key representatives from the private sector, academic, and not-for-profit institutions focused on developing the innovation market to work better for women and accelerate the achievement of gender equality and women's empowerment. I have the privilege of representing HP on this coalition, along with my colleague, Michele Malejki.   
HP is also supporting "Stories of Advocacy," a partnership with Women Deliver and its Young Leaders program leading up to the 2019 Women Deliver conference. Through this partnership, HP will provide technology and support to 15 female and male Young Leaders from across the globe to help them drive forward their advocacy platforms for advancing girls' and women's health, rights, and well-being in and beyond their communities. We fully align with Women Deliver's assertion that, "When the world invests in girls and women, everyone wins."
Women's Equality EVERY Day
Throughout my life, I have been influenced by strong, smart, and accomplished female leaders. From my mom, grandmothers and teachers who shaped my early years, to my wife who masterfully balances starting and running her own business with managing the most important aspects of our family life, to the many women executives and colleagues who have mentored me in my career while driving business success—I know the positive and sustainable impact women have on our society and in business. In my role as a manager, I have always hired the best talent for the job—and in each case, I have hired a woman.
Yet, in businesses and communities across the globe there are far too many voices that are not being heard, skills that are not being fostered, and opportunities that are being limited or denied simply because of gender. And that keeps all of us from reaping the abundant rewards of a gender-equal world.       
On this Women's Equality Day, I will be reexamining my own unconscious biases associated with gender, and I encourage others to do the same. Through open dialogue, heightened awareness of conscious and unconscious biases, and greater understanding of the contributions that all genders bring to the betterment of our society, we can accelerate progress toward making every day Equality Day for all.  
More From HP, Inc.
Tuesday, January 14, 2020 - 10:50am
Monday, January 13, 2020 - 12:15pm
Thursday, January 9, 2020 - 11:30am