CLP Champions Ongoing Climate Action in line with World Environment Day
CLP Champions Ongoing Climate Action in line with World Environment Day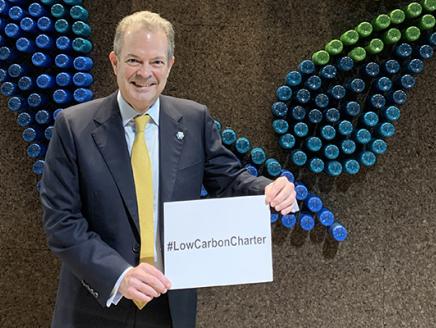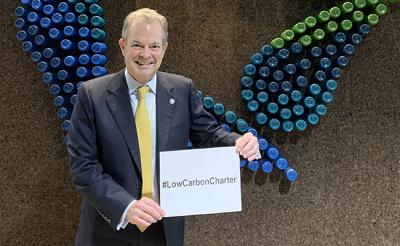 tweet me:
#CLPGroup has always advocated climate action and recently signed the Business Environment Council's Low Carbon Charter. As #WorldEnvironmentDay reminds us, it's time #ForNature. https://bit.ly/2UaYXAa #CLPsustainability
Monday, June 8, 2020 - 8:15am
Each year, World Environment Day (5 June) offers a timely reminder of the importance of being good custodians of the environment. Nature protection is the shared responsibility of all individuals, companies and organisations around the world.
CLP Holdings Limited has always taken its environmental responsibility seriously. Under the Group's Climate Vision 2050, CLP is committed to an 80% reduction in its carbon intensity by 2050 from the 2007 level, with interim targets in place. The targets will be strengthened at least every five years. CLP has also taken the strategic decision to add no additional coal-fired power generation assets to its portfolio and to phase out all remaining coal-based assets by 2050 at the latest.
CLP recently signed the Business Environment Council's (BEC) Low Carbon Charter. Signatories of the Charter are committed to supporting Hong Kong's decarbonisation journey, as well as taking concrete actions to tackle climate change. The company signed the Low Carbon Charter to support the transition towards a more sustainable future, and to underscore its commitment to implementing concrete actions against the impacts of climate change.
In March 2019, the BEC launched the Charter initially to mobilise companies in the property and construction value chain to collectively contribute towards Hong Kong's long-term decarbonisation. Since the beginning of 2020, the Charter has expanded its reach to welcome businesses from all sectors. Currently, a total of 64 signatories have joined the Charter.  
CLP is set to continually raise its ambitions for a low-carbon future, and it's time for all of us to join and play our part. Energy efficiency starts at home, and on this World Environment Day it's time for nature.