Aligning Pfizer's Business with the United Nations Sustainable Development Goals
Aligning Pfizer's Business with the United Nations Sustainable Development Goals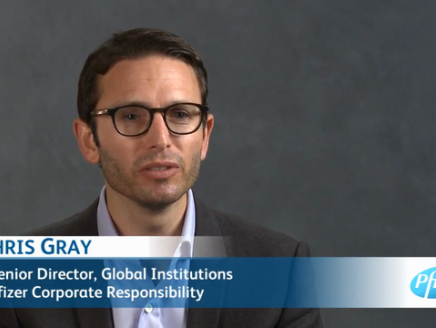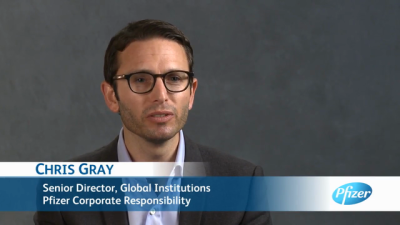 tweet me:
.@Pfizer will join us tomorrow to discuss how they are taking action to support the UN Sustainable Development Goals. Learn more about Pfizer's contributions to advancing the SDGs: http://bit.ly/2A39QfJ
Wednesday, July 25, 2018 - 10:00am
At Pfizer, we strive to improve the health and well-being of individuals around the world and in doing so, we are proud to help support several of the United Nations Sustainable Development Goals (SDGs). Our commitment to advancing the SDGs is rooted in our belief that every individual deserves to live a longer, healthier and more productive life.
Chris Gray, Senior Director, Global Institutions and Public Reporting, Pfizer, will join Dave Armon, CMO of 3BL Media, to discuss Pfizer's commitment to the SDGs on July 26, at 2:00 pm ET.
"By combining our resources with the expertise of our partners, Pfizer is able to support progress toward several SDGs. Further, we incorporate SDG targets directly into our business programs that specifically support and advance these targets." – Chris Gray
Corporate responsibility and sustainability professionals can listen in for free here.
To learn more about how Pfizer is advancing global health in support of the SDGs, visit Pfizer.com/IndividualVoices.
More From Pfizer
Monday, April 6, 2020 - 1:55pm
Tuesday, October 15, 2019 - 9:00am
Thursday, October 10, 2019 - 11:40am