Supporting Rural Communities on International Day of Rural Women and Beyond
Supporting Rural Communities on International Day of Rural Women and Beyond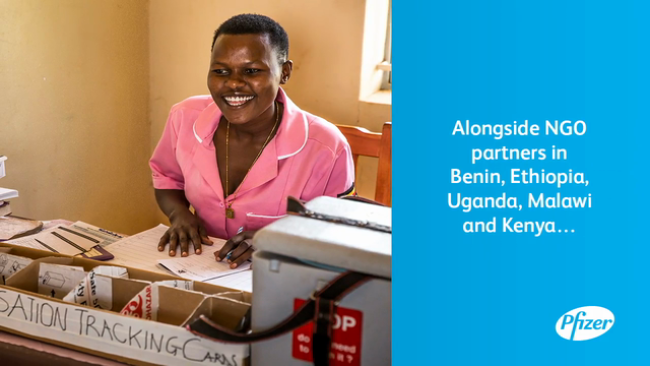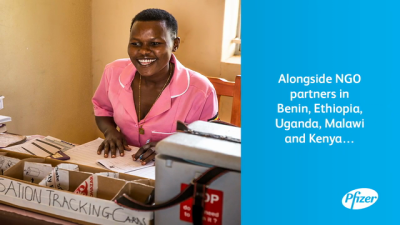 Tuesday, October 15, 2019 - 9:00am
Today on International Day of Rural Women, Pfizer is reflecting on its work with partners – including CARE, International Rescue Committee, Save the Children and World Vision – to strengthen health systems and empower women in rural areas. Through the Pfizer Foundation* Healthy Families, Healthy Futures program, women in rural communities are receiving access to quality family planning and immunization services, which in turn allows them to prioritize their futures.
To date, the program has reached more than 124,000 women in five countries, including Benin, Ethiopia, Uganda, Malawi and Kenya. Through an integrated delivery model that provides resources on family planning and immunizations for children and family members all in one visit, the Healthy Families, Healthy Futures program is helping to reduce barriers to access and increase healthcare system efficiency in rural communities.
*The Pfizer Foundation is a charitable organization established by Pfizer Inc. It is a separate legal entity from Pfizer Inc. with distinct legal restrictions.