Unleashing the Power of Our Colleagues Around the World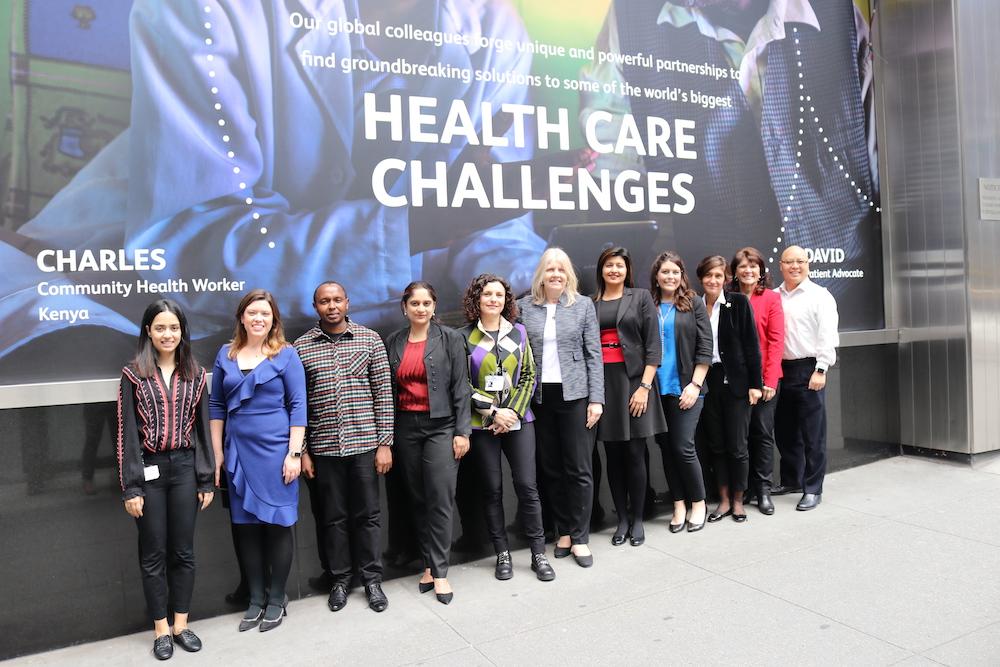 Our approach to global health challenges unleashes the full power of our resources to help strengthen healthcare systems and increase access for the most vulnerable people around the world. Pfizer's commitment to skills-based volunteering deploys one of our greatest assets, our colleagues, to help NGOs around the world to address pressing health issues in resource-challenged settings. The Global Health Fellows (GHF) and Global Health Teams (GHT) programs place Pfizer colleagues on skills-sharing assignments with key partner organizations to help strengthen local health systems. By pairing the expertise of our colleagues with the specific needs of the partner, we are making an investment in individual and community health on a local level and helping to bring breakthroughs to those in need.
Since the inception of the program, over 500 colleagues have deployed through individual fellowship or team-based pro-bono assignments with over 70 partner organizations in 50 countries around the world. Like previous years, Fellow assignments will help to address community-specific needs and build upon Pfizer's legacy of driving sustainable healthcare solutions through the power of our colleagues.
In 2019, eleven Fellows will deploy in five countries across Africa and Asia – including India, Kenya, Ghana, Myanmar, and Tanzania – and will work with the following partner organizations:
Fellows from around the world and with diverse professional backgrounds – including research, finance, medical, market analytics, and more – share their expertise with our partner organizations. They apply their skills to help tackle health issues such as cancer, HIV, hypertension, and support health system-strengthening initiatives focused on health worker training and medical supply chain, among others. 
At Pfizer, our purpose is to deliver breakthroughs that change patients' lives and our Fellows are helping to make this a reality by supporting partner efforts to build a healthier world.