Pfizer Reaffirms Commitment to Delivering Essential Therapies Through Manufacturing Investment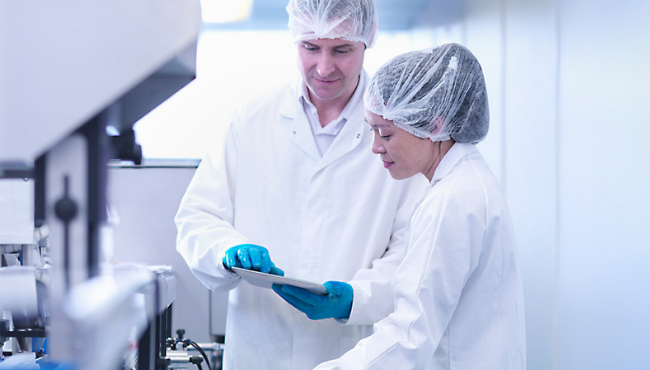 We are experiencing an exciting new era in drug discovery and development with scientific advances that could result in future breakthroughs. To make this promise a reality, Pfizer is dedicated to investing in manufacturing capabilities to keep pace with science today, and to plan for what's coming next.
In 2018, we took an important step forward with the announcement of a $465 million investment to build a cutting-edge sterile injectable facility in Kalamazoo, Michigan. The 400,000-square-foot multi-story building, known as Modular Aseptic Processing (MAP), will increase our ability to produce and supply important injectable medicines for patients in the U.S. and abroad.
"Our MAP investment helps ensure we continue to meet the evolving regulatory demands of every country where we do business," said Kalamazoo Site Leader Ron Perry. "Patients trust us to deliver the highest quality medicine in every dose."
The facility will incorporate technically advanced aseptic manufacturing equipment, systems and design, including multiple, self-contained modular manufacturing lines, and will create an estimated 450 highly skilled new jobs.
"This investment will strengthen Pfizer's leadership in sterile manufacturing technology and help meet growing patient demand. It also will create hundreds of highly skilled jobs, fortifying Michigan's high-tech manufacturing environment," shared Mike McDermott, Vice President, Pfizer Global Supply.
Learn more about our commitment to advanced manufacturing technology in our 2018 Annual Review at www.pfizer.com/annual.