12 Tales of Empowerment to Celebrate International Day of the Girl
12 Tales of Empowerment to Celebrate International Day of the Girl
From ballerinas in Texas to soccer players in Uganda, HP and Girl Rising unveil the winners of the first ever Creative Challenge.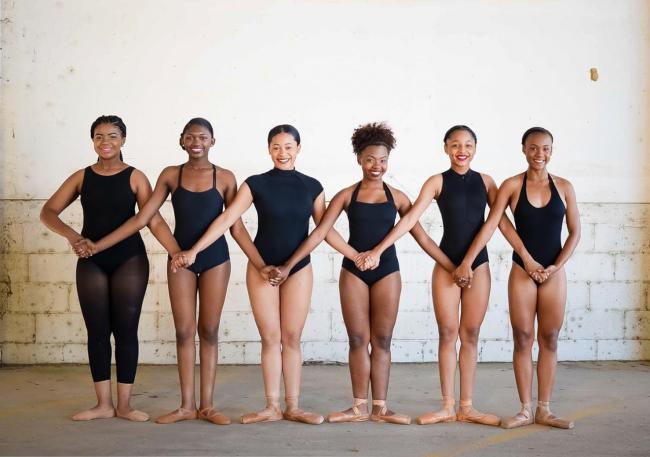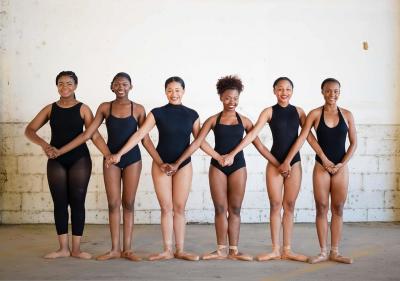 tweet me:
12 tales of empowerment to celebrate International Day of the Girl http://bit.ly/2OkGIYf via @HPSustainable #DayOfTheGirl
Thursday, October 11, 2018 - 3:30pm
By Isabel Gonzalez Whitaker 
"There is no action that is too small that can't grow into something bigger."
For Girl Rising CEO Christina Lowery, that was just one of many lessons she walked away with after reviewing 882 creative submissions from 110 countries that were entered into the Girl Rising Creative Challenge, powered by HP. The competition, which debuted in April and culminates on International Day of the Girl, asked entrants to submit story-driven works, including poetry, videos, illustrations, and essays that celebrated individuals or groups making their communities more gender equitable.
"To highlight through storytelling the myriad ways that people are making a difference in girls' lives is wonderful," says Lowery, who has led the non-profit organization Girl Rising since 2009 in their mission to empower girls around the world. "These stories are the seeds of social movements."
In 2015, HP helped distribute the Girl Rising film in India and translated it into Hindi. The partnership has proven fruitful, as the two organizations work globally to highlight stories that wouldn't otherwise be known. "We are working to show that people all over the world are fighting the good fight for gender equality writ large, but specifically also to advance the rights of girls," Lowery says.
For the 12 winners of this year's challenge, the visibility means recognition for work that sometimes goes unnoticed. One of the competition's eight judges, Kat Gordon, founder of 3% Movement which aims to get more women in the highest tiers of the advertising industry, was moved by the entrants' work. "It contributes to and improves the world, but is done oftentimes with little guidance, budget or glory," she notes. "This challenge gives [the winners] the spotlight they deserves because they've often are doing it without applause."
This amplification is valuable for winner and girl's advocate Olaoluwa Abagun, whose Lagos-based initiative Safe Kicks has taught tae kwon do to 270 adolescent girls since 2016 as a way to protect themselves against sexual violence, a problem Abagun says is rampant in Nigeria regardless of class or ethnicity. For Abagun, who showcased one of the classes, being a winner of the Girl Rising Creative Challenge "means we can stay motivated even when times are rough and progress isn't coming quickly enough."
Along with martial arts classes, the girls in Safe Kicks are taught about sexual violence so that they can identify predatory behavior and articulate their rights. This year the students drafted a community action plan that was distributed to 1,500 community leaders and resulted in improved lighting in a Lagos neighborhood. Abagun, who fought off a predator when she was 10, hopes to bring the sexual violence education and defense classes to 5,000 girls across Lagos yearly. "When I was attacked, I was scared as any young girl would be," says Abagun. "If I had known martial arts, I would have been less scared and more empowered. That's what we are giving these girls."
Empowerment is also the root of TaKiyah Wallace's winning social impact effort as interpreted through the lens of representation — literally. A hobbyist turned professional photographer, Wallace in 2012 founded the Dallas-based Brown Girls Do Ballet, which started as a collection of her portraits of girls of color doing ballet. "At the time my young daughter wanted to take ballet classes and as I was looking online at schools, I saw no photos of girls of color," the mom of two recalls. "It became my personal project to seek out dancers of color to photograph."
What started as a passion project turned into a full-fledged non-profit providing grants to young girls of color to study ballet, mentorship programs and even relief backpacks that are sent to dancers impacted by natural disasters. Yet the photos of girls of color doing classical ballet, which Wallace still takes, are the heartbeat of the mission. "You can read research studies and blog posts about representation, but there is nothing like a true visual picture as a way of communicating across language and class," she says. "Ultimately you can't be it if you can't see it."
More From HP, Inc.
Wednesday, December 11, 2019 - 11:00am
Thursday, December 5, 2019 - 4:40pm
Thursday, November 7, 2019 - 11:55am