Workplace, Meet WELL: Enhancing the Employee Experience Through Healthy Buildings
Workplace, Meet WELL: Enhancing the Employee Experience Through Healthy Buildings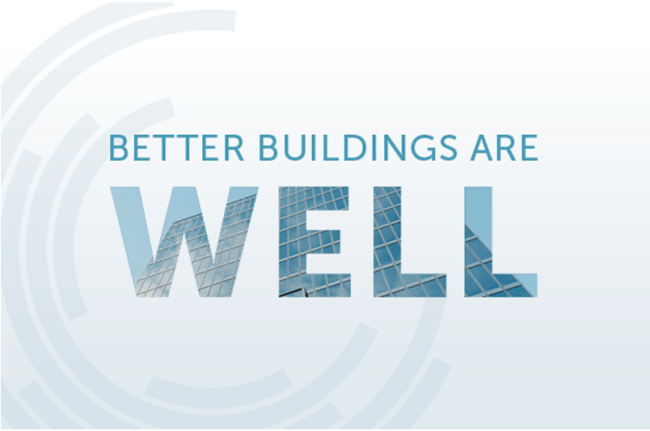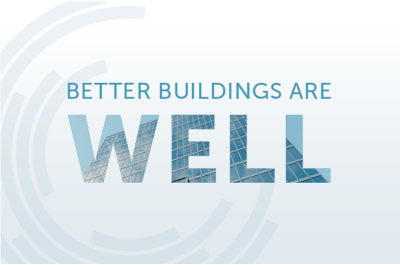 Friday, October 20, 2017 - 9:20am
Human resource professionals see firsthand the benefits of promoting health and wellness in the workplace. As people, we spend about 90 percent of our time indoors, and a lot of that time is spent at work. HR departments are always experimenting with new approaches to enhance employee health and wellness, and now, leading research is demonstrating how better buildings can help make people more productive, reduce absenteeism and create more enjoyable, healthful work environments.
In a Dodge Analytics study, 69% of building owners reported that healthy building features increased employee satisfaction.1
In a Corenet Gobal study, companies implementing healthy workplace designs reported a 47% increase in employee engagement.2
A recent Harvard study found that office workers performed better on cognitive function tests in buildings with enhanced ventilation rates, equivalent to roughly $6,500 per employee per year in increased productivity.3
The WELL Building Standard provides a meaningful way to advance human health and well-being through the spaces where we live, work, learn and play. Developed by exploring scientific research on environmental health, behavioral factors, health outcomes and demographic risk factors and integrating the observations with leading practices for building design, construction and management, WELL is a blueprint for creating better spaces that can improve the lives of people everywhere. That's why companies in over 30 countries across the world are implementing WELL and transforming their workplaces to put the health of their employees first.
WELL Certification empowers HR professionals to play a larger role in the physical workspace design and operations, to have more influence on culture and change management decisions, and to align the brand experience with the employee experience.
Here are some of the ways HR professionals are using WELL to transform the office experience:
HR professionals are using WELL as a catalyst for transforming workplace strategy. Through values assessments HR professionals are able to identify existing needs, challenges and occupant experiences and begin to lay the groundwork for advocating for change.
Playing a more active role in building design and construction. By bringing WELL to their companies HR professionals are able to actively engage with corporate real estate teams to make office design decisions, product selections and specifications.
The WELL Certification process gives HR professionals the opportunity to lead other change efforts that could be launched alongside WELL, such as free address or going paperless. Each company is unique, and insight from HR can lead to innovative and customized approaches to improve employee health, happiness and productivity.
Once companies have achieved WELL Certification HR professionals are empowered to work hand-in-hand with their marketing and communications team to communicate their achievement and help create a more compelling and engaging employment brand. This can help attract and retain top talent when hiring.
By tracking ROI metrics such as productivity, job satisfaction, engagement, attraction, retention, health care costs before and after Certification HR professionals are able to use data to make the case for investments to leadership and more efficiently budget workplace wellness related costs.
Advocating for change management.
Playing a more active role in building design and construction.
Shaping office policies and protocols.
Telling a more engaging brand story.
Making the business case for wellness.
WELL can help you improve human experience - and your business bottom line. Get started today.
Karen Quintana is responsible for supporting the real estate and design industries as they pursue WELL Certification for their buildings. Karen is passionate about creating healthier spaces for people using the design and operations strategies of the WELL Building Standard™ and her passion has inspired countless projects to join the WELL community.
Sources:
1. Dodge Data & Analytics. The Drive Toward Healthier Buildings 2016: Tactical Intelligence to Transform Building Design and Construction SmartMarket
2. Sustainability and Health Initiative for Net, Positive Enterprise. CoreNet Global Summit: Philadelphia: 2016.
3. Allen JG, Macnaughton P, Satish U, Santanam S, Vallarino J, Spengler JD. Associations Of Cognitive Function Scores with Carbon Dioxide, Ventilation, And Volatile Organic Compound Exposures In Office Workers: A Controlled Exposure Study Of Green andConventional Office Environments. Environ Health Perspect. 2015. doi:10.1289/ehp.1510037.